Learn how to move away from larger donor events in favor of smaller and more intimate salon events.
Learn how to create a cultivation strategy that includes smaller, more personalized donor events to engage some of your institution's most avid supporters. Also known as salon events, these intimate gatherings that often take place in donors' homes, or other unique settings, are the ideal way to connect with donors strategically and develop the philanthropic relationships that matter most. Get details, tactics, and planning documents that you can use to ensure a successful donor cultivation experience.
Past Attendees Have Said:
"We have been talking about developing an event strategy for years - yet never knew exactly where to start. This webcast not only provided us with great information but also with resources to help us get started."
Leigh Sjogren, Director of Advancement Events at Worcester Polytechnic Institute
"We actually didn't have any idea the level of strategic planning that could be employed for salon events. This was a thoughtful presentation on creating these events from start to finish - and beyond. Thank you, Kathy! "
Cynthia Mikimoto, Senior Prospect Management Analyst, California Institute of Technology
"The speaker was so well prepared and practiced that we truly got a half day seminar in this 1 hour webinar. So extremely well thought through and executed."
Aileen Bacon, Executive Director for Institutional Support, Pacific Lutheran University
Additional Resources
Included with your registration are a number of resources that will help you develop successful small donor cultivation events on your campus. You will receive:
Event Strategy Sheet

Host Overview and Expectations

Planning Questionnaire

Best Practices for a Successful Donor Engagement Experience
Who Should Attend
Advancement professionals involved with cultivating, soliciting, and stewarding top donors will learn how to effectively execute a small donor cultivation event.
Developing a Strategy for Small Donor Cultivation Events

Using small cultivation events

Different types of events

Themes

Different models to fit your institution's needs

Identifying your donor segments

Resourcing Your Events

Roles of staff in cultivation events

Event execution

Event Metrics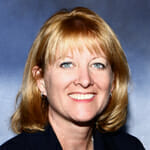 Kathy Drucquer Duff
Founder and President
KDD Philanthropy
Kathy is an executive advancement officer with over 23 years of experience helping non-profits and institutions transform the way they practice philanthropy. Kathy provides this expertise from her experience in higher education, where she developed fundraising plans that have secured gifts of up to 9 figures. The "grow your own" fundraiser model that Kathy developed is built on a structured talent management program that maximizes existing resources, inspires loyalty, and generates fundraising results. This approach has led to comprehensive programs in donor pipeline development, talent acquisition, new-hire onboarding, individualized retention, and in-house professional development.
Kathy's experience includes serving as the Associate Vice Chancellor of University Development at University of California San Diego, the Vice President of Philanthropy for the Sharp HealthCare Foundation, and the Associate Vice President of University Relations and Development for San Diego State University. Kathy is a sought-after consultant and speaker for industry associations including CASE and ADRP, and speaks on a variety of fundraising trainings with Academic Impressions.

$525 through Apr 12
$600
Live Webcast Registration + Digital Recording
Access to the live webcast: Invite your team!
Links to all presentation materials and resources
Permanent digital recording of the live webcast
FREE for Members
This webcast is included for free in our Advancement membership.
Not a Member? Learn More
$350 through Apr 12
$425
Webcast registration
Presentation materials and resources
Access to webcast recording for 60 days (available 10 days after webcast)
$350
Presentation materials and resources
Permanent digital recording link delivered 10 days after webcast
Questions About the Event?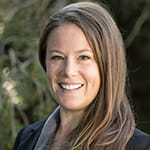 Gwen Doyle Herbert
Program Manager, Academic Impressions