Learn how to better manage your fundraising portfolios.
Whether you have a large portfolio that you are trying to prioritize, looking to clean up a portfolio that has not yielded results, or looking for strategies to better manage your time and processes, this conference will better equip you to develop your portfolio in an intentional way, as well as assist and motivate other members of your team. Join us to hear from experts in the areas of front-line fundraising, prospect management, and prospect research as they share their insights on sound portfolio management.
Who Should Attend
This conference will be beneficial for front-line fundraisers with a wide range of experience, but is not meant for beginners. Those who manage teams will leave with better able to assist staff in using their portfolios as a tools for success. Prospect managers and researchers looking to gain useful strategies and tools to assist in portfolio and prospect management are encouraged to attend in teams with gift officers.
If you have questions about the content or its fit for you and your team, please reach out to Whitney Egstad.
Tiered pricing is available for teams! See the registration row below for more details.

Agenda
Day 1
Opening Comments and Introductions
---
Understanding Prospect Lifecycles and Timelines
In this opening session, we will discuss the foundation of prospect management and learn about the current research and trends around portfolio and prospect management. We will also talk about the evolving relationship between frontline fundraisers and prospect research and management teams.
---
Moves Management
Too often, gift officers get stuck in donor transitions—unable to smoothly upgrade them to the next giving level. In this session, you will assess and develop strategies for your portfolio of donors by focusing on:
A portfolio management worksheet to assist in ensuring that you are focusing on the most critical parts of your portfolio, while aligning your portfolio to your goals

The right questions to ask and when to ask them

Identifying prospects who need to be upgraded or downgraded

Tactics for moving donors through each stage of the solicitation cycle

Considerations for using data to guide strategy
---
Developing a Prospect and Donor Strategy
We will use this time to talk through how to build a strategy and timeline for your best donors and prospects. There will be time to work on plans for few of your current prospects.
---
Prospect Qualification
Here you will learn the key elements for qualification, review examples, and leave this session with the tools to scale your efforts no matter your database. Working and practice time to focus your efforts on qualifying prospects is built into this session.
---
Routine Maintenance and Ongoing Portfolio Assessment
In this session, you will learn key strategies and tips for better prioritizing your time, gain strategies on developing a regular portfolio maintenance schedule and routine, and learn to set realistic goals for yourself. You will also be armed with the information necessary to make the case for downsizing and shrinking your portfolio, or keeping a smaller portfolio.
---
Day 2
Working Effectively with Prospect Research and Prospect Management
Prospect research and prospect management teams can be your best partners in organizing your portfolio and managing your leads. No matter how your shop is structured, you will learn strategies for scheduling check-ins and meetings, as well as how to best align goals and expectations. Even if you do most of your research independently, you will learn the principles of prospect research strategy to help guide your efforts.  
---
Aligning Performance Metrics to Meet Goals
You will learn how to align your key performance metrics with institutional and shop metrics and you'll leave this session with a clear understanding of how to incorporate performance metrics to your overall portfolio strategy and success as a fundraiser.
---
Tying it Together: Portfolio Working Time
---
Final Q&A and Evaluations

Speakers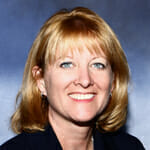 Kathy Drucquer Duff
Coach, Consultant, and Optimizer
KDD Philanthropy
Kathy is an executive advancement officer with over twenty years of experience helping non-profits and institutions transform the way they practice philanthropy. Kathy provides this expertise from her experience in higher education, where she developed fundraising plans that have secured gifts of up to 9 figures. The "grow your own" fundraiser model that Kathy developed is built on a structured talent management program that maximizes existing resources, inspires loyalty, and generates fundraising results. This approach has led to comprehensive programs in donor pipeline development, talent acquisition, new-hire onboarding, individualized retention, and in-house professional development.
Kathy's experience includes serving as the Associate Vice Chancellor of University Development at University of California San Diego, the Vice President of Philanthropy for the Sharp HealthCare Foundation, and the Associate Vice President of University Relations and Development for San Diego State University. Kathy is a sought-after consultant and speaker for industry associations including CASE and ADRP, and speaks on a variety of fundraising trainings with Academic Impressions.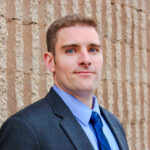 Ian Rigg
Director of Prospect Management and Data Analytics
Western University
Ian is currently Director of Prospect Management and Data Analytics at Western University. His role at Western is to develop and implement strategic portfolio management techniques, combining analytical models and prospect research to support and optimize fundraiser's success.
Ian brings over ten years' experience building and implementing pipeline solutions for a number of different businesses and is now enhancing Western's capabilities in the advancement space. He has an MBA from Ivey business school in Canada, and has found success combining business acumen and implementing new technology to drive innovative solutions.
Prior to Western, Ian worked in senior sales and marketing roles in both the technology and import export space, and has been an active participant in both fundraising and leadership positions with local non-profit boards throughout his career.
$1,395 through Oct 26
$1,495.00
Learn how to manage and maintain your portfolio for greater fundraising success.
Team Discounts Available
1-2 registrations: full price
3-4 registrations: 15% off each conference registration
5-7 registrations: 20% off each conference registration
8 + registrations: 25% off each conference registration
$295
Purchase the conference binder, which includes all presentation slides, worksheets, action plans, and additional resources.
Note: Conference attendees do not need to purchase materials separately.
Questions About the Event?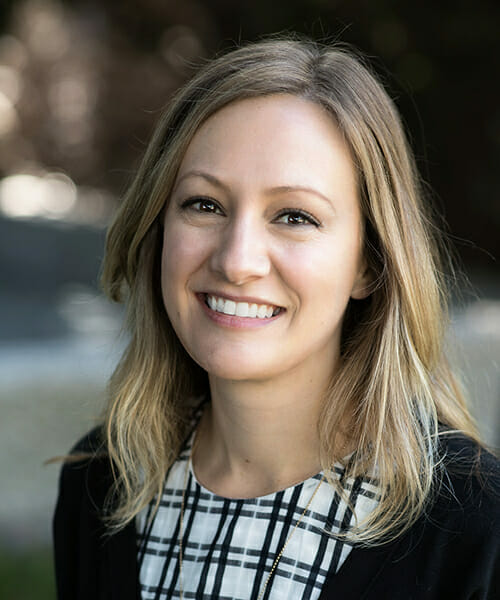 Whitney Egstad
Program Manager, Academic Impressions