Create strategic engagement and stewardship plans for your highest-level donors.

Learn a process for developing creative and customized stewardship plans for your highest-level donors. We will discuss how you can learn unique information about your donors and use it to form a stewardship plan that creates meaningful moments and encourages subsequent gifts.
Our expert instructor will lead you through the following steps:
Implementing strategic and customized donor relations

Developing opportunities around eight areas of engagement

Using a template to create a tailored stewardship plan
Sample Stewardship Plan
Included with your registration is a sample stewardship plan for top-level donors. You can use this sample as a guide when crafting your own stewardship plan for this critically important group of donors.
Who Should Attend
This webcast will benefit those working with donors who want to better steward larger gifts and help lay the framework for future giving. This may include professionals from donor relations, major or principal gifts, and/or advancement leadership.
In this webcast, our instructor, Lynne Wester will walk you through the following themes:
Strategic Stewardship in Practice

The look and feel of customized donor relations

Perfecting the "surprise and delight" factor
Eight Areas of Engagement

Understanding the different areas of focus for your plan

Examples in each area
Walkthrough: Sample Strategic Stewardship Plan

Using a template to begin

Considerations for each plan

Things you should know about your donors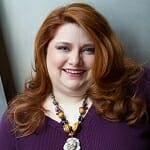 Lynne Wester
Donor Relations Guru
Lynne is a frequent conference speaker and a well-known resource for donor relations and fundraising. She has been featured in The Washington Post, CASE Currents Magazine, The Chronicle of Philanthropy, and other industry publications. Lynne also created the website and blog where she shares her expertise, opinions, and collections of samples on a variety of topics to the greater development world and hosts a monthly webinar series.
Using her hands-on approach, Lynne works with many organizations to help them keep their focus donor driven, technology savvy, strategic, and always with a splash of good humor. She received her undergraduate degrees from the University of South Carolina and is a loyal gamecock alumna, donor, and fan, and holds a master's in strategic fundraising and philanthropy with an emphasis in higher education

$525 through Jan 8
$600
Live Webcast Registration + Digital Recording
Access to the live webcast: Invite your team!
Links to all presentation materials and resources
Permanent digital recording of the live webcast
FREE for Members
This webcast is free with the Advancement membership.
Not a Member? Learn More
$350 through Jan 8
$425
Webcast registration
Presentation materials and resources
Access to webcast recording for 60 days (available 10 days after webcast)
$350
Presentation materials and resources
Permanent digital recording link delivered 10 days after webcast
Questions About the Event?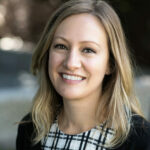 Whitney Egstad
Program Manager, Academic Impressions