Take a more strategic approach to growing your online programs.
Industry data demonstrates that the supply of online programs is now growing faster than demand, and competition for students in the online learning space has become fierce. Institutions that are not proactive and strategic in growing and sustaining their online program offerings will lose out in years to come in this densely populated market.
Join us for a conference that will help you apply a more strategic lens to the way you are currently operating and growing your online programs. Our expert instructors, who represent both public and private institutions with a variety of different degree, non-credit, and certificate programs, will help you address following questions:
How can we take a more entrepreneurial approach to growing our online programs?
What kinds of external partnership models exist? How do we gauge institutional readiness for such partnerships?
How can we strengthen collaboration with faculty to promote buy-in for growth and conduct more effective market research for new programs?
What role can innovation play as a differentiation strategy for our online programs?
Who Should Attend
This conference has been designed for institutions who wish to grow their online programs, either at the institutional or the individual college level. Both institutions just starting out in the online learning area AND institutions with an established array of online programs in place that are looking to grow or scale even further, will benefit from this event.

Agenda
Wednesday, October 4, 2017
Registration for Main Conference
12:30 - 1:00 p.m.
---
Welcome and Introductions
1:00 - 1:30 p.m.
---
Creating a Framework for Growth
1:30 - 2:30 p.m.
In our opening session, we will review key industry data and trends surrounding online program growth and potential in higher education. We will review specific examples of institutions that have pursued and achieved online program growth, and will have a conversation as a group around the following questions:
What is growth? What are the different ways that growth in the online program space can be defined? How are institutions approaching the idea of growth differently?
How is success defined with regards to growth?
How can you take a more entrepreneurial mindset throughout this process?
---
Afternoon Break
2:30 - 2:45 p.m.
---
Working Time: Vision and Goals to Drive Growth
2:45 - 3:15 p.m.
During this session, you will be given time to define or further refine your specific vision and goals for growth in your online programs based on the presentation you just heard. To help structure this time, you will be given a series of questions to dig into either individually or in your teams.
---
Resource Planning and Support (includes working time)
3:15 - 5:00 p.m.
Building off the vision and goals you have established, you will listen to a presentation and be given time to strategize around the type of resource planning and support you will need to achieve your growth goals. Topics for conversation include financial models, fee structures, organizational models, and staffing considerations.
---
Networking Reception (included in registration fee)
5:00 - 6:00 p.m.
Thursday, October 5, 2017
Continental Breakfast (included in registration fee)
8:30 - 9:00 a.m.
---
Q&A/Reflection on Day 1
9:00 - 9:30 a.m.
Participants will have the opportunity to focus on the first day's takeaways and have any questions they may have answered by our on-hand instructors.
---
Conducting Market Research for New Online Programs
9:30 - 10:30 a.m.
Adding a new online program can increase enrollment and revenue, if you pick the right one. To identify winning programs, you need good information on student demand, employer demand, and competition in your markets and nationwide. In this session, you will learn where to find good, current data on student demand by program. We will also share sources on employer hiring and skill requirements. Finally, we will give you metrics and sources for competitive data and indicators of market saturation. You will leave with a better understanding of the research and analysis you can do to ensure new online programs are successful.
---
Morning Break
10:30 - 10:45 a.m.
---
Market Research: Hands-On Activity
10:45 - 11:30 a.m.
During this time, you will work in small groups organized by institutional type. Each group will be given actual market data and a list of potential online programs to consider. Using the data, your group will select the most attractive programs to pursue. All groups will share their findings to close out the activity.
---
Collaborating Effectively with Faculty and Gaining Buy-In for Growth (includes group discussion)
11:30 a.m. - 12:30 p.m.
Using a mix of presentation and group discussion, this session will focus on how to forge or strengthen partnerships with faculty in a way that will be conducive to strategic online program growth. You will have a chance to share the nuances of your process for navigating this issue at your institution with the group, and will come away with practical tips for more effective collaboration with faculty in the context of online programs.
---
Lunch (included in registration fee)
12:30 - 1:30 p.m.
---
To Partner or Not to Partner?
1:30 - 2:30 p.m.
One of the bigger decisions that many institutions face with online program growth is whether to seek the services of outside organizations to aid with marketing, recruitment, and/or student services. This session will feature an in-depth conversation, with both the presenter and the group at large, about various external partnership models and will introduce a list of criteria and considerations to help you gauge institutional readiness for these kinds of partnerships.
---
Afternoon Break
2:30 - 2:45 p.m.
---
Working Session: In-House vs. Outsourcing Considerations
2:45 - 3:30 p.m.
Following the presentation, you will be given some time to think through the various areas of your online programs where it is possible to outsource and partner with a vendor, and to gauge your institutional readiness for such partnerships.
---
Case Study Breakout Sessions: Innovation as a Means of Differentiation
3:30 - 4:30 p.m.
For this session, two institutions will present on how they have been innovating in the online learning arena as a part of their differentiation strategy. Attendees will self-select into the breakout session that most interests them.
Friday, October 6, 2017
Continental Breakfast (included in registration fee)
8:00 - 8:30 a.m.
---
Q&A/Reflection on Day 2
8:30 - 9:00 a.m.
Attendees will have the opportunity to absorb and reflect upon their top takeaways from the second day of the conference. Our instructors will be on hand to answer any questions you may have.
---
Market Positioning for Growth: Brand and Value Communication in Online Education
9:00 - 10:00 a.m.
In this session, we will explore the topics of differentiation and value as they relate to your branding and marketing strategies for your online programs. Specific questions to be explored include:
How should online programs (or the online "arm" of the institution) relate to the overall institutional brand?
How are other institutions creating and articulating value propositions for their various online programs? What are some best practices for doing this?
What are some institutional examples of colleges and universities that are doing this well?
---
Working Time: Differentiating Factors of Your Online Programs
10:00 - 10:30 a.m.
In this final conference activity, you will be challenged to think about what your specific differentiators are for your online programs. What are the curricular, service, and support aspects of your programs that distinguish them from comparable programs? How are you currently highlighting or featuring these aspects in your recruitment and marketing, and how might that be improved? Included in this block of working time will be a display of attendee marketing materials to help give you ideas about how to strengthen your value messaging to prospective online students.
---
Morning Break
10:30 - 10:45 a.m.
---
Key Considerations for Accreditation and State Authorization
10:45 - 11:30 a.m.
As your online programs continue to experience growth, there are important considerations for both accreditation and state authorization of which you must be aware. In this final conference session, you will hear a presentation that will highlight some of these considerations for you.
---
Key Takeaways and Conference Wrap-up
11:30 a.m. - 12:00 p.m.

Speakers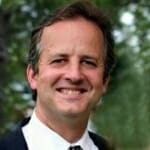 Bob Atkins
Bob led Gray's entry into the education industry and the development of Gray's proprietary industry databases and service offerings. He has worked with all of Gray's education clients, consulting Presidents, CEOs, and CMOs on business strategy, pricing, location selection, and program strategy. He is an expert in business strategy, marketing, sales and high-tech distribution channels. He has helped AT&T, Avaya, American Express, Dex Media, Qwest Communications, HP, IBM, and other clients to develop growth strategies, enter new markets, and build their sales and channel organizations. He has also led efforts that have eliminated tens of millions of dollars in cost, particularly in sales and channel management. He is a published author, whose articles have appeared in the Wall Street Journal, Sales and Marketing Management, and other publications around the world. He received an MBA, with honors, from Harvard Business School and a BA, magna cum laude, from Harvard College.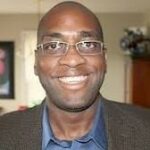 Kelvin Bentley
Vice President, Academic Affairs
Tarrant County Community College - TCC Connect Campus
Kelvin Bentley, Ph.D. has over 16 years of experience in the field of online education as a faculty member, administrator, and consultant. Kelvin currently serves as the Vice President of Academic Affairs for Tarrant County College's TCC Connect Campus which offers fully online certificates and programs and a Weekend College. Kelvin's most recent honors include his recent selection as one of thirty-two Association of Chief Academic Officers Digital Fellows, serving as the Vice Chair of WCET's Steering Committee, an advisory board committee member of Educause's Leading Academic Transformation initiative, an active participant in Educause's Breakthrough Models Academy in 2014 and as a Fulbright Specialist in distance education in September 2010 at the University of Antioquia in Medellin, Colombia.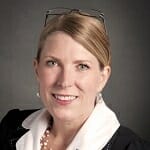 Dr. Kristen Betts
Clinical Professor, EdD Program in Educational Leadership & Management
Dr. Betts has over 20 years of experience in higher education serving in key leadership positions within private, public, and for-profit institutions as a program director, Senior Director for e-Learning, Director of Online & Blended Learning, and Chief Academic Officer. She has also served as a Trustee at a research university. Dr. Betts' expertise is in higher education, online and blended learning, curriculum and instructional design, strategic planning, and evaluation. Her research focus is on online and blended learning, Online Human Touch/high touch, Brain-Targeted Teaching, 21st century skills, workforce/career development, student/faculty retention, eAdvising, eStudent Affairs, accessibility, and faculty development. Dr. Betts is a reviewer for a regional accrediting organization, an accreditation peer evaluator for the Middle States Commission on Higher Education, a Quality Matters certified peer reviewer, and an instructor for the Online Learning Consortium Advanced Certificate program. Dr. Betts has received distinguished national awards for her work in higher education and online learning including the CITE 2015 Award by Pearson for Excellence in Online Administration. Dr. Betts has also been a keynote speaker at conferences and government-supported events in Sweden, South Korea, Canada, and across the United States.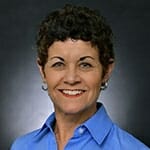 Elizabeth Ciabocchi
Vice Provost for Digital Learning
Liz also serves as Executive Director of Online Learning & Services at St. John's University, where she leads academic initiatives in the development of digital learning strategies and fully online and hybrid programs of study. Ciabocchi provides leadership in the use of technology associated with on-campus instruction; supervises the Office of Online Learning & Services; co-chairs the University Assessment Committee; and serves as a member of the Middle States Steering Committee, Academic & Administrative Assembly, and Provost's Council.  Ciabocchi teaches in the Department of Administrative and Instructional Leadership in the SJU School of Education. She serves on the Board of Directors for the Online Learning Consortium, and frequently presents at conferences on institutional leadership and strategy, and online learning leadership. Ciabocchi also serves as an accreditation evaluator for the Middle States Commission on Higher Education.
Ciabocchi holds an Ed.D. in Higher & Postsecondary Education from Teachers College, Columbia University, a D.C. from New York Chiropractic College, and a B.S. in Biology from the University of Scranton. She was named an OLC Fellow in 2015.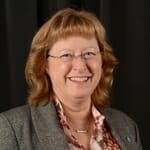 Vickie S. Cook, Ph.D.
Director, Center for Online Learning, Research, and Service/Research Associate Professor
University of Illinois Springfield
Dr. Cook has been published in several national educational publications. She is a co-author of the UPCEA (University Professional & Continuing Education Association) Hallmarks of Excellence in Online Leadership and led the development of the Hallmarks of Excellence in Online Leadership Growth Maturity Assessment. She teaches online in the Masters of Arts in Education graduate degree program at University of Illinois Springfield. Her current research agenda includes exploring learning and professional development through a heutagogical lens and the impact of a systems approach for online leadership.
Dr. Cook has served on several regional and national boards and committees, as well as having been a long time member of the Illinois Council on Continuing Higher Education (ICCHE) serving in multiple roles on the Executive Board; is a board member for the UPCEA; has served as a mentor for the Association for Continuing and Higher Education (ACHE); and is a member of the Online Learning Consortium (OLC).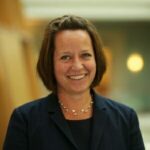 K. Holly Shiflett
Currently, Holly works with universities to craft solutions and strategies for the delivery of online programs. Previously, Holly was the Director of Online Programs and the Associate Director for the Center for Instructional Development and Distance Education at the University of Pittsburgh, where she was responsible for initiating the institution's first online programs.  Additional roles have included oversight of course development teams at Education Management Corporation, the National University System in La Jolla, California and eCollege (now Pearson Learning Studio), where she was the Senior Director of Academic Services.  Holly has provided strategic planning and support services for over 300 higher education institutions.
Holly received a PhD in Higher Education Management from the University of Pittsburgh, where her dissertation topic was related to ways that universities in the US develop organizational structures to support distance learning.  Additionally, Holly holds an MA in Integrated Marketing from the University of Colorado at Boulder.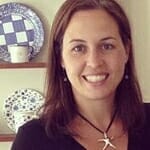 Erika S. Veth
Oregon Institute of Technology
Erika Veth has ten years of experience working in higher education in both faculty and administrator roles. In addition to her current role, she has a breadth of experience in the field of distance education, including teaching online and hybrid courses at the University of Alaska Anchorage, and working as an Online Support Services Manager. Veth currently teaches an online graduate course at Oregon Tech and is wrapping up the dissertation phase of her Doctorate in Education in Higher Education Leadership and Management at Capella University. Strategic planning for online growth, in alignment with Veth's doctoral dissertation (Marketing and Recruitment for Online Program Enrollment Growth at Small Public Universities), has proven fruitful, as fully online program enrollment has leapt from years of minimal or flat enrollments to more than doubling during her time as leader of the online campus. Veth has also worked to improve Oregon Tech Online's services, including the development of a Faculty Recording Studio, use of telepresence robots to increase accessibility for students who are place-bound and desiring synchronous course access, and initiating a plan for digital badging and micro-credentialing.

$1,295 through Sept 15
$1,395.00
Take a more strategic approach to growing your online programs.
$295
Purchase the conference binder, which includes all presentation slides, worksheets, action plans, and additional resources.
Note: Conference attendees do not need to purchase materials separately.
Questions About the Event?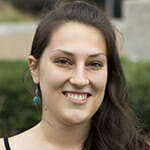 Sarah Seigle Peatman
Program manager, Academic Impressions