Take a more strategic approach to growing your online programs.
Industry data demonstrates that the supply of online programs is now growing faster than demand, and competition for students in the online learning space has become fierce. Institutions that are not proactive and strategic in growing and sustaining their online program offerings will lose out in years to come in this densely populated market.
Join us for a conference that will help you apply a more strategic lens to the way you are currently operating and growing your online programs. Our expert instructors, who represent both public and private institutions with a variety of different degree, non-credit, and certificate programs, will help you address the following questions:
How can we take a more entrepreneurial approach to growing our online programs?
What kinds of external partnership models exist? How do we gauge institutional readiness for such partnerships?
How can we strengthen collaboration with faculty to promote buy-in for growth and conduct more effective market research for new programs?
What role can innovation play as a differentiation strategy for our online programs?
Who Should Attend
This conference has been designed for institutions who wish to grow their online programs, either at the institutional or the individual college level. This event will benefit both institutions just starting out in the online learning area AND institutions with an established array of online programs in place that are looking to grow or scale even further.
Bring your team and save!
Get the most out of this unique event by attending with your team and get on the same page together.

Agenda
Your registration fee includes full access to all conference sessions and materials, access to the networking reception on Monday, breakfast and lunch on Tuesday, and breakfast on Wednesday, as well as refreshments and snacks throughout the conference.
Day One: Focus on Goal-Setting and Resource Planning for Growth
12:30 - 6:00 p.m.
Creating a Framework for Growth
In our opening session, we will review key industry data and trends surrounding online program growth and potential in higher education. We will also review specific examples of institutions that have pursued and achieved online program growth and will have a conversation as a group around the following questions:
What is growth? What are the different ways that growth in the online program space can be defined? How are institutions approaching the idea of growth differently?

How is success defined with regards to growth?

How can you take a more entrepreneurial mindset throughout this process?
---
Working Time: Vision and Goals to Drive Growth
You will be given time to define or further refine your specific vision and goals for growth in your online programs based on the presentation you just heard. To help structure this time, you will be given a series of questions to dig into either individually or in your teams.
---
Key Considerations for Accreditation and State Authorization
As your online programs continue to experience growth, there are important considerations for both accreditation and state authorization of which you must be aware. This will highlight some of these considerations for you and help you prioritize necessary steps.
---
Case Study 1: Innovation as a Means of Differentiation
This will be the first of two case study sessions highlighting how an institution has successfully innovated in the online learning arena as a part of their differentiation strategy.
---
Networking Reception
This informal reception is your chance to decompress, have a drink on us, and expand your network of connections. Our programs are intentionally designed for smaller groups, which means you will have the opportunity to meet your peers and our speakers face-to-face.
---
Day Two: Focus on Market Positioning and Partnerships to Promote Growth
8:00 a.m. - 5:00 p.m.
Q&A/Reflection on Day 1
Participants will have the opportunity to focus on the first day's takeaways and have any questions they may have answered by our on-hand instructors.
---
Resource Planning and Support (includes working time)
Building upon the vision and goals you have established, and after a presentation, you'll have time to strategize around the type of resource planning and support you will need to achieve your growth goals. Topics for conversation include financial models, fee structures, organizational models, and staffing considerations.
---
Conducting Market Research for New Online Programs
Adding a new online program can increase enrollment and revenue, if you pick the right one. You need sound information on student demand, employer demand, and competition in your markets and nationwide. In this session, you will learn where to find good, current data on student demand by program. We will also share sources on employer hiring and skill requirements. Finally, we will give you metrics and sources for competitive data and indicators of market saturation. You will leave with a better understanding of the research and analysis you can do to ensure new online programs are successful.
---
Market Research: Hands-On Activity
During this time, you will work in small groups organized by institutional type. Each group will be given actual market data and a list of potential online programs to consider. Using the data, your group will select the most attractive programs to pursue. All groups will share their findings to close out the activity.
---
Collaborating Effectively with Faculty and Gaining Buy-In for Growth
Using a mix of presentation and group discussion, this session will focus on how to forge or strengthen partnerships with faculty in a way that will be conducive to strategic online program growth. You will have a chance to share the nuances of your process for navigating this issue at your institution with the group and will come away with practical tips for more effective collaboration with faculty in the context of online programs.
---
To Partner or Not to Partner
This will be the first of two case study sessions highlighting how an institution has successfully innovated in the online learning arena as a part of their differentiation strategy.
---
Balanced Scorecard for External Program Demand (Optional Demonstration)
You will have an opportunity to preview a balanced scorecard approach using the latest technology. We will provide a hands-on experience where you can bring your own market demand questions and practice answering those questions using a trial subscription service. You will leave with resources and reports regarding market trends that you could use immediately for your own analysis.
---
Day Three: Focus on Your Programs and Bringing it Home
8:30 a.m. - 12:15 p.m.
Q&A/Reflection on Day 2
Attendees will have the opportunity to absorb and reflect upon their top takeaways from the second day of the conference. Our instructors will be on hand to answer any questions you may have.
---
Case Study 2: Innovation as a Means of Differentiation
This will be the second of two case study sessions highlighting how an institution has successfully innovated in the online learning arena as a part of their differentiation strategy.
---
Market Positioning for Growth: Brand and Value Communication in Online Education
We will explore the topics of differentiation and value as they relate to your branding and marketing strategies for your online programs. Specific questions to be explored include:
How should online programs (or the online "arm" of the institution) relate to the overall institutional brand?

How are other institutions creating and articulating value propositions for their various online programs? What are some best practices for doing this?

What are some institutional examples of colleges and universities that are doing this well?
---
Working Time: Differentiating Factors of Your Online Programs
In this final conference activity, you will be challenged to think about what your specific differentiators are for your online programs. What are the curricular, service, and support aspects of your programs that distinguish them from comparable programs? How are you currently highlighting or featuring these aspects in your recruitment and marketing, and how might that be improved? Included in this block of working time will be a display of attendee marketing materials to help give you ideas about how to strengthen your value messaging to prospective online students.

Speakers
Kristen Betts
Clinical Professor, Ed.D. Program in Educational Leadership and Management
Drexel University
Kristen's expertise is in online and blended learning, curriculum and instructional design, strategic planning, and evaluation. Her research focus is on online and blended learning, Online Human Touch/high touch, Brain-Targeted Teaching, 21st century skills, eAdvising, and eStudent Affairs.
Vickie S. Cook, Ph.D.
Executive Director, Online, Professional, and Engaged Learning
University of Illinois Springfield
Dr. Cook has served on several regional and national boards, is a board member for UPCEA, and serves as a Peer Reviewer for UPCEA Hallmarks of Excellence in Online Leadership.  She provides presentations for top online conferences nationally, as well as regional conferences for practitioners.
Mary Pahissa Upchurch
Senior Partner
Gray Associates
Mary leads Gray's relationships with several of the firm's largest education clients. Her work includes strategy development, program portfolio evaluation, new program selection, customer segment analysis, market and program analyses, brand value and offer optimization, and location selection.
Erika S. Veth
Associate VP of Strategic Enrollment Management & Dean of Online Education
Oregon Tech
Erika has north of 10 years of experience in the field of distance education, including teaching online and hybrid courses at the University of Alaska Anchorage and working as an Online Support Services Manager. She currently oversees Admissions, Financial Aid, Retention, Educational Partnerships, and Online Education at Oregon Tech, a public polytechnic university.
Olena Zhadko, Ph.D.
Director of Online Education, Lehman College - CUNY
Dr. Olena Zhadko is an enthusiastic educator devoted to advancing teaching and learning with technology. Olena has had experience with online learning as a student, instructor, designer, and an administrator and she brings nearly 15 years of experience in Higher Education. She currently serves as the Director of Online Education at Lehman College, City University of New York, acting as the College's senior administrator charged with the oversight of all facets of online instruction, from web-enhanced learning experiences to hybrid course development and fully online programming.
$295
Purchase the conference binder, which includes all presentation slides, worksheets, action plans, and additional resources.
Note: Conference attendees do not need to purchase materials separately.
Questions About the Event?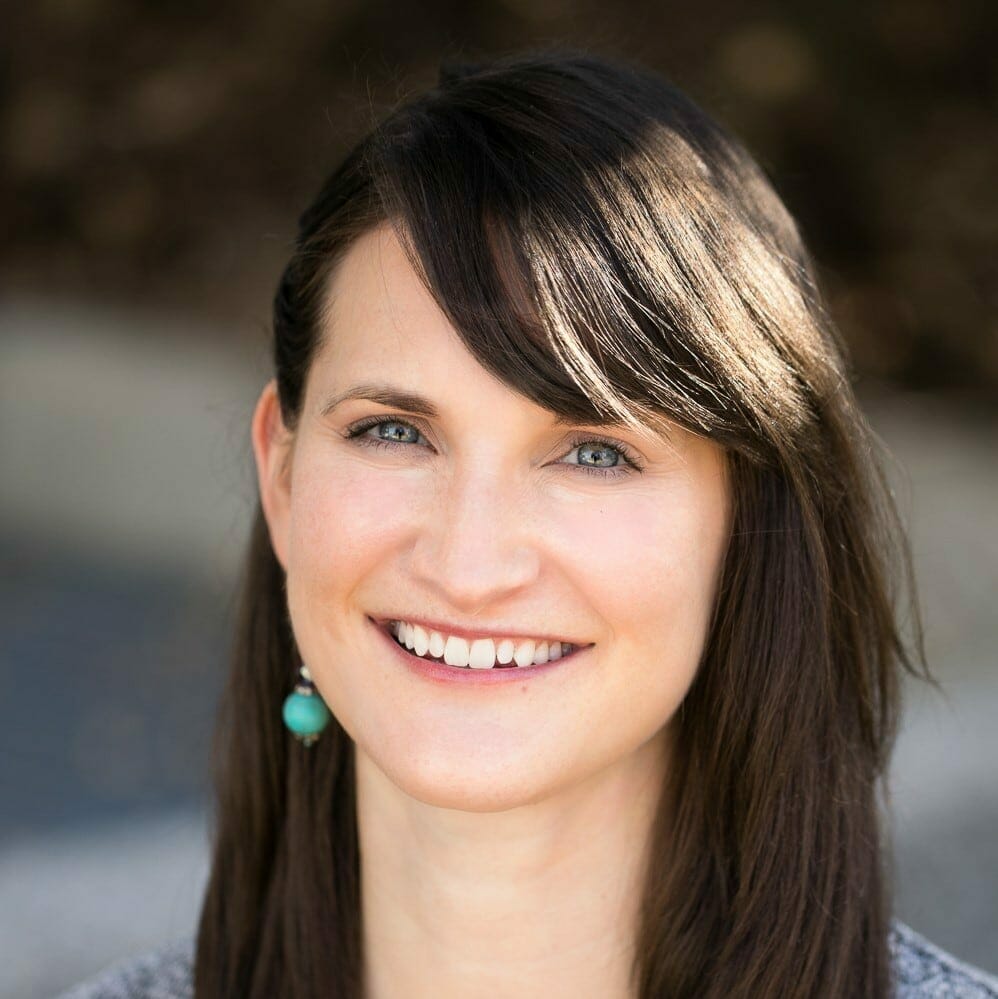 Kate Poisson
Program Manager, Academic Impressions