Learn best practices for more effective interactions with students experiencing mental health issues, even if you're not a counselor.
The mental wellbeing of college students is becoming a major source of concern for higher education administrators, faculty, and staff. One in four young adults between the ages of 18 and 24 have a diagnosable mental illness and frequently college staff are the first to notice the warning signs.
When front-line faculty and staff encounter such a student, they could feel:
scared ("This is way too much for me to handle.")

disengaged ("That's not my job.")

confused ("Why is the student acting this way?")
Have you ever felt like you didn't know what to say when faced with a student who is exhibiting signs of burnout or high levels of stress? Even if you're not a counselor, you can make a difference in the lives of these students by adopting appropriate communication strategies.
Join us for this online training to learn and practice six ways you can interact with and support students who may be exhibiting signs of a mental health condition.
For Anyone who Communicates with Students
If you regularly interact with students, it's almost certain you also interact with students who are experiencing mental health challenges. This webcast will benefit frontline staff or faculty with non-counseling backgrounds who regularly communicate with students.
Agenda
There are several communication strategies to support the needs of students who might be experiencing mental health challenges. Our instructor Dr. Jackie Leibsohn will walk through and explain the following essential interaction techniques:

Paraphrasing

Empathy

Feedback

Questioning

Directing

Discrepancy
Jackie Leibsohn, Ph.D
Associate Professor, Seattle University, Licensed Psychologist
Dr. Leibsohn received her Ph.D. in Psychology in 1989 and has been committed to the mental health and addictions field since then. For the past 27 years she has been a tenured professor, chair, and program director in the Seattle University Counseling program. She has also worked in private practice helping individuals who suffer from mental health related issues. In addition, she has written two books with accompanying videos (Basic Counseling Responses and Basic Counseling Responses in Groups) and consults with organizations to improve personal and professional wellbeing.

$525 through Nov 1
$600
Live Webcast + Recording
Access to the live webcast: Invite your team!
Links to all presentation materials and resources
Permanent recording of the live webcast
FREE for Members
This webcast is included for free with our Student Affairs, Academic Affairs, and Enrollment Management memberships.
Not a Member? Learn More
$350 through Nov 1
$425
Webcast registration
Presentation materials and resources
Access to webcast recording for 60 days (available 10 days after webcast)
$350
Presentation materials and resources
Permanent recording link delivered 10 days after webcast
Questions About the Event?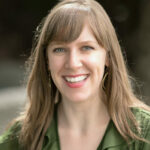 Ashley Brand
Program Manager, Academic Impressions