Learn how you can immediately create more engagement in your online instruction, virtual learning communities, and course materials.
Overview
As we move our instruction online in response to the COVID-19 crisis, we feel immense pressure to create quality learning experiences. We find ourselves grasping for strategies to engage our students in our new online environment. "Engaging" is a buzzword that appears in our faculty meetings, higher ed articles, and social media posts, but many of us are still seeking practical examples. What does it mean to teach an engaging online course?
We can break down such an online learning experience into three core components: an engaging instructor, an engaged community of peers, and engaging course materials.
Our goal in quality online education is to build and foster a collaborative knowledge-building and knowledge-sharing community of learners. Join us for a workshop in which you will learn and practice strategies in all three components of engagement:
Strategies to become a more engaging online instructor
How to foster a knowledge-building and knowledge-sharing community
How to develop and leverage engaging course materials
Who Should Attend
Faculty and instructors who want to improve engagement in their online courses are encouraged to attend. Centers for Teaching and Learning professionals and faculty development directors who are charged with preparing faculty to teach online will leave this session with strategies to share out in their teams. Those who are new to online teaching or those who are refining their skills will also benefit from the content shared in this workshop.
Limited Attendance
In order to ensure a high-quality learning experience, we have intentionally designed this Virtual Training to have a limited number of total attendees. To ensure access from both paying participants and also from those who have an All-Inclusive membership, when the membership cap is reached, only paying participants can register after that point (while spaces are still available). If you have questions about whether this program is right for you, please contact us.
The Academic Impressions Virtual Workshop Experience
There is no one-size-fits-all when it comes to exploring responsive issues in higher education. Our virtual workshops provide you with an active learning environment and an online space where you can explore ideas, get inspired by what your peers are doing, and understand the range of possibilities around a certain topic. Depending on what you need to solve a specific challenge at your institution, you will have the chance to gain ideas, plans, refinements, or connections with those undergoing the same challenges as you. You will leave these sessions with practical solutions that you can take back to your team or task force.
What you will get:
Learn from what your peers are doing across the nation
Gather unique and creative approaches that you may not have thought about
Validate and vet plans and priorities
Contribute your ideas and help shape the conversation
Get work done in a space that's designed to help you reflect, be creative, and maintain focus on the issue
Connect with subject matter experts who steer the conversation and add value
Experience expert facilitation to ensure practical outcomes and takeaways
As the coronavirus pandemic unfolds nationally, it is so important to keep connecting and networking with your peers - at a "social distance" - and to keep learning and developing as higher-ed leaders and professionals. Don't let social distancing and quarantines prevent you from setting aside time for professional development. Everything is changing so fast; more than ever, we need to be pooling our resources and knowledge and finding the best ways to develop our capacity, connect and share with each other, and move forward during a challenging time.
September 15, 2020
11:00 a.m. - 4:15 p.m. Eastern Time
Opening and Introductions
11:00 – 11:15 a.m.
---
Strategies to Become a More Engaging Online Instructor
11:15 a.m. – 12:30 p.m.
Engaging your students in an online course begins with setting the right tone for the learning environment. You will learn and practice multiple strategies for establishing your presence as an online instructor. This section of the training will cover how to establish key components of an engaging online course, such as:
Psychological safety
Credibility
Accessibility
Informality
---
Break
12:30 – 12:45 p.m.
---
How to Create an Engaging Online Community of Learners
12:45 – 2:00 p.m.
Online courses are most successful when learners rely on one another, actively contribute information, and apply their own experiences throughout the class. An instructor's role is to create a culture in which students function as a knowledge-building and knowledge-sharing community. In this interactive session, our instructor will demonstrate how to facilitate peer-to-peer connections and foster agency and shared learning.
---
Long Break
2:00 – 2:30 p.m.
---
How to Create More Engaging Online Course Materials
2:30 – 3:45 p.m.
In order to create truly engaging assignments, we must push past readings and discussion boards to design next-level online learning experiences that keep learners tuned in. You will learn best practices in online content design and gather easy ways to immediately improve assignments. Our faculty will address how to:
Create more engaging syllabi
Design real-world projects
Incorporate student-generated content
---
Group Exercise and Action Planning
3:45 – 4:00 p.m.
As we wrap up the day, you will have a chance to reflect on the new insights we've collected throughout the day, share your own ideas with the group, and choose what you want to implement and prioritize in your virtual classrooms.
---
Final Q&A
4:00 – 4:15 p.m.
Amber Dailey-Hebert
Director, Faculty Center for Innovation, Park University
Having lived and worked abroad, Amber Dailey-Hebert has supported university-wide strategic initiatives and educational development projects in the United States, Europe, and Africa - she is an internationally recognized leader in promoting innovation in higher education and is passionate about the power of education in transforming lives.
Brian Raison, PhD
Associate Professor, The Ohio State University
Brian merges his 20+ years in higher education with 12 years working in local government and private industry to create intersections where students can discover theory meeting practice.
ACADEMIC IMPRESSIONS MEMBERS
Get access to THIS virtual training only.
Get this + 100s more FREE with membership!
Questions About the Event?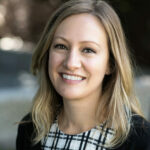 Whitney Egstad
Program Manager, Academic Impressions