Learn what it takes to plan, prepare, and manage large-scale recruitment events virtually.
Overview
As we face declining enrollments and a pandemic that limits in-person events, many enrollment and admissions professionals are struggling to adjust the traditional tactics they have used to recruit more students. Though most institutions rely on face-to-face recruitment events, the COVID-19 pandemic is challenging us to strategically shift to hosting virtual events instead.
This program will prepare you for the specific challenges you are likely to face when you move your large-scale recruitment and yield events online. Our program will highlight the work of Barbara Loftus, Assistant Director of Undergraduate Admissions at Rutgers University – New Brunswick, who had 24 days to convert an Admitted Student Open House that had approximately 19,000 attendees last year to an online format. Join us for this two-hour virtual training that will enable you to:
Shift your planning processes for the online environment
Craft or solidify plans for your own upcoming virtual recruitment events
Gain ideas from your peers across the country
Who Should Attend
This virtual training will benefit both new and seasoned professionals within enrollment management, admissions, recruitment, and visitor services.
If you are working on moving your own recruitment events online and want to learn best practices for doing so, while also sharing your ideas with others who are doing the same, this event is for you.
The Academic Impressions Virtual Workshop Experience
There is no one-size-fits-all when it comes to exploring responsive issues in higher education. Our virtual workshops provide you with an active learning environment and an online space where you can explore ideas, get inspired by what your peers are doing, and understand the range of possibilities around a certain topic. Depending on what you need to solve a specific challenge at your institution, you will have the chance to gain ideas, plans, refinements, or connections with those undergoing the same challenges as you. You will leave these sessions with practical solutions that you can take back to your team or task force.
What you will get:
Learn from what your peers are doing across the nation
Gather unique and creative approaches that you may not have thought about
Validate and vet plans and priorities
Contribute your ideas and help shape the conversation
Get work done in a space that's designed to help you reflect, be creative, and maintain focus on the issue
Connect with subject matter experts who steer the conversation and add value
Experience expert facilitation to ensure practical outcomes and takeaways
As the coronavirus pandemic unfolds nationally, it is so important to keep connecting and networking with your peers - at a "social distance" - and to keep learning and developing as higher-ed leaders and professionals. Don't let social distancing and quarantines prevent you from setting aside time for professional development. Everything is changing so fast; more than ever, we need to be pooling our resources and knowledge and finding the best ways to develop our capacity, connect and share with each other, and move forward during a challenging time.
September 14, 2020
1:00 - 3:00 p.m. Eastern 
Best Practices for Taking Your Event Online
Barbara Loftus from Rutgers University will share her planning process, including new considerations and pitfalls to avoid when you convert large in-person recruitment & yield events into online events. She will cover how to plan:
Objectives
Target Audience
Platform
Engagement
Personalization
---
Planning and Practice
Using the framework provided, attendees will break into groups of 2-3 to answer guiding questions and identify key decisions and changes they will make as they move their recruitment events online:
What are your objectives?
Considerations for choosing a platform
Fostering engagement online
Personalizing the experience
Reaching your target audience
---
Idea Sharing and Closing Questions
You will share out the ideas and considerations you generated in groups. Barbara Loftus will offer closing remarks and answer remaining questions.
Barbara Loftus
Assistant Director of Undergraduate Admissions, Rutgers University – New Brunswick
Barbara oversees campus visits for prospective and admitted students and all on campus recruitment events for Rutgers University – New Brunswick. Their annual tour program hosts over 45,000 guests per year. Barbara plans all on campus yield events for admitted students including Rutgers' signature Admitted Student Open House that last year saw over 18,000 people in attendance for the one day event.
ACADEMIC IMPRESSIONS MEMBERS
Get access to THIS virtual training only.
Get this + 100s more FREE with membership!
Questions About the Event?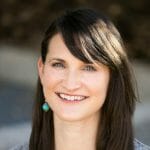 Kate Poisson
Program Manager, Academic Impressions