Plan a fundraising strategy for 2022 that is built upon the best current thinking in the field.
Overview
Given the universal public awareness of COVID-19 since March 2020, higher education found an opportunity–albeit for an unfortunate cause–to position fundraising appeals more effectively and in many cases with great success. Student relief funds and other pandemic-related assistance support sprung up as ways to address the greatest needs of students, and donors responded because of a shared lived experience and the need to place a priority on people. As FY22 approaches, leaders in higher ed are now pondering whether the outpouring of donors responding to the "COVID case" was a short-term phenomenon that may be coming to a close.
Join us online for a four-week training experience to guide advancement leaders through the effective use of donor data to inform their shop's FY22 strategic plan. You will have access to two of the field's leading fundraising experts, Jim Langley and Ron Cohen, as well as a network of other advancement leaders–all of whom will help you identify trends in your data and brainstorm creative ways to attract, retain and grow your donors. Through peer-peer group discussions, individual reflection assignments, and personalized feedback from your instructors, you'll discuss the following and walk away with a customized strategic plan for your shop:
How are we fully learning about what motivates donors to participate?
How can we use what we're learning to better inform our efforts to secure continuing support, especially from new and long-lapsed donors?
Have we provided the kind of impact stewardship on COVID relief funds that demonstrates to donors their gifts helped meet critical needs…and perhaps even saved or changed lives?
If we learn that the positioning of relief fund appeals was perceived as a priority level that compelled donors, how are we thinking about replicating future appeals in tone and purpose that may generate similarly strong donor responses?
A Highly Personalized Experience
Your registration for this bootcamp includes a 45-minute individual consultation with Ron Cohen or Jim Langley. Each live session will also include 30 minutes of dedicated workshop time, allowing you to bounce ideas around, ask questions and gain specific feedback on your strategic plan. A hallmark of the Academic Impressions bootcamp experience, the individual attention you'll receive through these consultations will help you apply best practices from the bootcamp to your planning process. To preserve the intimate and interactive nature of this training, the bootcamp is limited to 30 participants. Register early to reserve your spot!
What You Will Get
You will attend one live online training session each week for four weeks, facilitated by our experts. These sessions are designed to teach you new strategies for how to approach your data analysis and strategic planning.
As part of the live session each week, you will receive 30 mins of workshopping time with colleagues. These sessions are designed to allow you time and space to apply the strategies to your planning process, ask questions that are specific to your context, and get feedback from others in the room.
You will have the opportunity to sign up for one 45-minute 1:1 feedback session with one of our experts, Ron Cohen or Jim Langley. This time will be personalized to your unique context and will support you in walking away with your plan of action moving forward.
Between meetings, you will complete assignments to practice and prepare for the next course session. Approximately one hour per week is recommended.
Who Should Attend
This offering will benefit advancement leaders and annual giving professionals looking to build their expertise, knowledge and network of support as it relates to:
Understanding your donors and their reasons for giving last year.
Creating a responsive donor engagement strategy for next year.
Attracting and retaining donors.
Follow Through With Success Coaching
Have you ever gone to a training only to find that you came back with great ideas but don't have the time, support, or skills needed to make the changes?
Academic Impressions has produced thousands of trainings and we have learned that utilizing a coach after attending a conference helps provide accountability and bridges the training with the on-the-ground work of getting the job done.
As a result, we are now offering success coaching on select conferences.
Purchase this training + 3 one hour follow up success coaching calls
Work with an assigned coach who has extensive experience in higher ed.
Get individualized support to help you follow through on what you've learned.
Workshop your plans, run your ideas by someone and get additional help/practice.
To get success coaching, simply purchase the Bootcamp + Success Coaching product below.
Hear About the Bootcamp Experience
September 8 - 29, 2021 | Individual Dates: Sept 8, 15, 22 and 29
Session 1: Taking Stock of the Past Year
September 8, 2021 | 12:00 p.m. – 2:00 p.m. ET
In this opening session, you will be introduced to a data review process that allows you to explore trends from last year in order to understand who "showed up" in your donor pool. Using this information, you will begin documenting and analyzing the impact of your outreach efforts in order to inform your FY22 planning.
---
Session 2: Understanding Your New and Returning Donor Data
September 15, 2021 | 12:00 p.m. – 2:00 p.m. ET
You will continue to analyze last year's data by learning how to identify the most important and meaningful donor data, which will help you better understand your donors' motivations. In doing so, you'll start outlining the key considerations you need to make for how to outreach to them in the coming year.
---
Session 3: Framing Annual Fund Priorities to Align with Donor Intent and Create Urgency
September 22, 2021 | 12:00 p.m. – 2:00 p.m. ET
Now that you better understand the reasons why your donors gave during the last year, you'll be able to use that information to determine the best ways to position and align your FY22 annual fund priorities with your donors' intent. In this session, you'll brainstorm with your peers how to frame and communicate your fundraising goals with the same sense of urgency we had last year. You'll also discuss ways to test appeals and engage volunteers.
---
Session 4: Anticipating Second Gifts
September 29, 2021 | 12:00 p.m. – 2:00 p.m. ET
You likely already know that stewardship should be part of every giving strategy and it's vital that you create an environment that your donors want to be a part of. That environment is created when you align their intent to the impact of their giving. In this closing session, you'll review your data trends from above in order to identify how you can maximize the impact of your donors' giving and infuse meaningful stewarding strategies into your plan for next year. You'll walk away from this session with a written strategic plan, shaped by your month-long data analysis and feedback from leaders within the field.
Ron Cohen
Partner at 2468 Appreciate, LLC
Ron is the founding partner of 2468 Appreciate, LLC, which provides consulting services to help nonprofit organizations thrive by maximizing the contributions of their constituents. Prior to that, Ron spent 32 years working for three small universities that secured over $350 million in gift and grant revenue from donors. He served as Vice President for Advancement at Susquehanna University (PA) from 2000-2017, leading two successful campaigns and starting a third, all of which saw donors contribute more than $200 million. 
James M. Langley
President and Founder of Langley Innovations
Before forming his own comprehensive advancement consulting firm, Jim served as vice president for advancement at Georgetown University. At Georgetown, he led the institution's offices of alumni affairs, strategic communications and marketing, development, medical center development, and advancement services. During his tenure, he produced record numbers in new commitments and dollars. He also launched a number of innovative programs, including the acclaimed Student Discovery Initiative.
ACADEMIC IMPRESSIONS MEMBERS
$2,595 $2,245
through Sept 1, 2021
Get access to THIS online bootcamp only.
Online Bootcamp +
Success Coaching
$3,295 $2,945
through Sept 1, 2021
Get access to THIS online bootcamp + success coaching.
$2,595 $2,495
through Sept 1, 2021
Get access to THIS online bootcamp only.
Online Bootcamp +
Success Coaching
$3,295 $3,195
through Sept 1, 2021
Get access to THIS online bootcamp + success coaching.
Get $250 off this bootcamp + 100s of FREE trainings with membership!
Questions About the Event?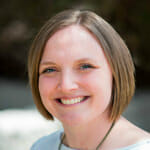 Brittany Iwaszkiw
Learning & Development Manager, Academic Impressions