Learn how to develop policies and procedures for working with pregnant and parenting students.
Join us online to begin the important work of auditing your campus policies and procedures for pregnant and parenting students.  We will share an easy-to-use checklist that will help you ensure that you've met your obligations in creating an accommodating and inclusive environment for pregnant and parenting students on campus.
During the webcast, we'll pay special attention to the concept of "reasonable accommodations."  Even if your faculty, staff, and administrators know that they need to accommodate pregnant and parenting students, the accommodations offered can vary widely across campus – leading to disparity in the academic integrity of coursework and inconsistencies across the student experience.  You'll leave the program with recommendations for accommodations that can be applied more consistently.
Who Should Attend
We've designed this webcast for Title IX coordinators, legal counsel, and other administrators who set policies and procedures for pregnant and parenting students. Those who have an interest in classroom accommodations and who work in instructional design from the academic side of the house, and those from student success who work with these student groups will also benefit from this content.
After briefly discussing legal guidance for policies surrounding pregnant and parenting students, we will outline the key pieces you need to account for in your campus policies and procedures, including:
Reasonable accommodations

Childbirth vs. childcare

Institutional policies and procedures
While we can't suggest the accommodations your campus should provide, we will offer advice on how to ensure consistency across campus – no matter what policies and procedures you adopt.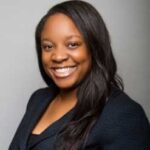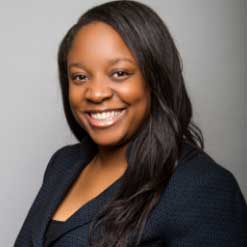 Jeanine Bias-Nelson
Director, Office of Equity and Inclusion/Title IX Coordinator
Sam Houston State University
Jeanine Bias-Nelson has spent her entire professional career in Higher Education Administration and Student Affairs. Currently, she is the Director of the Office of Equity and Inclusion/ Title IX Coordinator at Sam Houston State University. She serves as a resource for advisement and consultation on issues related to diversity, equity and inclusion. Her responsibilities include providing leadership to investigations into allegations of discrimination, harassment, and other civil rights violations as well as develop and facilitate university wide training programs and activities related to Title IX, Title VII, and other Equal Employment Opportunities/Affirmative Action (EEO/AA) laws and regulations.
Jeanine's passion for social justice, civic engagement, and student development has motivated her throughout her career spanning almost 20 years. She has a wide range of experience and expertise in multiple areas of higher education including admissions, recruitment, leadership development, advising/mentoring, event coordination, diversity, compliance and policy development/implementation.
Originally, from San Antonio, TX, Mrs. Bias-Nelson is a proud alumnus of Sam Houston State University and Texas Southern University where she received a Bachelor of Arts degree in Political Science and a Master of Public Administration degree respectively. She is a Certified Diversity Professional (CDP), Certified Diversity Trainer (CPT) and has multiple Title IX Coordinator and Investigator Certifications from Academic Impressions and the Association of Title IX Administrators.

$525 through Nov 7
$600
Live Webcast + Recording
Access to the live webcast: Invite your team!
Links to all presentation materials and resources
Permanent recording of the live webcast
FREE for Members
This webcast is included for free with our Academic Affairs, Business Office, Enrollment Management, and Student Affairs memberships.
Not a Member? Learn More
$350 through Nov 7
$425
Webcast registration
Presentation materials and resources
Access to webcast recording for 60 days (available 10 days after webcast)
$350
Presentation materials and resources
Permanent recording link delivered 10 days after webcast
Questions About the Event?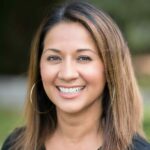 Rabia Khan Harvey
Senior Program Manager, Academic Impressions