Gain a deeper understanding of what executive coaching is and how it can help you excel in your career.
In this free webinar we will demystify what coaches do, how coaching sessions work, and who would benefit most from consulting with an executive coach. Further, we will address a number of common myths surrounding coaching. With the help of Steve Titus, you will have the opportunity to reflect on how a coach could plug into your own work life. Whether you are new to your role, have expanded responsibilities, want to lead differently, or are leading a change effort, coaching is a powerful tool to help you succeed.
AI's Approach to Coaching
This webcast will also introduce you to the unique approach that Academic Impressions takes to coaching. Drawing on our extensive portfolio of leadership assessments, tools and resources, and development programs, the AI approach to coaching is both rigorous and comprehensive. Learn more about our executive coaching program here.

Speakers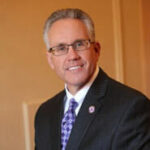 Steve Titus
Steven E. Titus is the 29th president of Iowa Wesleyan University, a position he has held since 2013. Called to form, develop, and sustain conscious leaders, Steve holds a particular concern for the interiority of leaders exercising leadership. A seasoned higher education executive, Steve previously served as the 13th president of Midland University. Additionally, Steve has held executive roles at Saint Mary's University of Minnesota, Pacific Lutheran University, and Gustavus Adolphus College.
Steve formerly served as a tenured professor of leadership studies and organizational behavior at Southwest Minnesota State University (SMSU) in Marshall, MN, where he founded and directed the leadership studies program and the Leadership Development Institute. Steve is a certified practitioner of The Leadership Circle, a professionally certified executive coach through The Coaches Training Institute, and a trained spiritual director through the Hesychia School of Spiritual Direction at the Redemptorist Renewal Center in Tucson, AZ.
Questions About the Event?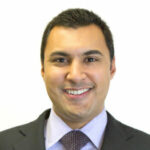 Amit Mrig
President, Academic Impressions