Join us online and learn how to write more effective communications to your donors.
These online trainings are designed to be an interactive workshop to enhance your advancement writing skills. We will cover a wide variety of advancement communications from solicitations to stewardship, including daily correspondence with alumni and donors, both digital and handwritten.
Session One will cover the six keys to effective writing and how they tie to the four pillars of donor communications.
Session Two will give you time to apply these skills to examples from your own shop.
Additional Resources
As a part of your registration, you will receive the following resources:
Writing exercises to use both during the webcast and throughout the year as training opportunities with your shop

A writing manual that you can use as an ongoing resource
Who Will Benefit
This webcast is designed for frontline fundraisers, alumni relations professionals, gift officers, and anyone who communicates directly with donors. This program is not designed for full-time copywriters.
April 17, 2018
Session 1: Key Tenets for Advancement Writing
Six Key Tenets to Advancement Communications

Common pitfalls

Understanding your voice and communication style

The Four Pillars of Donor Communications

Information

Persuasion

Gratitude

Impact
April 27, 2018
Session 2: Practicing the Advancement Writing Key Tenets
Review Advancement Writing Key Tenets

Three writing exercises

Gratitude

Persuasion

Impact

Workshop Your Samples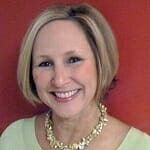 Debbie Meyers
Senior Director, Stewardship
University of Maryland
Debbie heads up the donor relations team at the University of Maryland after serving in donor relations and stewardship roles at Carnegie Mellon University and the University of Florida Foundation. Debbie was director of stewardship and donor relations at the University of Florida Foundation for nine years, serving as a central resource to forty-five development officers at twenty colleges and units. Her development career began in 1986 as the publications director for the health center development office at UF. She also was development and alumni director at Bishop Moore Catholic High School, her alma mater. She is a founding board member for the Association of Donor Relations Professionals.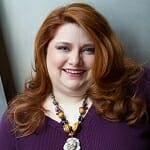 Lynne Wester
Donor Relations Guru
Lynne is a frequent conference speaker and a well-known resource for donor relations and fundraising. She has been featured in The Washington Post, CURRENTS magazine, The Chronicle of Philanthropy and other industry publications. Lynne also created the website and blog www.donorrelationsguru.com where she shares her expertise, opinions, and collections of samples on a variety of topics to the greater development world and hosts a monthly webinar series.
Using her hands-on approach, Lynne works with many organizations to help them keep their focus donor driven, technology savvy, strategic, and always with a splash of good humor. She received her undergraduate degrees from the University of South Carolina and is a loyal gamecock alumna, donor, and fan, and holds a master's in strategic fundraising and philanthropy with an emphasis in higher education.

$892.50 through Apr 10
$950
Live Webcasts + Digital Recordings
Access to the live webcasts: Invite your team!
Links to all presentation materials and resources
Permanent digital recordings of the live webcasts
FREE for Members
This series is included for free in our Advancement and Academic Affairs memberships.
Not a Member? Learn More
$595 through Apr 10
$670
Webcast registrations for Sessions 1 & 2
Presentation materials and resources
Access to webcast recordings for 60 days (available 10 days after webcast)
$595
Presentation materials and resources for Sessions 1 & 2
Permanent digital recording link delivered 10 days after webcast
Questions About the Event?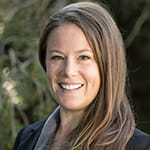 Gwen Doyle Herbert
Program Manager, Academic Impressions