Strengthen the voice and consistency of your communications to donors and alumni.
Many of us don't come into the world of donor communications with a strong background in writing. This interactive conference will help you to create messaging that focuses on the donor and to improve the consistency of written communications from your shop. Throughout this event, we will examine:
Regular correspondence with donors, including acknowledgements, solicitations, and reporting
Streamlining messages for clarity in your communications
Digital messaging
Our expert faculty will workshop and offer advice on your writing samples. You will be asked to send us samples from your shop.
Are you looking for a comprehensive course on how you can design and strategize your donor communication plan? Take a look at our conference, Donor-Centric Communications that Inspire and Motivate, to learn more.
Who Should Attend
This conference is designed for anyone who communicates directly with donors. We particularly encourage teams of donor relations and communications professionals, frontline fundraisers, and annual giving staff to attend together. This conference is not designed for full-time copywriters.
Break-out sessions by job function will enable you to focus on communications pieces specific to donor relations, annual giving, and frontline fundraisers.
Discounted pricing is available for teams - see the registration row below for more details!

Agenda
Your registration fee includes full access to all conference sessions and materials, breakfast, lunch, and access to the networking reception, as well as refreshments and snacks throughout the conference.
Day 1
8:30 a.m. - 5:30 p.m.
Remaining Agile as Donor Communications Evolve
The conference will begin with a brief overview of how donor communications are transforming. In this foundational session, we will establish the importance of remaining agile to create relevant and impactful acknowledgements, solicitations, and reports.
---
Fundamentals of Effective Advancement Writing
We will outline best practices while we workshop samples of advancement writing. The faculty and group will review samples attendees have submitted and offer feedback intended to transform your shop's communications. You will learn how to emulate the strengths of each piece in your own work and recognize common errors.
---
Streamlining Your Message
The best writing is concise. However, our messages to donors are often clouded by unnecessary words. We will help you clarify your communications by trimming down words and getting to the point quickly and effectively. You'll have the opportunity to review your own samples in this session.
---
Finding Your Voice and Refining Your Style
How can you make your writing stand out in the constant stream of messages our donors receive? We will demonstrate how to uncover and polish your unique style and voice.
---
Workshopping Your Samples
---
Networking Reception
This informal reception is your chance to decompress, have some refreshments on us, and expand your network of connections. Our programs are intentionally designed for smaller groups, so this is a great time to catch-up with attendees and speakers whom you may not have connected with yet.
---
Day 2
8:30 a.m. - 12:00 p.m.
Off the Page: Connecting with Donors in a Digital Age
Our communications with our donors have moved off the page and into digital spaces. We will start the morning exploring new and interactive approaches for reaching donors.
---
Role-Focused Breakouts
While the previous sessions covered a wide range of advancement writing examples and best practices, this time will allow you to separate by job function and work through communication pieces that most align with your pressing needs. We will plan to break apart into:
Donor relations

Annual giving

Frontline Fundraising

Speakers
Debbie Meyers
Assistant Vice President for Advancement Operations
Chautauqua Foundation
Debbie has worked in advancement for more than 30 years, much of that time in higher education. Recently, she began her new role at Chautauqua Institution, heading their foundation's advancement operations. Prior to her current role, she was creating or enhancing donor relations and stewardship programs at the University of Maryland, Carnegie Mellon University, and the University of Florida.
Roberta O'Hara
Associate Vice President for Donor Relations, Rutgers University Foundation
Previously Roberta was the senior leader in the Office of Stewardship at Princeton University. Roberta was a founding member of the New England Stewardship Conference, the precursor to the Association of Donor Relations Professionals (ADRP). Roberta served as inaugural Treasurer; content chair and chair for the 2014 and 2015 International Conferences, respectively; and Chair for GATHER@ADRP for senior donor relations leaders.
March 4 - 5, 2020 | San Antonio, TX
$1,395 through Feb 14
$1,495
Strengthen the voice and consistency of your communications to donors and alumni.
Tiered pricing available!
1-2 registrations: full price
3-4 registrations: 15% off each conference registration
5-7 registrations: 20% off each conference registration
8 + registrations: 25% off each conference registration
$295
Purchase the conference binder, which includes all presentation slides, worksheets, action plans, and additional resources.
Note: Conference attendees do not need to purchase materials separately.
Questions About the Event?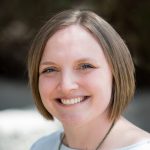 Brittany Iwaszkiw
Program Manager, Academic Impressions