Strengthen the voice and consistency of your communications to donors and alumni.
Academic writing classes don't typically cover how to write for a donor or alumni audience. This interactive conference will help you enhance your advancement writing skills and teach you how to create communications that put the focus on the donor. These workshops, accompanied by real-life examples, will help you improve the consistency of written communications from your shop. We will examine:
Daily correspondence with donors, including emails and thank you letters
Streamlining communications for clarity, including proper sentence structure
Event and program communications
Larger scale proposals, case statements, and newsletters
You will be asked to bring writing samples from your shop, and our expert faculty will be available to offer consulting on your writing samples throughout the training.
There will be time to breakout by job function to focus on communications pieces specific to: donor relations, annual giving, alumni relations, and frontline fundraising.
Who Should Attend
This conference is designed for anyone who uses written communications to engage with donors. We particularly encourage teams of communications and donor relations professionals, as well as frontline fundraisers, alumni relations, and annual giving staff to attend together. This conference is not designed for full-time copywriters.
For every two people you register from your institution, receive a third registration at 50% off of the registration price.

Agenda
Monday, December 4, 2017
Conference Registration and Breakfast (included in the registration fee)
8:30 - 9:00 a.m.
---
Conference Opening
9:00 - 9:15 a.m.
---
Four Pillars of Donor Communications
9:15 - 10:00 a.m.
The conference will begin with a brief overview of the four pillars of donor communications and the importance of effective writing for advancement professionals. During this time, you will take a quick assessment of your own writing needs.
---
Morning Break
10:00 - 10:15 a.m.
---
Advancement Writing Overview and Mechanics
10:15 - 11:15 a.m.
Covering more than a secondary school English lesson, the faculty will cover how to ensure your sentence structure and verbiage always correctly portray your intended meaning. We will also show you how to uncover your unique style and voice.
---
Streamlining Your Writing
11:15 a.m. - 12:15 p.m.
The best writing is concise. However, our messages are often clouded by extraneous words, especially those to donors and alumni. This session will help you clarify your communications by simplifying your writing and getting to the point quickly and effectively.
---
Lunch (included in the registration fee)
12:15 - 1:15 p.m.
---
Models for Writing Effectiveness
1:15 - 3:15 p.m. (includes an afternoon break)
This session will cover best practices from actual writing samples so you will be able to emulate the best parts of each in your own pieces. In addition, we will cover how to best tackle ghostwriting, in the event that you need to produce writing on the behalf of someone else. The faculty and the group will take time to review samples attendees have submitted to offer guidance and examples to improve your shop's communications.
---
Ensuring Consistency
3:15 - 3:45 p.m.
We've covered how to improve your writing communications that you may produce, but how do you help effect this change and encourage a consistent voice across your department? We suggest tips to bring what you have learned back to your institution to move your shop forward as a unified front.
---
Day 1 Wrap-Up and Q&A
3:45 - 4:00 p.m.
---
Networking Reception (included in the registration fee)
4:00 - 5:00 p.m.
Tuesday, December 5, 2017
Continental Breakfast (included in registration fee)
8:30 - 9:00 a.m.
---
Communication and Function Breakout
9:00 - 11:00 a.m. (includes morning break)
While the previous sessions covered a wide range of advancement writing examples and best practices, this time will allow you to separate by job function and work through communication pieces that most align with your pressing needs. Attendees will break into the following groups:
Donor relations
Annual giving
Major and planned gifts
Campaigns
---
Final Conference Wrap-Up and Q&A
11:00 - 11:45 a.m.

Speakers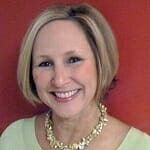 Debbie Meyers
Senior Director of Stewardship
Debbie heads up the donor relations team at the University of Maryland after serving in donor relations and stewardship roles at Carnegie Mellon University and the University of Florida Foundation. Debbie was director of stewardship and donor relations at the University of Florida Foundation for nine years, serving as a central resource to forty-five development officers at twenty colleges and units. Her development career began in 1986 as publications director for the health center development office at UF. She also was development and alumni director at Bishop Moore Catholic High School, her alma mater. She is a founding board member for Association of Donor Relations Professionals.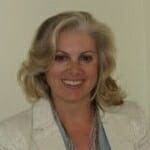 Mary Solomons
Senior Director of Donor Relations and Campaign Events
Mary Solomons has been in the advancement field for more than 25 years, initially in the alumnae office of her alma mater, Wellesley College. For the past 20 years she has been at Skidmore College in Saratoga Springs, New York, first as director of alumni affairs, and since 2000, overseeing the Office of Donor Relations. Skidmore College's tagline is Creative Thought Matters and this mindset pervades every part of the College's donor relations. Mary is active with CASE, serving on the faculty of the 2007, 2009, 2014, and 2015 Donor Relations Conferences as well as a speaker at the summer Institute for Advancement Services in July 2011. She served on the Board of Directors of the Association of Donor Relations Professionals (ADRP) from 2008-13 and has presented at numerous ADRP conferences.

$1,195 through Nov 17
$1,295.00
Strengthen the voice and consistency of your communications to donors and alumni.
Questions About the Event?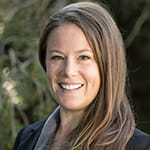 Gwen Doyle Herbert
Program Manager, Academic Impressions