Strengthen the voice and consistency of your communications to donors and alumni.
Overview
As a donor relations or communications professional, you likely weren't trained as a writer, and you may have never considered which form of media you should use to deliver messages. Whether you are cultivating a relationship with a current donor or a prospective one, knowing how to write focused messages that are direct, concise, and that tell a story will improve your communication as an advancement professional.
Join us for this virtual training to learn how to craft donor messages while also receiving real-time feedback from our expert faculty and your fellow attendees. You will leave with practical advice on how to strengthen your communication by matching medium to message, and with an emphasis on how to better leverage technology in donor communications.
Who Should Attend
This training is designed for anyone who communicates directly with donors and alumni. We particularly encourage teams of donor relations and communications professionals, frontline fundraisers, alumni relations and annual giving staff to participate together so that you can help to ensure consistency in communications across your shop.
Follow Through With Success Coaching
Have you ever gone to a training only to find that you came back with great ideas but don't have the time, support, or skills needed to make the changes?
Academic Impressions has produced thousands of trainings and we have learned that utilizing a coach after attending a conference helps provide accountability and bridges the training with the on-the-ground work of getting the job done.
As a result, we are now offering success coaching on select conferences.
Purchase this training + 3 one hour follow up success coaching calls
Work with an assigned coach who has extensive experience in higher ed.
Get individualized support to help you follow through on what you've learned.
Workshop your plans, run your ideas by someone and get additional help/practice.
To get success coaching, simply purchase the Conference and add Success Coaching during registration.
The Academic Impressions Online Learning Experience
Intentionally Designed
Online Learning
Our virtual trainings go far beyond just replicating PowerPoint presentations online: these experiences are intentionally designed to give you the kind of robust and dynamic learning experience you've come to expect from Academic Impressions. These trainings provide you with an active learning environment and an online space where you can explore ideas, get inspired by what your peers are doing, and understand the range of possibilities around a certain topic. You will leave these sessions with practical solutions that you can take back to your team or task force.
What you will get:
A dynamic, interactive, and high-touch virtual learning experience designed to engage and set you up for growth
Seamless online face-time, networking, group work, and Q&A opportunities from the comfort of your own workspace
Practical takeaways and hands-on knowledge
Guidance from vetted subject matter experts
See What Our Attendees are Saying
"The virtual design of this conference coupled with the amazing work of our program manager promoted a high level of engagement and sense of community among attendees. The speakers were knowledgeable and enthusiastic to share their experiences. It was a refreshing shift from long days of traditional meetings on Zoom!"
"This is the first time I've ever attended a virtual conference, and to be honest, I had low expectations. Well, I was wrong. I am very impressed with the platform used and the quality of the content shared. Oftentimes, these conferences only talk about ideas and what could work, but at this event, actual pathways and practical next steps were shared. Academic Impressions did a great job featuring quality speakers who were willing to share what they know."
"Although the workshop was online, it felt as if the presenters were right there with us. All presenters were knowledgeable and really related the content to real work experiences. They were so willing to answer questions and offer assistance—I learned so much that I can apply."
"Many conferences leave you with learning but not always sure how to turn that into action for your organization. There were actionable tips shared throughout the two days and tools provided to help move the learning into action. I am always impressed with Academic Impressions conferences and this virtual one did not disappoint."
"At first, I was skeptical that a virtual conference was capable of being both engaging and informational - but Academic Impressions has mastered it! The 3-day online event was structured in a creative way that all participants had multiple opportunities to interact with each other and the presenters. No one's questions went unheard or unanswered. Thank you for this great experience, it has changed my view of virtual conferences and I look forward to attending more in the future."
- Desiree Ford, Digital Communications Manager, Binghamton University
"The virtual conference has been amazing. The presenters have all been great and the information they've provided is going to help us better use our social media. Even though this conference had to be virtualized due to COVID-19, the online format has been set up in a way that we can all collaborate and share ideas. I'm very eager to take what I've learned back to campus and start implementing new ideas."
- Chris Forde, Coordinator of Marketing & Public Information, Lincoln Trail College
Day 1 – November 1, 2022
All Times Eastern
Welcome and Introductions
11:00 a.m. – 11:15 a.m. ET
---
Advancement Communication: The Medium and the Message
11:15 a.m. – 12:15 p.m. ET
We will begin with an overview of how donor communications are transforming. In this foundational session, we will establish the importance of remaining agile to create relevant and impactful acknowledgements, solicitations, and reports.
---
Short Break
12:15 p.m. – 12:30 p.m. ET
---
Clarifying Your Message
12:30 p.m. – 1:15 p.m. ET
Getting your message across while competing with all other mediums of communication is tough. The quality of your message needs to hook the recipient, be creative, and communicate what you mean. In this session, our faculty will share strategies to combat and work through writer's block.
---
Long Break
1:15 p.m. – 1:45 p.m. ET
---
Effective Messaging
1:45 p.m.– 3:15 p.m. ET
In this interactive session, we will showcase messaging best practices while we workshop samples of advancement writing. The faculty and group will review samples submitted by you and the other attendees and offer feedback to help transform your shop's communications. You will learn how to emulate the strengths of each piece in your own work and also how to recognize common errors.
---
Short Break
3:15 p.m. – 3:30 p.m. ET
---
The Medium for Communications
3:30 p.m. – 4:30 p.m. ET
Where and how you communicate are essential points of consideration. It is important to utilize a medium that complements your message and resonates with donors and alumni. Here, we will explore when utilizing a specific medium might be best and how being intentional can strengthen your message.
---
Faculty Q&A
4:30 p.m. – 4:45 p.m. ET
---
Day 2 – November 2, 2022
All Times Eastern
Reflections and Networking
11:00 – 11:30 a.m. ET
To kick off the second day, you will have the opportunity to connect with fellow attendees to share your key takeaways from day one, as you also share specific challenges you may also be facing in advancement communications.
---
Streamlining Your Message
11:30 a.m. – 12:30 p.m. ET
The best writing is concise. However, our messages to donors and alumni are often clouded by unnecessary words. We will help you to clarify your communications by trimming down words and getting to the point both quickly and effectively. You'll also have the opportunity to review and improve your own writing samples.
---
Short Break
12:30 – 12:45 p.m. ET
---
Expressing Thanks in Digital Spaces
12:45 – 1:45 p.m. ET
Our communications with donors and alumni have moved off the page and into digital spaces. In this session, we will explore new and interactive digital approaches for reaching out and expressing gratitude to alumni and donors.
---
Wrap-Up and Q&A
1:45 – 2:00 p.m. ET
Debbie Meyers
Founder and Chief Inspiration Officer, EDIT!
As Chief Inspiration Officer at EDIT!, Debbie provides editorial direction, inspiration and training to advancement professionals. With her lifelong love for writing, her positive energy and sense of humor, she helps take the pain out of drafting advancement communications.
Roberta O'Hara
Global Development Director, OneSky
Roberta has extensive experience working in higher education in senior leadership roles and was a founding member of the New England Stewardship Conference, the precursor to the Association of Donor Relations Professionals (ADRP). She has been a speaker at many conferences and events and has published extensively on the subjects of donor relations, stewardship, events, surveys, leadership, and other fundraising-related topics.
ACADEMIC IMPRESSIONS MEMBERS
$1,595 $1,495
through Oct. 25, 2022
Get access to THIS virtual conference.
Get this + 100s more FREE with membership!
Interested in supplementing your experience with success coaching?
You will have the option to add 3 one-hour success coaching sessions during registration.
Questions About the Event?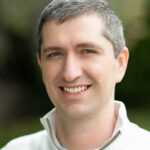 Nick Pettet
Learning & Development Manager,
Academic Impressions