Strengthen the voice and consistency of your communications to donors and alumni.
Overview
As a donor relations or communications professional, writing is one of many aspects in your role. You likely weren't trained as a writer, and you may not have paused to consider which media you should use to deliver which messages.
Join us for this virtual training to learn how to write donor-focused messages that are direct, concise, and tell a story. During this highly interactive learning experience, you will have the chance to craft donor messages and receive feedback from our expert faculty and other attendees. You will leave with practical advice on how to match medium to message, with a special focus on how to use technology in donor communications.
Who Should Attend
This training is designed for anyone who communicates directly with donors and alumni. We particularly encourage teams of donor relations and communications professionals, frontline fundraisers, alumni relations and annual giving staff to participate together so you can help ensure consistency in communications across your shop. This program is not designed for full-time copywriters.
Limited Attendance
In order to ensure a high-quality learning experience, we have intentionally designed this Virtual Training to have a limited number of total attendees. To ensure access from both paying participants and also from those who have an All-Inclusive membership, when the membership cap is reached, only paying participants can register after that point (while spaces are still available). If you have questions about whether this program is right for you, please contact us.
The Academic Impressions Virtual Workshop Experience
There is no one-size-fits-all when it comes to exploring responsive issues in higher education. Our virtual workshops provide you with an active learning environment and an online space where you can explore ideas, get inspired by what your peers are doing, and understand the range of possibilities around a certain topic. Depending on what you need to solve a specific challenge at your institution, you will have the chance to gain ideas, plans, refinements, or connections with those undergoing the same challenges as you. You will leave these sessions with practical solutions that you can take back to your team or task force.
What you will get:
Learn from what your peers are doing across the nation
Gather unique and creative approaches that you may not have thought about
Validate and vet plans and priorities
Contribute your ideas and help shape the conversation
Get work done in a space that's designed to help you reflect, be creative, and maintain focus on the issue
Connect with subject matter experts who steer the conversation and add value
Experience expert facilitation to ensure practical outcomes and takeaways
As the coronavirus pandemic unfolds nationally, it is so important to keep connecting and networking with your peers - at a "social distance" - and to keep learning and developing as higher-ed leaders and professionals. Don't let social distancing and quarantines prevent you from setting aside time for professional development. Everything is changing so fast; more than ever, we need to be pooling our resources and knowledge and finding the best ways to develop our capacity, connect and share with each other, and move forward during a challenging time.
October 15, 2020
10:00 a.m. - 5:30 p.m. Eastern
Technology Check
10:00 a.m. – 10:15 a.m. 
---
Welcome and Introductions
10:15 – 10:45 a.m.
---
Advancement Communication: The Medium and the Message
10:45 – 11:45 a.m.
We will begin with a brief overview of how donor communications are transforming. In this foundational session, we will establish the importance of remaining agile to create relevant and impactful acknowledgements, solicitations, and reports.
---
Clarifying Your Message
11:45 a.m. – 12:30 p.m.
Getting your message across while competing with all other mediums of communication is tough. The quality of your message needs to hook the recipient, be creative, and communicate what you mean. In this session, our faculty will also share strategies to combat and work through writer's block.
---
Effective Messaging
12:30 a.m. – 1:15 p.m.
In this interactive session, we will outline messaging best practices while we workshop samples of advancement writing. The faculty and group will review samples you and other attendees have submitted and offer feedback to help transform your shop's communications. You will learn how to emulate the strengths of each piece in your own work and recognize common errors.
---
Break
1:15 p.m. – 1:30 p.m.
---
The Medium for Communications
1:30 – 2:15 p.m.
Where and how you communicate are essential points of consideration. It is important to utilize a medium that complements your message and resonates with donors and alumni. In this session, we will explore when utilizing a specific medium might be best and how being intentional can strengthen your message.
---
Streamlining Your Message
2:15 – 3:00 p.m. 
The best writing is concise. However, our messages to donors and alumni are often clouded by unnecessary words. We will help you clarify your communications by trimming down words and getting to the point quickly and effectively. You'll have the opportunity to review and improve your own writing samples.
---
Break
3:00 – 3:15 p.m.
---
Communication Across Life Stages
3:15 – 4:00 p.m. 
In keeping your donors and alumni at the center of your communications, it is crucial to consider how they receive messages and want to be communicated with. Instead of making assumptions about your donors, we will focus on framing your approach from a life stages lens.
---
Expressing Thanks in Digital Spaces
4:00 - 4:45 p.m. 
Our communications with donors and alumni have moved off the page and into digital spaces. In this session, we will begin exploring new and interactive approaches for reaching alumni and donors and expressing gratitude.
---
Wrap-Up and Q&A
4:45 – 5:00 p.m. 
---
Virtual Networking and Informal Time with the Speakers 
5:00 - 5:30 p.m. 
Debbie Meyers
Assistant Vice President for Advancement Operations, Chautauqua Foundation
Debbie Meyers has worked in advancement for more than 30 years, much of that time in higher education. Recently, she began her new role at Chautauqua Institution, heading their foundation's advancement operations. In addition to creating or enhancing donor relations and stewardship programs at the University of Maryland, Carnegie Mellon University and the University of Florida, she has built communications and development programs for a Catholic high school, an art museum and a health center development office.
Roberta O'Hara
Associate Vice President for Donor Relations, Rutgers University Foundation
Roberta has extensive experience working in higher education in senior leadership roles and was a founding member of the New England Stewardship Conference, the precursor to the Association of Donor Relations Professionals (ADRP). She has been a speaker at many conferences and events and has published extensively on the subjects of donor relations, stewardship, events, surveys, leadership, and other fundraising-related topics.
ACADEMIC IMPRESSIONS MEMBERS
FREE member registration is now CLOSED.
Members can still register and will get a $250 discount.
Get access to THIS virtual training only.
Get this + 100s more FREE with membership!
Questions About the Event?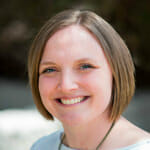 Brittany Iwaszkiw
Program Manager, Academic Impressions
*There are limited spots available for All-Inclusive Members to register for virtual trainings for free in 2020. Each virtual training has a registration cap in order to ensure a high-quality learning experience. If the cap has been met, All-Inclusive Members can register with a $250 discount if space is available.
Academic Affairs, Advancement/Alumni Relations, Enrollment Management, and Student Affairs members will continue to receive $100 off training registrations, if applicable. Upgrade your membership to qualify for a higher discount.