Improve your writing productivity and effectiveness in just 7 weeks
Overview
Faculty need to write their research for publication, yet many struggle to get those articles written and out the door. We've designed this bootcamp to address the most common and vexing writing challenges. Do you:
Feel like you're constantly working on your writing with little to show but a lagging publication record?
Have trouble prioritizing your writing, and by the end of the semester, realize you've made minimal headway at all?
Resist, avoid, or procrastinate your research writing?
Feel overwhelmed by the publication process and don't know where to start?
Lack clarity or certainty about what you want to say?
Feel isolated and socially disconnected when writing?
If any of these challenges resonate, we invite you to join a community of other faculty, learn concrete and enduring writing skills, and advance your current or next project.
What Makes this Bootcamp Different?
There are four aspects of this Writing Bootcamp that make it unique and especially effective:
This Bootcamp attends to both the content of writing and the process of writing simultaneously. In terms of writing content, each session focuses on one part of a journal article manuscript, breaking it down into concrete writing goals and distilling the qualities that can increase the 'spreadability' of your ideas. We illustrate these qualities through examples drawn from multiple disciplines.
Second, each session focuses on a pervasive writing challenge, and offers strategies for growing your awareness around that challenge and how it impacts you, and ultimately, for overcoming that challenge.
Through its small cohort-based nature, small group discussions, and peer writing partners, this Writing Bootcamp also offers social connections and built-in accountability around the aspect of faculty life that typically has the least accountability and is the most isolating.
This bootcamp will not simply teach you about writing strategies, it also invites you to experience those strategies first-hand through short writing and reflective exercises during each session. For example, we not only talk about ways to offset your writing demons (perfectionism, imposter syndrome, resistance, procrastination), but we start to actually offset them through daily writing practices and reflections.
A Highly Personalized Experience
In addition to the seven live online sessions, this bootcamp offers one individual 45-minute consultation session with the facilitator and expert writing coach to help you:
Grow awareness around and quiet your own personal writing challenges
Strategize writing practices and products that are personalized to your field
Discuss issues that may arise with co-authors
Provide individualized feedback on your writing.
Help with the conceptual development of your argument
To preserve the intimate and interactive nature of this training, the bootcamp is limited to 24 participants. Register early to reserve your spot!
What You Will Get
This online bootcamp consists of:
Seven live online sessions, happening weekly. This schedule helps build and sustain momentum in your writing practice. Each session is facilitated by our expert instructor and writing coach to help you with the two dimensions of writing: content and process.
Peer writing groups that meet between sessions which will provide additional space, support, and accountability.
A personalized, 45-minute consultation session: You will have the opportunity to sign up for a 1:1 session with the facilitator to address questions and needs specific to your discipline, writing project, or personal writing challenges.
Who Should Attend
This Bootcamps is for:
Researchers, including faculty, post-docs, and independent scholars, in the early stages of their career who need to demystify the process of journal article writing.
Researchers in the later stages of their career who need accountability and structure to meet their publication goals.
Researchers in any stage of their careers who need to overcome writing challenges and create better writing practices.
Join Us for Success Coaching with Allison DiBianca Fasoli Ph.D.
Have you ever gone to a training only to find that you came back with great ideas but don't have the time, support, or skills needed to make the changes?
Academic Impressions has produced thousands of trainings and we have learned that utilizing a coach after attending a conference helps provide accountability and bridges the training with the on-the-ground work of getting the job done.
As a result, we are now offering success coaching on select trainings.
Purchase this training + 6 one hour follow up success coaching calls
Work with an assigned coach who has extensive experience in higher ed.
Get individualized support to help you follow through on what you've learned.
Workshop your plans, run your ideas by someone and get additional help/practice.
To get success coaching, simply purchase the Bootcamp + Success Coaching product below.
Hear About the Bootcamp Experience
Each session of the bootcamp will address the two main dimensions of writing: content and process.
CONTENT: Writing Your Journal Article
Identify your argument
Select your journal
Update your literature review
Write your introduction
Write your discussion
Streamline your editing and revising process
PROCESS: Developing Your Writing Practices
Foundations of a consistent writing practice skills
Grounding your writing practice in purpose
Strengthening your writing practice skills
Reducing distractions
Managing resistance and psychological challenges
Building self-propelling momentum
Creating accountability after the bootcamp
Week 1: Kick-Off Session
September 28, 2021 | 1:00 – 3:00 p.m. ET
Introductions
Program overview
What is the hardest part of the journal article to write?
Identifying your personal writing challenges
Formation of writing groups
---
Week 2: Your Argument & Foundations of Writing Practice
October 5, 2021 | 1:00 – 3:00 p.m. ET
We begin by discussing the foundations of your article by distilling the qualities of strong scholarly arguments. We discuss the foundations of building a strong writing practice. We will use several guided exercises to help you develop and refine your article's central argument and begin to implement writing strategies through the following topics:
3 aspects of arguments
Claims and significance
Problem-solution model
3 types of writing
Tracking writing time
Myths about writing
Making writing sacred
---
Week 3: Selecting Your Journal & Grounding your Writing Practice in Purpose
October 12, 2021 | 1:00 – 3:00 p.m. ET
Articles must be written with particular readers in mind. In this session, we discuss strategies for increasing your chances of publication by selecting a journal that represents the conversations you want to join. We also take your writing practices to the next level. While there are many tips, tricks, and strategies to developing your writing practice—unless it is tied to your larger goals, purposes, strengths and values—it will be difficult to sustain.
No "writing in general"
4 criteria to help determine your journal
Aligning your writing actions with your purpose
Clarifying goals and identifying personal strengths
---
Week 4: Updating Your Literature Review & Strengthening Your writing practice skills
October 19, 2021 | 1:00 – 3:00 p.m. ET
In this session, we tackle an aspect of the article writing process where writers most often lose their way: The literature review. In this session, we will discuss methods to avoid rabbit holes and keep sight of your argument by:
Using a conceptual outline
Getting real about reading
Creating a literature matrix
Strengthening your skill of writing consistently—are you making "skill-based" errors?
---
Week 5: Writing Introductions & Reducing Distractions
October 26, 2021 | 1:00 – 3:00 p.m. ET
What do you do with all of the literature you have read? In this session we will discuss approaches for organizing your sources into a persuasive and credible argument, while also building your identity as a writer through:
Clustering outside sources
Templates for organizing Introductions
Increasing the credibility of your argument
Identifying distractions, their functions for you, and how to manage them
---
Week 6: Introduction Editing & Managing resistance and writing demons
November 2, 2021 | 1:00 – 3:00 p.m. ET
Editing is hard work. It is hard because it is difficult to decide what to focus on. In this session, you will learn how to edit for argument, because it is your argument that will get you published. We will also deepen your awareness around the psychological functions of your writing challenges and explore ways to release them:
Openings
Editing: Use Points for Coherence
Editing: Use Evidence and Reasons for Persuasion
Editing: Fuzzy Questions or Hypotheses
Understanding Psychological Challenges to Writing: Perfectionism, Imposter Syndrome, Self-Critiques.
---
Week 7: Discussion Writing, Editing, and Building your Self-Propelling Momentum
November 9, 2021 | 1:00 – 3:00 p.m. ET
As writers, we know our texts so well that it is difficult to predict where readers will find our writing incoherent and unpersuasive. We need external tools to diagnose our writing. In this session, I offer a set of strategies to help you quickly and objectively diagnose WHERE you need to revise and HOW you can revise to make your claims especially coherent and persuasive to your readers. We focus these strategies on writing Discussion sections, notoriously one of the most challenging sections to write:
Tips for Jump-Starting Your Discussion and Concluding Sections
Editing: Use Themes for Coherence
Editing: Use connectors for Persuasion
Creating Accountability After the Bootcamp Ends
Allison DiBianca Fasoli, Ph.D.
Faculty Coach, Leadership Coach
Allison DiBianca Fasoli, Ph.D. is a faculty coach, leadership coach, and a psychological researcher and educator. She coaches clients around career growth and career decisions, work-life balance, branding, leading others, and defining visions for their teams. She helps scholars, researchers, and writers increase their scholarly productivity (without working more!), transform their writing practices and processes, clarify their conceptual ideas, and grow their scholarly voices. Allison also offers writing consultations to help clients present themselves and their work persuasively in writing– from cover letters to promotion materials to personal websites.
ACADEMIC IMPRESSIONS MEMBERS
$3,095 $2,745
through Sept 21, 2021
Get access to THIS online bootcamp only.
Online Bootcamp +
Success Coaching
$4,595 $4,245
through Sept 21, 2021
Get access to THIS online bootcamp + success coaching.
$3,095 $2,995
through Sept 21, 2021
Get access to THIS online bootcamp only.
Online Bootcamp +
Success Coaching
$4,595 $4,495
through Sept 21, 2021
Get access to THIS online bootcamp + success coaching.
Get $250 off this bootcamp + 100s of FREE trainings with membership!
Questions About the Event?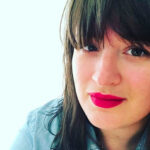 Jenna Ledford
Learning & Development Manager, Academic Impressions