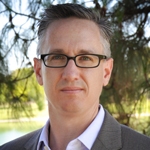 by Neil Calfee (NPC Group)
Mixed Use Facilities are gaining in popularity on campuses across the country, representing a blurring of the line between the edge of campus and the surrounding community.  "Mixed Use" has a broad meaning, encompassing projects that include multiple campus and commercial uses such as office space, incubators, retail, restaurants and hotels.  The projects are only limited by your creativity and, of course, the viability of the local market.
Based on experience in procuring and developing successful Mixed Use Facilities, I recommend the following five steps to determine campus readiness for a given project:
Conducting a local market scan.
Gathering on-campus interest for the Mixed-Use Project.
Establishing appropriate financial risk levels
Determining a viable location for the project.
Addressing issues of project control.
So, you will know that a Mixed Use Project will work on your campus if…
1. If You've Done Your Homework (A Local Market Analysis)
Thinking that a mixed use project would be successful on your campus is much different than studying the market to understand if there is enough interest, density and money to make such a project feasible.  Conducting an independent market analysis to understand the appetite for a given development type and what unmet demand might exist will give you a solid understanding as to whether your proposed project might be viable.
The same holds true if you are presented with an unsolicited offer to develop a mixed use facility on campus.  Ideally you will receive an independent market analysis from the proposer prior to giving the proposal serious consideration; doing so demonstrates that the proposer is serious and the proposal is based on solid market understanding.  If you don't have the capacity or expertise in-house to review the market analysis, engage a real estate or economics firm to evaluate it for you.
One note of caution on demonstrating market: be careful that you understand who is currently serving your target market(s) and whether your proposed project will enhance the market or simply poach from existing businesses.  Take a moment to consider any unintended consequences that may arise from your project's success; empty storefronts adjacent to campus or changes in use may occur if you've captured all of the market at the expense of existing businesses.  If you think this is a possibility, you may want to rethink your project or get creative on how you might influence the transition of businesses that are affected by your project.
2. If Your Students and Staff are Clamoring for it (i.e., You've Gathered On-Campus Interest)
Okay, notwithstanding the previous section: you certainly want an independent market analysis to help you evaluate the potential of your project.  However, there's a powerful informal process of talking to your staff and students about their needs and desires for your campus which can give you an idea of what might be viable in a given project.  This is where you can understand the project's potential and fill in the gaps that the market analysis might miss and give you an idea about whether the project is worth investing in if the study does not fully support the proposed project.
Good questions to ask:
What's missing on campus?
What examples from other campuses would you like to see here?
What do you not want on campus/What won't work?
What amenities or services could make you more successful?
Ideally you can get a sense of whether your prime constituents would support and embrace the project as they are the core of your market.  Their feedback and input will certainly create a stronger project and greatly increase its potential for success.
3. If You are Willing to Pay for it (i.e., You've Taken a Close Look at Financial Risk)
Let's say your market analysis comes back that the market is weak or untested for your given project, which means a developer and/or tenants would not want to take the risk without some form of incentive or inducement.  An institution may feel strongly enough about the project (see the above section about your talking to your students and staff) that it would be willing to make economic concessions or direct investments in a project to make it "pencil" in the face of market uncertainty.
This institutional participation could take many forms including: reducing the land cost to the developer, participating in the project financing or assuming lease up risk.  In any case, the goal is to reduce the economic risk to a level that is tolerable for the project to proceed.  This type of participation/incentivizing of projects is fairly common in the realm of municipal redevelopment, especially in downtown settings where a government agency would create public/private partnerships to develop a targeted project and participate to fill the "gaps" associated with financial or market risk.  Institutions might well study how municipalities have achieved their development goals and pattern some of those tools and techniques to achieve a mixed-use project on campus.
Keep in mind: Sometimes "free" isn't enough.
Your project needs to have some reasonable chance to succeed on its own merits at some point.  Your participation may be needed to get it off the ground but that shouldn't be the only reason for its eventual existence (granted you may not be directly paid back for your investment).  "Build it and they will come" does happen and it oftentimes takes speculating on a project to prove there is a viable market, but if your project's eventual success is dependent primarily on additional speculative development or poaching customers from existing businesses; you may want to rethink your investment and the project itself.
4. If You Have a Spot for it (Location, Location)
Mixed-use projects work best on campus when they are integrated into the existing fabric of the campus and capitalize on corridors or nodes of traffic and energy existing on the campus.  This means locations that are frequented daily by students, staff and visitors which may also be easily found by those not necessarily familiar with the campus (near the edge of campus, viewable from an arterial street).  It may not be so simple to find a location that captures on-campus traffic and is accessible to the general public, however, you will greatly increase your market and project viability if you can serve both an on-campus and off-campus market.
When looking for a location for your mixed-use project, don't discount the power of an old building in the right spot.  That tired, old 60's-era administrative building might be a Facility's nightmare for you, but could be transformed into a vibrant adaptive reuse office and retail project in the hands of the right developer.  Authentic and Funky buildings are in high demand right now and you may be surprised how viable some of your older buildings might be repurposed as mixed-use facilities.  If you think you've got a potential candidate building talk to an architect and/or developer and get their opinion (ideally talk to several of these kinds of professionals), you might just find a diamond in the rough that you never knew you had.
Finally, beware of the pull to activate (in theory at least) a campus dead zone through the development of a mixed-use project.  There's a reason why that dead zone exists, and every campus has them, so first seek to fully understand why that zone exists, then take a hard look at whether your proposed project can be viable at your chosen location.  The right project could very well transform a campus dead zone if it's large enough and vibrant enough on its opening day.  But if it's not visible, hard to get to or highly speculative (build it and the tenants/operators will come), you may end up making your situation worse and be stuck with a project that can never be viable.
5. If You Know What You're Getting into (i.e., You've Addressed Issues of Control)
Mixed-use projects, by definition, include non-institutional participants which will not be under the direct control of the school.  The project itself may be built and managed by third parties.  For institutions whom are accustomed to wholly owning, managing and curating their campus and buildings – it may be challenging to give up or share control of a portion of their campus.  There's also potential jurisdictional issues with the surrounding city/town when an institution is developing a facility that is not meant solely for campus use.  Examples of good questions to ask and answer include:
Will local zoning regulations apply?
Who has permitting and inspection authority?
Will local property taxes be levied?
Who will police the project?
Where will customers and employees park?
Do campus design guidelines apply? What if they conflict with the project?
What say will the institution have in project tenants?
For every great example of a successful on-campus mixed use project there an equal number that never happened because these issues, or countless others, couldn't be addressed or where never considered until it was too late.  You are guaranteed to have issues and friction; it might happen within the institution, between the institution and the developer or the institution and the town (or some combination of all three).  Each campus and situation will differ, but prior to charging forward with an RFP pause for a bit and figure out what you don't know and do your best to get as many answers as possible.
Conclusion
A well-planned and executed Mixed Use Facility can be a great amenity for your campus as well as the surrounding community.  Getting to the point of project viability will certainly take some research, creativity and compromise.  But if you're willing to do the work and the market can support your vision, a great project can be developed which might just exceed your expectations and dramatically change your campus.