More than 3,000 department chairs have been trained by Academic Impressions.
Academic Impressions has extensive experience developing more academic department chairs than any other organization through live and on-demand trainings as well as leadership coaching.
Department chairs face a unique and vexing combination of challenges, including:
Our approach to Chair development directly addresses these issues without offering a one-size-fits-all approach. Our content is designed specifically by and for academic leaders and is highly practical.
Membership is a Comprehensive Solution for Your Chairs
See a Sample of What's Included*
See More for Department Chairs
See Everything Included in Membership
Members also receive discounts, advanced notification, or priority access to the following:
Membership Includes All Chairs Content and Much More
Buy membership based on desired number of users  
Invite users to your membership
Engage with upcoming and on-demand online trainings 
Learn more about membership benefits, included content, and pricing.
Questions about membership?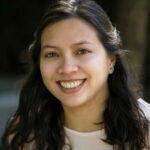 Meghan Paladino
Membership Advisor, Academic Impressions
*A limited number of FREE spots are open to members for each virtual training in 2020 and 2021. Once a training reaches the member cap, additional members can register with a $250 discount. Members also receive discounts on bootcamps and in-person conferences.