In today's rapidly shifting higher education environment, the demands and expectations placed on all leaders, administrators, and faculty of the institution can be daunting and often extreme. Many professionals are challenged by the competing demands of managing themselves and their own time, as well as managing others, and increasingly seek out specialized support to mitigate the overwhelm and chart a roadmap for success.
The coaching offered by Academic Impressions is a multi-faceted professional development solution, designed to accelerate growth and address challenges and goals with the support of an experienced higher education coach. Through individualized guidance, coaching can help professionals intentionally align personal and career objectives, identify and build on strengths, strategize career paths, and find clarity in their vision.
Browse our coaching options below or request an exploratory conversation with our coaching expert.
A Comprehensive Package
A coaching package of personalized, virtual sessions tailored to your agenda.
Accountability Between Sessions
The chance to email and/or text your coach between meetings.
A Trial Membership
A trial membership granting you access to thousands of virtual trainings and resources.
Complimentary Resources
Workbooks and supplemental resources to support your career goals, including customized learning plans.
Get a custom quote by submitting the form below.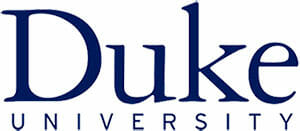 Coaching for Aspiring and Established Leaders
If you are a leader in higher education, coaching can help you gain clarity in your career, increase your level of self-awareness, hone your skill set, and reach your full potential within the context of the industry. Whether you are considering a move to administration, taking the next step to a deanship or presidency, or wanting to more effectively lead your team of fundraisers, our team of coaches can help higher ed leaders at all levels excel and accelerate their career development.
Through the thousands of leadership trainings we facilitate we have developed an in-depth understanding of the nuances of the industry, such as shared governance, consensus mentality, the slow pace of change, the unique role of faculty, and many others
To ensure the most productive relationship, you get to choose the coach who best fits your needs, knowing they have been carefully selected to offer insights into the key concerns of higher education today
You will be exposed to our network of carefully vetted coaches who each have extensive experience in a diverse range of universities and colleges
Learn how our executive coaching compares to other programs
Get to Know Some of Our Leadership Coaches
Watch this free series to hear our executive coaches talk about their areas of expertise and learn more about how coaching can add value to your career.
Our faculty coaching package is an individualized program designed to support you as you establish yourself and excel as a scholar, take charge of your career, balance numerous competing demands, and provide accountability to help you achieve your goals.
Coaching Can Help Faculty To:
Learn More with Our Free, Informational Webcasts
During these challenging times, leaders at all levels are under significant pressure to juggle competing priorities, provide leadership for their teams, and support for their staff, faculty, and students.
Join an online cohort of peer leaders for group dialogues to build a sense of community, learn from each other, get meaningful support, hear about new tools and strategies, and share resources.
In an academic culture that stresses the individual, collaborating as part of a team can be difficult. To truly work as a team, new skills such as self-awareness, interpersonal awareness, and team mastery need to be strengthened.
We blend individual coaching and supplemental online learning with team coaching to enable the appreciation and understanding of different members' unique strengths and challenges. During the program, participants will learn to become team players with greater clarity around the value that each member adds, and also learn to support each other in playing to their different interactive styles, values, and strengths.
Our group dialogues are facilitated by expert consultants and coaches who also have extensive leadership experience in higher ed
You will hear practical content that you can immediately apply in your own professional and personal context
Groups are kept small (up to 8 people) to ensure maximum participation and engagement
You will get access to supplementary online resources to complement your learning
We're here to help you find the right coaching solution based on your unique needs. Get in touch with us to receive further information or to schedule a call with our Director of Coaching, Moira Killoran.