HUB FOR HIGHER ED TRAINING
INVESTIGATIVE & INDUSTRY PROVEN
Training Made for Leaders in Higher Education
Become a Member
Membership is the best way to access all of our resources. Choose from an online, in-person, or fully customized membership to get the most impact:
Online: Hundreds of exclusive online trainings, in-depth publications, and resources and tools are included – no limits on use or usage.
In-Person: Invest in your star performers and move the needle on key issues with our in-depth learning experiences.
Customized: Get a customized combination of online and in-person, and truly effect change by adding success coaching.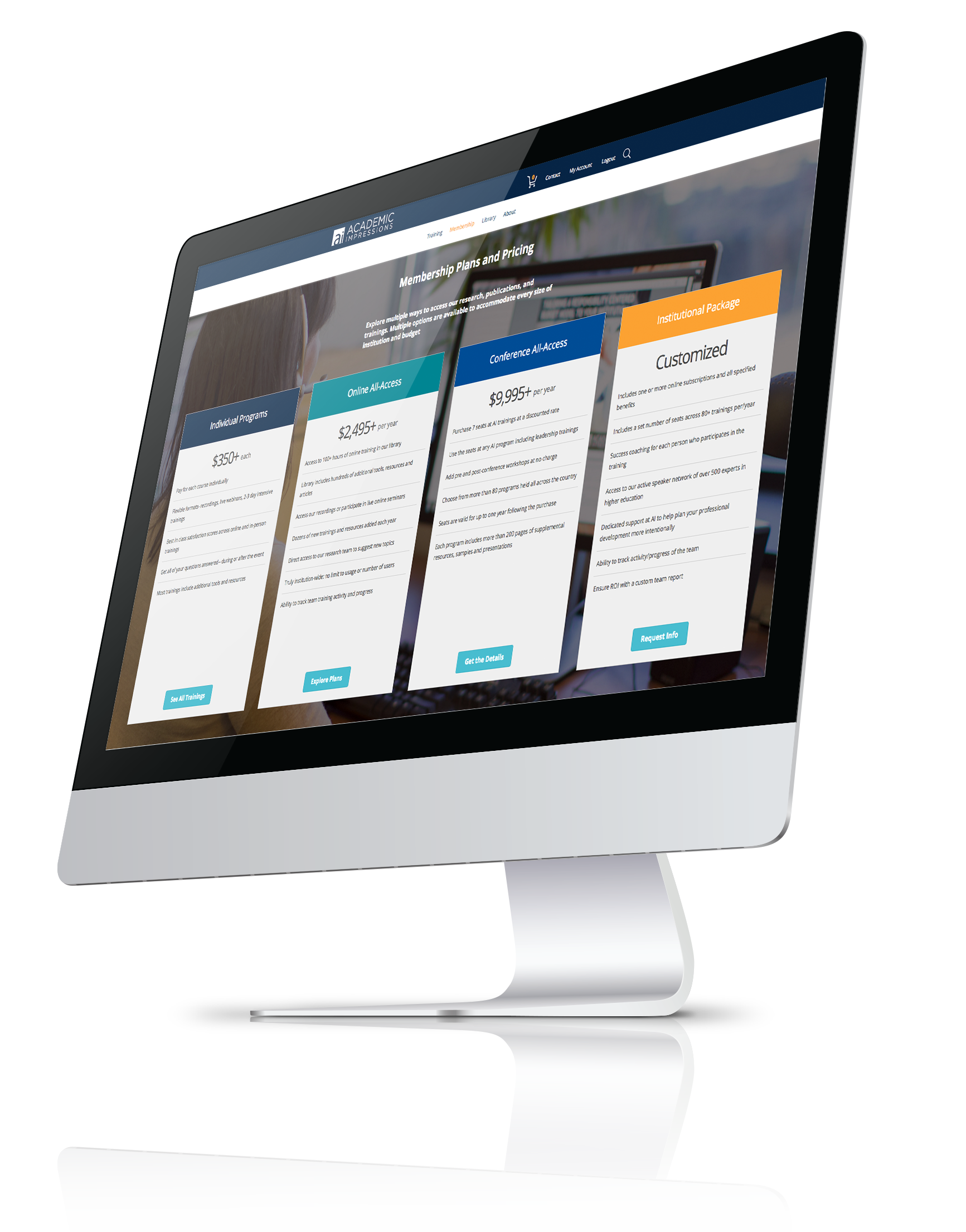 Accelerate Change:
Bring Training to Your Campus
Accelerate progress and change on campus by bringing our expert trainers and facilitators to you. We'll work with you to craft a unique learning experience that can get key stakeholders on the same page, develop new skills and strategies, build momentum for key initiatives, and create critical alignment.