Members receive access to content across all of these collections and more.
View a list of all training content included in membership.
What is membership with Academic Impressions?
Membership with Academic Impressions is the most comprehensive online professional development subscription specifically designed for staff and faculty in higher education. Our resources support leaders, staff, and faculty at all levels with trainings on leadership development, personal development, and job-specific skills.
Join hundreds of member institutions and use this year to make professional development a regular occurrence rather than a once-a-year annual meeting.
Membership is also a great tool to combat burnout by providing staff and faculty with continuous, unlimited access to online professional development.
What does membership include?
Access to a continuously expanding library of live online trainings, designed to be practical, discussion-based, and highly experiential
Unlimited anytime, anywhere access to on-demand trainings and resources that you can engage with on your own time from the convenience of your workspace
New trainings every week, designed to respond to the latest needs of the higher ed community
$250 discount on multi-week cohort-based bootcamps and in-person conferences
Partner With Your Account Manager for Ongoing Support
Your Account Manager is your strategic partner dedicated to both maximizing membership adoption and ensuring its impact. We are invested in the success of your team and we customize our approach to your professional growth and development.
We understand that access to membership does not equal adoption, and adoption does not necessarily result in impact. Your Account Manager will collaborate with your team to ensure they engage with resources in a strategic manner, which will ultimately result in a lasting impact on their growth.
Access: At the start of the partnership, your Account Manager will work with you to plan launching membership resources to all assigned users. They will collaborate with you on a communication plan, conduct virtual open houses with your users, and ensure those with membership access have the resources they need to succeed.
Adoption: Throughout the course of your membership, your Account Manager will monitor usage and help identify professional development opportunities that will engage your team.
Impact: With the help of stakeholders, your Account Manager will deploy one or more impact surveys over the course of the membership term to help you understand what impact professional development has had on individuals. We measure satisfaction and gain an understanding of what your users have learned by engaging with Academic Impressions professional development opportunities.
How Other Institutions are Using Membership
Build Custom Learning Plans and Curricula 
Contact your Account Manager to share your training needs and receive customized learning plans. You'll gain new insights and skills with our Learning Plans. Dive deep into curricula that focus on current challenges around workplace culture and communication so that you can combat burnout.
Daily

Learning Delivered

Directly

to You
Sign up for our mini courses to receive bite-sized lessons each day for a set amount of time. For each business day within the program, you will get a daily email with videos, activities, and assessments that you can complete in your lunch break each day.
Browse our current mini courses:
Assign Training to Your Teams
Use our on-demand video courses to train employees on foundational topics such as Inclusive Hiring Best Practices. Each lesson is no more than 30 minutes in length, so we recommend assigning specific applicable segments of the course to your search committee members over a defined period of time. To encourage further conversation and application, we also recommend following up each segment with real-time discussion among your search committee members.
Why Your Peers Chose to Become Members

In 2018, Case Western's new provost, Ben Vinson III, initiated and led a strategic planning effort that was designed intentionally to engage the full campus in the planning process, infusing the campus with cross-disciplinary, cross-unit thinking and approaches, and encouraging leaders among faculty and staff to think together as one campus community about the institution's future and their opportunities to contribute to it. The challenge then was to find a way to sustain this momentum and creativity once the plan was written up and after the planning process was complete. Vinson also believed that leaders existed in all levels of the institution and across all disciplines and all units. He wanted to put resources in the hands of people who are not just the "usual suspects" or the most visible "high potential" leaders; he wanted to invest in the leadership and creativity of all faculty and staff; he felt this was essential to carrying forward the momentum of the strategic plan.
To help make this happen, Vinson established a partnership with Academic Impressions that included an enterprise-wide membership (all faculty and staff on campus have access) managed by the provost's office. Academic Impressions spent time on the Case Western campus, meeting with the provost, the cabinet, the deans, HR, and faculty and staff leadership to help ensure we could get the right resources into the hands of the people in the institution who need it most—and that their membership is tailored to their needs. Vinson invited Academic Impressions to facilitate the provost's monthly leadership roundtables. Each month, leaders from across the institution are provided with a research paper, an article on leadership, a recorded webcast, or an assessment (such as the 5 Paths to Leadership assessment), and Academic Impressions then facilitates a practical dialogue based on those resources. This keeps people throughout Case Western engaged in their leadership development every month, and rather than simply provide access to the resources, Case Western and Academic Impressions partner to guide them through the trainings and readings in their member library and how they can use each of these in a relevant and timely way.
Read More

An annual membership with Academic Impressions was a natural choice for Eastern Kentucky University. Our conferences and assessments had been integrated into EKU's internal academic leadership development for years. This started when Sara Zeigler, EKU's dean of the College of Letters, Arts, & Social Sciences, attended our Advanced Leadership in Higher Education conference in 2014; she was inspired to share the leadership development tools she had learned across her campus. She and Russell Carpenter, director of EKU's Noel Studio for Academic Creativity, both received training form Academic Impressions to facilitate the 5 Paths to Leadership assessment, which they used to develop cohorts of emerging leaders internally for five years; the tool proved comprehensive and adaptable to their needs. And to this day, Zeigler still keeps the resources binder from that 2014 conference on her desk to reference the tools in it.
When COVID-19 hit and rendered the academic workforce distributed and remote, Zeigler and Carpenter knew immediately that they needed to think differently about how to support and engage faculty and how to continue to develop faculty leadership. They knew they needed to provide faculty not just with care and compassion but also with practical support and just-in-time training to meet the extraordinary and unprecedented challenges involved in a rapid pivot to online learning during a national crisis. Over the years, Eastern Kentucky had sent department chairs and faculty leaders to many of our leadership development programs, appreciating the evidence-based approach and the practical nature of these trainings (focused on what you can change or do next week or the next month after the conference). That made Academic Impressions a logical choice for a training partner during the pandemic. Eastern Kentucky purchased a 100-user membership and distributed those 100 users across the institution to ensure that department chairs, risk management, advancement, enrollment management, and other key offices across the academic and administrative sides of the house all have access to the resources they need most, when they need them, to adapt during this difficult time.
Read More
DAVID KUSKOWSKI
Associate Vice President for Enrollment Management
Clemson University
"Everyone is stressed and anxious, and there's a tremendous amount of pressure in their work and personal lives. Professional development creates space for people -- it's a little bit of breathing room in the midst of a hectic and crazy world... it's more important that we engage in professional development now than ever."
Academic Impressions has been invested in online professional development for 20+ years:
Join hundreds of member institutions
Get membership for your institution or large team.
Flexible payment options available
Whether you are a team of one or just looking for a way to test out membership before purchasing it for your team, this single-user membership option is a great entry point.
We want you to be satisfied with your Academic Impressions membership. If the membership purchased fails to meet your expectations, please contact us within 14 days and let us know. We'll give you your money back minus the cost of the trainings and resources you accessed during this trial period.
Existing Members: Need more users?
Call our Membership Advisor on 720.988.1257 to add users.
Questions about membership?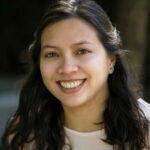 Meghan Paladino
Associate Director, Partnerships,
Academic Impressions
What's the Experience of Working with Academic Impressions Like?
"The level of support I get from Academic Impressions is great. Account managers at other organizations are certainly helpful when I call or contact them about a concern with the product, but Academic Impressions is the only one who reaches out on a regular basis to check in with us. We know of one other service that schedules check-in meetings—but not with the frequency of Academic Impressions.
Elizabeth, our account manager with Academic Impressions, checks in every couple of months to see what we're working on and what resources we need. She then sends me lists of papers or webinars that could assist us. She has provided us with seven different curated "playlists" to meet the specific issues and concerns we are addressing on campus. For example, she sent us one on campus safety and well-being, and another on support for first-generation students. When there is something we're addressing on campus that Academic Impressions doesn't currently have training for (e.g., fraternity issues), she makes a note of it and takes that information back to her colleagues. She also sends usage data for our review—how many of our users are taking advantage of the resources and what trainings they've chosen.
It's also very easy to get someone on the phone from Academic Impressions. I've had individuals (including Amit, Academic Impressions' president) reach out to me for both feedback and information on what is happening on campus. I appreciate the fact that their people have close relationships with their clients and that they take the time to get to know what a campus needs."
- Anne Newman, Associate Vice Chancellor for Student Affairs and Dean of Students, Rutgers University-New Brunswick
"At Anoka-Ramsey, training and development is not my only job on campus, so time is always a challenge. If I got to focus 100% on T&D, that would be wonderful! But it isn't the reality. Elizabeth Hubbell, my account manager at Academic Impressions, creates and sends me "playlists" periodically, directing me to the specific training resources I need. Academic Impressions has a vast catalog of trainings, and having the trainings I need curated, selected, and organized into a playlist has been immensely helpful. If I had to go out and create these myself, I don't think it would get done—so I really appreciate that.
Our account manager also does the "heavy lifting." We held a faculty development day in August. Elizabeth provided me with a signup sheet so that we could get more faculty registered for the training. Once I returned that sheet to her, Academic Impressions took care of the rest, enrolling each faculty member and sending them a welcome email and instructions for participating. That was extremely helpful for me and also for the faculty who signed up. "
I have never experienced a delayed response when I have had to reach anyone at Academic Impressions. Someone always gets back to me in a timely manner. I also feel that everyone I have worked with so far has been extremely helpful and is always willing to go the distance to ensure we have what we need. Thank you!"
- Darla Paradise, recently Talent Management Coordinator at Anoka-Ramsey Community College
"The webinars included in our membership have been incredibly valuable and topical to our team. The webinars are created specifically for the higher education context, and this makes the information in them relevant and enjoyable to watch. A lot of the examples we have heard about are things that we experience in our own institution.
To take full advantage of these webinars, we schedule "watch parties." Early in the year, I scheduled a lunch 'n learn session for my team so we could view the webinars together over a lunch break. It was a great way for us to connect and learn together. In the coming months, I plan to incorporate these webinars into our monthly Knowledge Sharing sessions so we can continue to learn together as a team. I have also attended a few live webinars that I found to be very interactive and engaging. I even made a few connections with folks from other institutions through those webinars."
- Olga Carew, Manager, Student Systems, York University
"At Marquette University, we are using the trainings and resources included in our enterprise membership to augment the professional development we make available to our graduate students. The training library is applicable across our graduate school; the offerings on leadership development, skills, and current higher-ed challenges are broad and comprehensive. There is a wealth of resources available, and Academic Impressions is always adding something new. As a graduate school administrator, I really appreciate that.
I also appreciate how easy it is to find and access these resources. I don't have to go out and sift for the professional development we need; it's brought to us. The trainings and articles are accessible and organized well in our member library, and Academic Impressions reaches out by email to connect us with timely resources. I also subscribe to their Daily Pulse newsletter, which connects me with new trainings and information relevant to how our world is changing right now, today. The enterprise membership is an incredibly valuable resource."
- Carrianne Hayslett, Associate Dean of the Graduate School, Marquette University