Academic Impressions helps you build the capacity of your people and develop the next generation of leaders at your institution.
It's Time to Build a Deeper Talent Bench.
One of the most important levers leaders can pull to improve employee engagement and retain star performers is to invest in their professional development. The research is clear:

When you don't invest in creating a culture of learning and professional growth:

Read our report: Learn what it takes to build a culture of learning and professional growth.
When employees feel invested in, they are more likely to stay at your institution, stay engaged, and create a climate of trust and positivity. This is essential to pursuing new opportunities, taking risks, and moving your institution forward in an increasingly competitive and complex world.
We Can Help.
We can provide in-depth professional development opportunities, on-campus workshops, an all-access membership to hundreds of online trainings, reports, job aids, and other professional development resources designed specifically for higher education. We can partner with your institution to benchmark your culture of professional development against a sector-wide average and develop customized learning plans for your next generation of leaders.
What Makes Academic Impressions Different?
Academic Impressions offers professional development opportunities that are rooted in practical application and delivered by vetted experts. The topics are needs driven and based on research with practitioners in the field. By attending a webcast or conference you will walk away with practical, hands on knowledge that will make a direct impact in your role and institution.
Don't just take our word for it, listen to past attendees.
Nine out of ten participants recommend Academic Impressions webcasts to their colleagues.
96% of past attendees would recommend an AI conference to a colleague.
And check out our featured case studies to see how institutions of every size have used our trainings to develop their leaders.
What can you do with Academic Impressions?
Become a member and access hundreds of exclusive samples, tools, templates, planning guides, articles, papers and case studies we've curated from hundreds of institutions. Depending on level of membership (in-person, online-only, or a custom combination), you can get exactly the combination of training, resources, and support you need to move your team and your priorities forward.
Designed as work and learn events with a combination of presentations and working sessions, you will leave armed with plans, checklists, and other tools you can put into play as soon as you return to your campus. Most events are designed to support attendance of all of your stakeholders. Bring your team to ensure integration of ideas and implementation when you return to campus.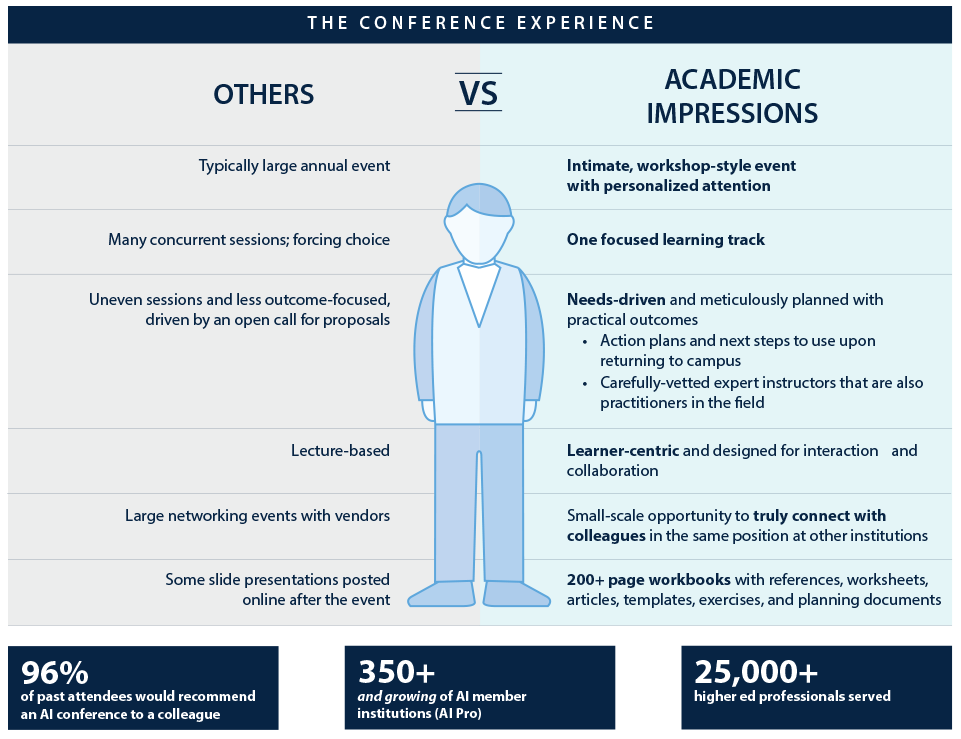 Get practical advice and strategies from vetted experts. All online trainings are research-based and needs-driven with practitioners in the field. Get your questions answered. During our online training, all of your questions will be answered. If time doesn't allow, we will follow up with you. Getting immediate impact and answers make our trainings a smart investment.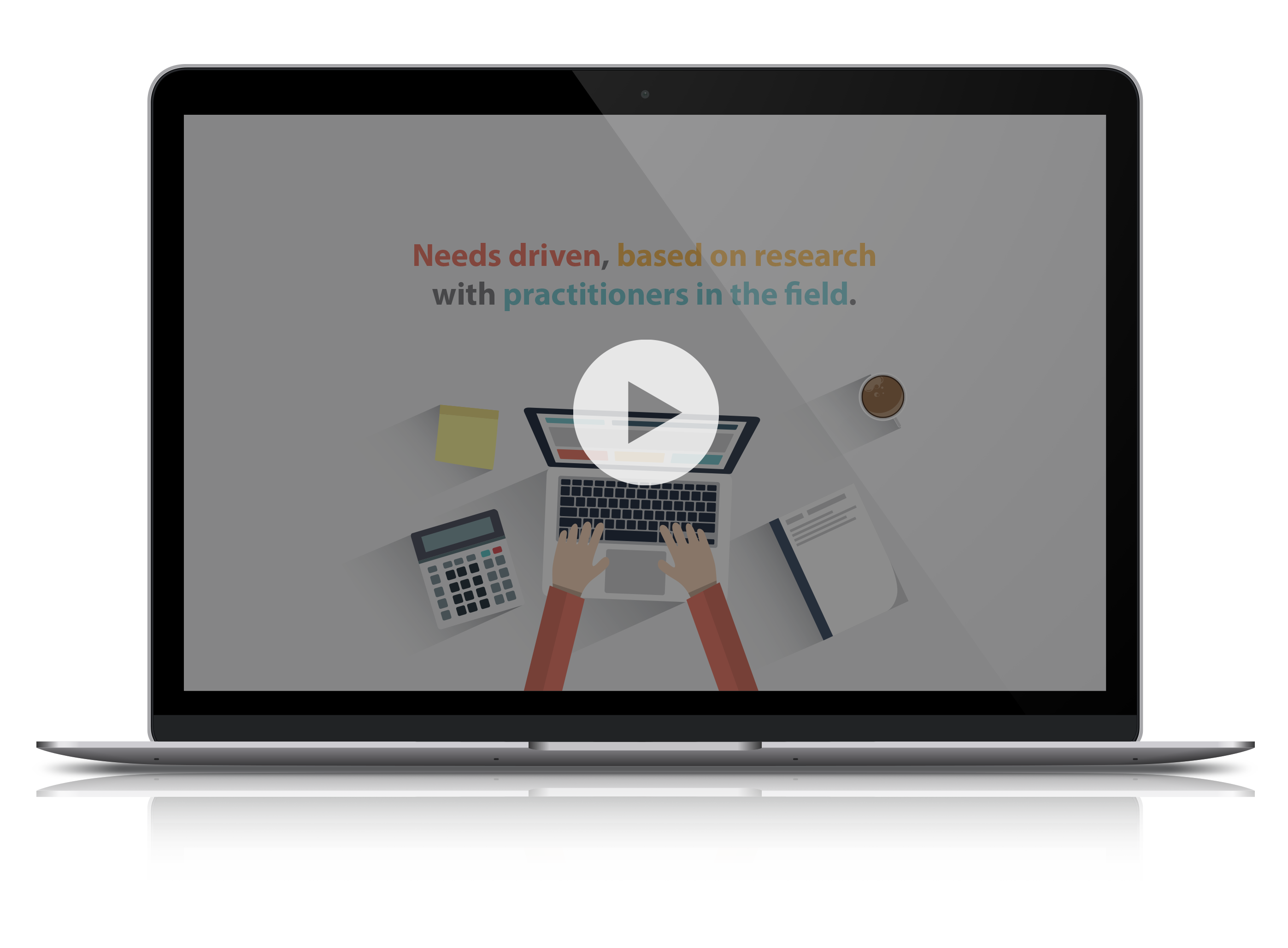 Get your team on the same page and moving in the same direction quickly. We have a network of over 500 higher ed experts and facilitators to ensure your institutional/departmental workshop will be delivered and facilitated by the best. Your workshop will be customized to your unique training needs and will be facilitated to ensure the outcome is highly practical, actionable, and owned by key stakeholders. Bringing training to your campus is a great solution for a shared experience with a larger team.