Philanthropy is critical to helping institutions meet their missions, and strategic priorities that are tightly aligned with institutional mission are what ignites donor passion. Research has found that serving a community's needs can become an important part of who donors are.
Reaching strategic fundraising goals requires strong relationships and a collaborative effort across the institution, and beyond: from the central advancement shop, to academic units, to alumni, community, and donor relationships. Sustainable philanthropy requires:
Fostering advancement teams that promote collaboration and eliminate competition.
Integrating academic leaders in alumni engagement and development efforts.
Capitalizing on alumni, donor, and volunteer engagement to sustain institutional affiliation and strengthen affinity.
Generating big ideas that broaden a donor base, motivate all segments of the donor pipeline to give, and secure transformational gifts.
Our Advancement training and resources are designed to promote a collaborative, campus-wide approach to fundraising.
Our goal is to propel higher education toward solving big problems with transformational philanthropic support.
Powerful Learning Experiences That Share Strategies and Best Practices to Maximize Your Fundraising Goals
Opportunities for your Entire Team
Fostering Central Advancement Teams that Promote Collaboration and Eliminate Competition
Integrating Academic Leaders in Alumni Engagement and Development Efforts
Capitalizing on Alumni, Donor, and Volunteer Engagement to Sustain Institutional Affiliation and Strengthen Affinity
Generating Big Ideas that Broaden a Donor Base, Motivate all Segments of the Donor Pipeline to Give, and Secure Transformational Gifts
Investing in Intentional Hiring and Onboarding Processes
Hire and Onboard Staff Successfully with Membership
New Limited Time Offer!
Advancement-wide memberships get unlimited job postings through our job board: HireEd Careers
Get These Trainings and More with Membership
Fiscal Year Promotion:
Save Up to $1,500 on Membership
Reconnect to learning and reconnect to colleagues. Cornerstones of our programs include:
Intimate, workshop-style events with personalized attention
Needs-driven programs with thoughtfully planned and practical outcomes
Action plans and next steps to use upon returning to campus
Carefully vetted instructors that are also practitioners in the field
Learner-centric programs designed for interaction and collaboration
The small-scale opportunity to truly connect with colleagues in the same position at other institutions
"I will use the tools and techniques learned in this workshop in my day-to-day work as a development director and am confident I will see success as a result."
Transformational Gifts: Attaining the Gift of a Lifetime (Coming Winter 2023)
Inspire and engage your top donors and develop your transformational gift strategy.
Big Ideas Strategy Summit (Coming Winter 2023)
Work with key institutional partners to identify your big ideas and learn how to prepare them for prospective principal and transformational gift donors.
Customize the Topics for Your Division or Institution
Maximize team learning and team cohesion by customizing a workshop to meet your specific needs and objectives.
Great for Teams - Tailored to meet needs of campus
Can be in person, virtual, or blended
Training can stand alone or be used to supplement existing programs
Academic Impressions works with dozens of institutions to customize training based on the unique needs of your division. We take a flexible and collaborative approach to in how we design each workshop.
Customized programs can integrate in-person or virtual workshops, as well as working time with teams, assessments, coaching, and more.
We'll work closely with campus partners to customize the your program based on the unique goals and contexts of your division and its the participants.
Customize and bring one of these programs to your team:
Fundraising Partnerships: A Program for Development Officers and Deans
Writing Workshop for Advancement
Balancing the Art and Science of Discovery Visits
Hear from Your Peers in Higher Education
"Best presentations on development that I've ever heard."
"The instructor was a wealth of knowledge and was able to answer any question — even if the subject matter was sensitive."
"This workshop was a thought-provoking primer on best practices and current thinking about fundraising in a university setting, filled with excellent information and insights on development philosophies and strategies, and real-world recommendations to improve current fundraising initiatives."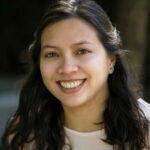 Meghan Paladino
Director of Institutional Partnerships,
Academic Impressions