Higher education today is not dealing with simply one challenge, but a collection of challenges: new technologies, enrollment declines, financial imbalances, increased competition, etc. --and all at the same time. There are no easy answers to these challenges and all of them demand new solutions that need to be developed through experimentation, risk-taking, creativity, and innovative thinking. The capacity to innovate is no longer a differentiator -- it is a survival factor.
Innovation occurs at every level and in every division of the organization: from academic and financial leaders, to faculty and staff. New ideas come from all corners of the institution, so it's imperative that leaders create the conditions for creativity and innovation.
We help innovation thrive on your campus by:
Delivering deep insights into new and emerging trends.
Providing practical and proven strategies to help you create and move new ideas forward.
Establishing clear expectations for innovation and how to provide feedback which supports and grows an innovative culture.
Assisting in understanding, defining, interpreting, and evaluating risk.
Teaching design thinking principles which help organizations bring about culture changes, and deliver impact, and create space for innovation.
Building connections with other innovators, technologies, and creative minds.
Powerful Learning Experiences and Strategies to Boost Creativity and Innovation.
Reach innovators at all levels with resources that are designed to be actionable and to meet learners where they are.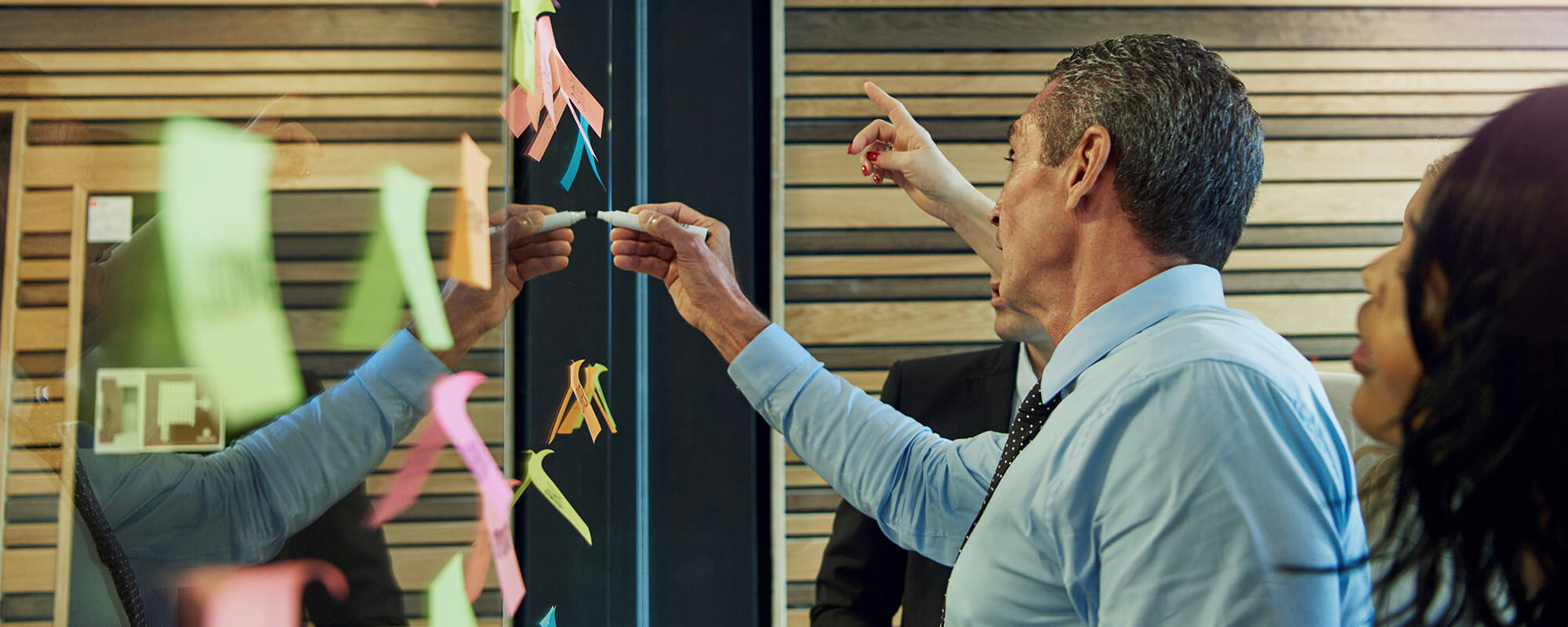 WEBCAST RECORDING
Fail Fast and Fail Forward: How Agile Planning Can Move You Forward During Chaos
Get These Trainings and More with Membership
Fiscal Year Promotion:
Save Up to $1,500 on Membership
What is Membership with Academic Impressions?
Membership with Academic Impressions is the most comprehensive online professional development subscription specifically designed for staff and faculty in higher education. Our resources support leaders, staff, and faculty at all levels with trainings on leadership development, personal development, and job-specific skills.
Join hundreds of member institutions and use this year to make professional development a regular occurrence instead of a once-a-year annual meeting.
What Does Membership Include?
Access to a continuously expanding library of live online trainings, designed to be practical, discussion-based, and highly experiential
Unlimited anytime, anywhere access to on-demand trainings and resources that you can engage with on your own time from the convenience of your workspace
New trainings every week, designed to respond to the latest needs of the higher ed community
$250 discount on multi-week cohort-based bootcamps and in-person conferences
Customize the Topics for Your Division or Institution
Maximize team learning and team cohesion by customizing our supervision development curriculum to meet your specific needs and objectives.
Great for Teams - Tailored to meet needs of campus
Can be in person, virtual, or blended
Training can stand alone or be used to supplement existing programs
Academic Impressions works with dozens of institutions to customize training based on the unique needs of your team. We take a flexible and collaborative approach in how we design each learning experience.
Customized programs can integrate in-person or virtual workshops, working time with teams, assessments, coaching, and more.
We'll work closely with campus partners to customize the program based on the unique goals and context of your team and the participants.
Customize and bring a workshop on one of these topics to your team:
Unlocking Potential: a Curiosity-Driven Approach to Agile Leadership
Nurturing Curiosity: Embracing Agile Leadership for Growth
Innovative Mindset: Cultivating Curiosity for Agile Leadership
Tell Us Your Story: Call for Submissions
Academic Impressions is seeking subject matter experts to present, write, or otherwise contribute to our body of training and resources that promote, enable, and foster innovation in higher ed.
If you, one of your peers or direct reports, and/or your division have:
An effective practice or strategy
A new or different approach to traditional ways of operating
A model program or initiative
Insight into an emerging area of higher ed
A unique skill set or area of expertise
We want to hear from you!
Why submit?
Flexible parameters. Your submission does not have to be a time-tested initiative with empirically sound results. We are equally interested in new approaches and emergent practices that show promise.
You'll hear from us. We are committed to following up with each person who sends in a submission.
You'll gain exposure to what your peers are doing. We are committed to sharing the results of these submissions back out with the higher ed community through trainings, articles, and reports.