A Collaborative Approach to Advancing Your Diversity and Inclusion Training Initiatives
July 13 - 14, 2020 | Eastern Time
Learn how to strategically respond to growing diversity and inclusion training demands for your campus.
Overview
Diversity and Inclusion professionals often lead the charge to develop comprehensive diversity training initiatives. Since most campuses have transitioned to remote or e-learning environments, now is the time for professionals to convene and share ideas, best practices, and strategies to prioritize these efforts and execute a thoughtful strategy once classes are back in session, whether remote or in-person. Now more than ever, it is essential to collaborate with different departments across campus to determine what training opportunities are most needed. A network of partners from all areas, from athletics to residence life, student life to faculty, and many more must work together to develop and improve strategies to effectively deliver diversity and inclusion training to staff, faculty, and students.
This workshop-style training is designed to help you overcome the most challenging barriers you face in organizing and managing diversity and inclusion training initiatives. We'll also provide planning time for you to develop your own strategies and action plans for training implementation. Our expert instructors will address:
Training components for departmental collaboration efforts — how to customize training needs based on campus collaborators' input
Diversity training gaps — how to strategically identify and address knowledge gaps
Engaging faculty and staff — how to extend your sphere of influence across campus to optimize diversity and inclusion training
Responding to real-time issues — how to recognize and address current threats with appropriate training opportunities
Measuring the effectiveness of diversity and inclusion training initiatives — how to prioritize assessment and strategically incorporate it into specific training programs
This unique learning opportunity will give you the focused time and space you need to develop your strategies for more intentional diversity and inclusion initiatives within your own institutional context. Our practical, focused, and experienced instructors will offer support and insights throughout this workshop-style training in order to provide you with best practices and actionable takeaways.
Post-Conference Workshop: Creating Inclusive Spaces on Campus
Join us for this post-conference workshop and learn about other tangible and creative solutions for improving campus climate beyond facilitating diversity and inclusion training for your campus. Committee involvement, cultural competence training for faculty, annual diversity symposiums, partnerships with local institutions, and creation of inclusive space messaging for your campus are just some of the ways in which campus leaders can develop high-performing and highly inclusive practices on their campus.
Who Should Attend
Mid- to upper-level leaders who are charged with developing campus-wide diversity training initiatives will find this program valuable. Campus leaders who may not have the official title or responsibility to advance diversity training initiatives but wish to collaborate with those who are in charge of these efforts may also find this conference beneficial.
Limited Attendance
In order to ensure a high-quality learning experience, we have intentionally designed this Virtual Conference to have a limited number of total attendees. To ensure access from both paying participants and also from those who have an All-Inclusive membership, when the membership cap is reached, only paying participants can register after that point (while spaces are still available). If you have questions about whether this program is right for you, please contact us.
As the coronavirus pandemic unfolds nationally, it is so important to keep connecting and networking with your peers - at a "social distance" - and to keep learning and developing as higher-ed leaders and professionals. Don't let social distancing and quarantines prevent you from setting aside time for professional development. Everything is changing so fast; more than ever, we need to be pooling our resources and knowledge and finding the best ways to develop our capacity, connect and share with each other, and move forward during a challenging time.
The Academic Impressions Virtual Conference Experience
Our virtual conferences go far beyond just replicating PowerPoint presentations online: these new programs are intentionally designed to give you the kind of robust and dynamic learning experience you've come to expect from Academic Impressions. As higher education strives to adapt rapidly to the shifting crisis, connecting with your peers who are experiencing similar challenges can be the best use of your professional development time.
What you will get:
A dynamic, interactive, and high-touch virtual learning experience designed to engage and set you up for growth
Seamless online face-time, networking, group work, and Q&A opportunities from the comfort of your own workspace
Practical takeaways and hands-on knowledge
Unlimited access to all recorded online sessions
Access to an online conference hub — one-stop shop for presentation materials, attendee introductions, worksheets, supplemental reading, videos, and other resources
See What Our Attendees are Saying
"At first, I was skeptical that a virtual conference was capable of being both engaging and informational - but Academic Impressions has mastered it! The 3-day online event was structured in a creative way that all participants had multiple opportunities to interact with each other and the presenters. No one's questions went unheard or unanswered. Thank you for this great experience, it has changed my view of virtual conferences and I look forward to attending more in the future."
- Desiree Ford, Digital Communications Manager, Binghamton University
"The virtual conference has been amazing. The presenters have all been great and the information they've provided is going to help us better use our social media. Even though this conference had to be virtualized due to COVID-19, the online format has been set up in a way that we can all collaborate and share ideas. I'm very eager to take what I've learned back to campus and start implementing new ideas."
- Chris Forde, Coordinator of Marketing & Public Information, Lincoln Trail College
Day One | July 13, 2020 (Eastern Time)
Aligning Your Diversity Training Efforts with Your Institution's Culture
We will showcase two campuses who successfully offer intentional diversity and inclusion training programs while monitoring their institutional climate, culture and context. Throughout these lessons, you will have the opportunity to analyze your own campus culture so that you can align your diversity training efforts with your institutional goals in mind.
Tech Check and Meet & Greet
11:30 - 12:00 p.m.
---
Conference Welcome and Opening Remarks
12:00 - 12:15 p.m.
---
Understanding Your Current Campus Landscape
12:15 - 1:00 p.m.
Our faculty will showcase their institution's campus-wide diversity training efforts and how they came to understand their campus culture to prioritize their diversity training and education efforts. They will also highlight how they keep a pulse on their current campus climate in order to effectively pivot training efforts in times of need.
SHARE WITH US! Take a moment to reflect on your current campus climate then be prepared to share a current training effort that you are most proud of and why. If time allows, we will ask you to also share your next training idea that is important to you and your campus.
---
Applying the Multicultural Organizational Development Model to Your Campus
1:00 - 2:00 p.m.
Our faculty will provide an overview of and introduce you to the MOD Model that will help you assess and analyze where your organization fits within one of the six stages of the model. Once you can align your organization to these stages, you will be able to more effectively identify and design your diversity training goals.
ACTIVITY! We will create an opportunity for you to identify the stage where you believe your campus fits within the MOD Model. Based on the stage, you will have the opportunity to create preliminary diversity training ideas for your campus.
---
30-Min Break
2:00 - 2:30 p.m.
---
Core Training Components
2:30 - 3:30 p.m.
In this session, you will learn the value of aligning your institutional goals and values to your diversity training initiatives. You will understand how Colorado State University worked strategically to align institutional goals to their core training components and meaningfully involved faculty and staff.
REFLECTION AND CHAT! How do you currently determine and prioritize your diversity training programs? Why do these matter the most and are they aligned with your institution's strategic plan? We will hear your examples of core training components and help you re-align them to meet the needs of your campus community.
---
15-Min Break
3:30 - 3:45 p.m.
---
Engaging Faculty and Staff in Other Departments
3:45 - 4:30 p.m.
Since faculty and staff rely on collaborating with diversity and inclusion professionals to offer training for their own specific needs, you will learn meaningful strategies to increase faculty and staff investment.
ACTIVITY! Bring a list of faculty and staff, not affiliated with your department, who consistently support your diversity training efforts. Through this exercise, we will collectively share examples of how to involve faculty and staff invested in promoting these efforts with you.
---
Final Q&A / Virtual Reception
4:30 – 5:15 p.m.
This informal reception is your chance to decompress and expand your network of connections. Our programs are intentionally designed for smaller groups, so this is a great time to catch-up with attendees and speakers whom you may not have connected with yet.
---
Day Two | July 14, 2020 (Eastern Time)
Assessment Best Practices and Campus Accountability
You will learn how to incorporate timely and responsive diversity training efforts when a serious campus incident arises. You will also learn training program assessment strategies and discuss how to hold yourself and your campus accountable for leading your diversity training programs and initiatives.
Tech Check and Meet & Greet
11:30 - 12:00 p.m.
---
Refresh and Reset
12:00 - 12:15 p.m.
SHARE WITH US! What new lesson did you learn yesterday that you feel hopeful about applying to your campus diversity training efforts?
---
Training Efforts in Response to Real-Time Campus Issues
12:15 - 1:15 p.m.
We'll use this time to identify, review, and discuss real-time challenges and threats that our campuses are facing related to diversity and inclusion. Bias-motivated incidents, student protests, or controversial speakers are becoming more commonplace — campus communities look to their leaders for measured, fair, and non-controversial responses.
REFLECTION AND CHAT! Think about a difficult incident that your campus recently faced and reflect on the specific training efforts in response to this matter. What worked well? What could be improved in the future?
---
Promising Assessment Practices
1:15 - 1:45 p.m.
You will be introduced to a four-step cycle for facilitating and assessing your diversity training programs. You will have the opportunity to practice writing a learning outcome after identifying your audience, learning format, and assessment tool during this session.
---
15-Min Break
1:30 - 2:00 p.m.
---
Self & Campus Accountability
2:00 - 2:30 p.m.
CHATROOM ACTIVITY! In this closing activity, you will have the opportunity to share how you plan to ensure accountability for yourself and for your campus.
---
Final Q&A and Closing Remarks
2:30 - 2:45 p.m.
---
Short Break for Post-Conference Attendees
2:45 - 3:00 p.m.
---
Post-Conference Workshop: Creating Inclusive Spaces
3:00 - 4:30 p.m. *15-Min short break at 3:45-4:00 p.m.
In this interactive post-conference workshop, you will get to explore how to create and sustain inclusive spaces across your campus community beyond traditional diversity training programs. Ideas such as committee involvement, cultural competence training for faculty, annual diversity symposiums, partnerships with local institutions, and creation of inclusive space messaging for your campus are just some of the topics that we'll explore and discuss.
ACTIVITY! You will have the opportunity to assess and analyze at least one area on your campus that can be improved to be more inclusive and inviting to students, faculty, or staff.
---
Final Q&A and Wrap-Up
4:30 - 4:45 p.m.
Mary Ontiveros
Colorado State University
As Vice President for Diversity, Mary's duties include leading diversity planning, assessment, evaluation, accountability, and developing strategic alliances and partnerships. She coordinates activities among on-campus units, commissions, committees, and task forces as well as represents the University through networking and collaboration with outside communities, schools, and organizations.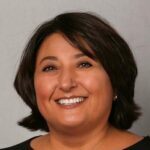 Katrina Rodriguez, Ph.D.
Vice President of Student Affairs, University of Northern Colorado
Dr. Katrina Rodriguez leads the climate, inclusion, equity, and community building initiatives at the University of Northern Colorado. Katrina partners with students, staff, and faculty to identify and implement strategic initiatives to build and support a healthy and inclusive university community. In the Division of Campus Community and Climate, she has the privilege of providing leadership to the Office of Equity and Inclusion, Office of Institutional Equity and Compliance, Housing and Residential Education, Dining Services, and the Campus Recreation Center.
Can't attend the virtual conference? Buy the binder
All presentation resources
Questions About the Event?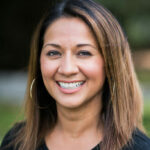 Rabia Khan Harvey
Senior Program Manager, Academic Impressions
*There are limited spots available for All-Inclusive Members to register for Virtual Conferences for free in 2020. Each virtual conference has a registration cap in order to ensure a high-quality learning experience, personalized attention, networking and interactivity. If the cap has been met, All-Inclusive Members can register with a $250 discount if space is available.
Please note the member discount is not applicable on conference binders or success coaching.