Join other Chiefs of Staff to grow your skillset, support network, and influence on campus.
The Chief of Staff role is a relatively new and evolving entity on college campuses. The role is often vaguely defined and consequently, locating resources and support systems to be successful in your position can be a challenge.
Join us for this free recorded discussion as we explore tactics and resources to help grow your skillset, create a support system, and utilize your unique position to advocate for change. This discussion was led by Max Allen from Clemson University and Brittany Williams-Goldstein from Ramapo College, two accomplished Chiefs of Staff who shared what they have learned from their experiences.
Who Should Attend
If you are a current or aspiring Chief of Staff or you are in a similar role of support for a President, Chancellor, Provost, or other leadership position charged with implementing initiatives across constituents, you will benefit from this recorded discussion.
Agenda
During the recorded webcast, you will hear ideas, experiences, and challenges within the following topic areas:
1. Identifying and Building Critical Competencies as Chief of Staff
In this first section, we will hear from our two experts on how they built their skillsets and how they continue to hone critical competencies in their roles.
2. How the Chief of Staff Role Is Evolving
The Chief of Staff role is evolving not only in terms of responsibility but also in who they are called on to support. Whether you support the President/Chancellor or other leaders such as Provosts, your job will be greatly defined by the needs of your supervisor and your institution. In this portion of the webcast, we will talk about how the role is evolving while inviting your perspectives from where you sit at your institution.
3. Creating Your Support System
Being a Chief of Staff is a unique position on campus. While your role may be invigorating and dynamic, it may also feel very isolating. Having a support system of those in similar roles is paramount as you make quick decisions, meet the needs of numerous stakeholders, and maintain your personal health as you do so. During this section, you will build a list of resources for creating a support system.
4. Making the Most of Your Role
The agility and objectivity of the Chief of Staff role puts you in a unique position to enable change on your campus. In this final section, we will discuss ways you can be the catalyst for new initiatives to serve the needs of various groups.
Related Trainings
Browse our upcoming training calendar specifically designed for Chiefs of Staff, or become a member to get instant access to them.
Register for this Free Recording

To sign up for this session, please submit your details and sign up for future updates from Academic Impressions.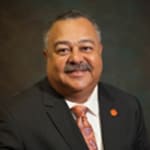 Max Allen
Vice President and Chief of Staff, Clemson University
Since his arrival at Clemson University in June 2015, Max Allen has helped strengthen the overall national reputation and awareness of the Clemson brand. He serves as the chief advisor to President Clements and is the primary liaison with the vice presidents and other direct reports to the president. Under his leadership, he has helped design and implement the Clemson Forward strategic plan, coordinated a strategic reorganization of the campus diversity efforts, served as the primary liaison with key community leaders and partners, served as a member of the university's crisis decision team, and helped with the successful completion of the $1 billion "Will to Lead" capital campaign.
Prior to Clemson, Allen served as the chief of staff at the University of North Carolina Wilmington and the executive assistant to the president and director of university relations at Georgia College & State University in Milledgeville, GA. A retired Navy Lieutenant Commander, Allen has had many successful years of challenging assignments as a Navy public affairs officer.
Allen holds a bachelor's degree from Jacksonville University in Florida and is a graduate of the Naval War College in Newport, Rhode Island, and the Leadership Georgia Class of 2000. Previous leadership service includes: Past President of the 100 Black Men of Coastal North Carolina and Past Chair of the National Association of Presidential Assistants in Higher Education. He is a member of Sigma Pi Phi (Delta Beta) fraternity. Allen serves on the Greenville, South Carolina Chamber of Commerce Board of Directors, the Clemson Chamber of Commerce Board of Directors, the Alliance Pickens Board, the UpState Alliance Board, and the BB&T Local Advisory Board in Greenville, SC.
Instructors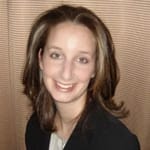 Brittany Williams-Goldstein, Ed.D.
Chief of Staff & Board Liaison, Ramapo College

Dr. Williams-Goldstein serves as the President's primary liaison to the Senior Cabinet and the Board of Trustees. She is responsible for the strategic development, implementation, and coordination of Cabinet and Board activities as well as the coordination of the Office of the President. She chairs the Space Management and Allocation Committee and also leads the College's Administrative Assessment Committee. During her tenure at Ramapo, she has served as a member of the Campus Facilities Master Plan Steering Committee, Accreditation Steering Committee, Position Review Committee, and two Strategic Planning Task Forces.
Dr. Williams-Goldstein began her professional career as a journalist and later transitioned into higher education as an instructor of Spanish and English as a Second Language. She has also fulfilled roles as Designated School Official, chief human resources officer, and executive assistant to the president. She has presented nationally on board of trustees development and was awarded the Professional Board Staff Member Award (Northeast) by the Association of Community College Trustees.
She earned her Ed.D. in Educational Leadership with a focus on Public Policy from Rowan University, her M.S.Ed. in Higher Education Management from the University of Pennsylvania, and her B.A. in Communications/Journalism from William Paterson University. She is a graduate of the Chair Academy for Leadership, is certified in Affirmative Action Complaint Processing, and is a trained Title IX investigator. She is a member of the Public Relations Society of America and the Board Professionals Network of the Association of Governing Boards.
Questions about membership?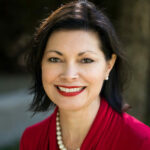 Elizabeth Hubbell
Senior Program Manager, Academic Impressions