What can you apply from the non-profit world to improve your own fundraising strategies?
Non-profit organizations outside of higher ed are typically seen as lean, cross-functional, and adaptive. As such, they have many creative ideas for proposals, events, and volunteers that gift officers can use to grow their own fundraising abilities and success. Join us to learn how higher ed can better compete philanthropically.
Who Should Attend
Front-line fundraisers in major gifts will benefit by learning creative approaches to their work. Leadership will benefit by learning how to implement cultural shifts that make their shop more competitive.
Note: The focus of this webcast will be for leadership and major gifts—we will not focus on annual giving or general communications.
A Cultural Adjustment

Lean
Cross-functional
Adaptive

Donor Engagement and Cultivation

Mission-focused proposals
Creative proposal examples
Creative engagement and event ideas

Non-profit Tips for Using and Engaging Volunteers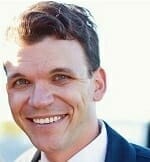 Matt Mullen
Director, Parent Giving & Programs
Mullen begins his 7th year at Colby College this fall, overseeing 50% growth in the college's overall annual fund for parents, led by a leadership giving level parent committee that achieved $1M+ in annual support over his last two years. Between his two tenures at Colby, Matt worked at the Natural Resources Council of Maine, the state's largest environmental advocacy organization as Associate Director of Philanthropy, where he led major gift efforts and helped NRCM exceed its revenue goals by more than 15% in his two fiscal years.
Questions About the Event?
David Boggs
Associate Program Manager, Academic Impressions