Strategically increase engagement and giving with your advancement events.
Overview
Learn strategies for creating intentional events that increase engagement for your alumni and donors. Events lacking strategy, or performed solely out of tradition, can simply drain resources.
Join us to develop a cohesive strategy for your alumni and donor events, including a framework for vetting future events, performing proper follow-up with attendees, and ensuring that one of your largest budget items is working towards your goals. As most shops have transitioned to online offerings in the current environment, we will cover ideas for continuing to offer intentional, impactful events while successfully pivoting to virtual platforms.
Note: This conference will not cover event planning basics but will instead focus on higher-level strategy.
Leave with an Action Plan
After walking through critical development and execution strategy, you will have working time to tackle one of your own events. You will leave this working session with an action plan for improving this event and have the opportunity to receive feedback from our experts and your peers.
Who Should Attend
Advancement, alumni relations, and institution-wide professionals who produce or help develop events for alumni relations and/or advancement shops will benefit from this conference.
Limited Attendance
In order to ensure a high-quality learning experience, we have intentionally designed this Virtual Conference to have a limited number of total attendees. To ensure access from both paying participants and also from those who have an All-Inclusive membership, when the membership cap is reached, only paying participants can register after that point (while spaces are still available). If you have questions about whether this program is right for you, please contact us.
As the coronavirus pandemic unfolds nationally, it is so important to keep connecting and networking with your peers - at a "social distance" - and to keep learning and developing as higher-ed leaders and professionals. Don't let social distancing and quarantines prevent you from setting aside time for professional development. Everything is changing so fast; more than ever, we need to be pooling our resources and knowledge and finding the best ways to develop our capacity, connect and share with each other, and move forward during a challenging time.
The Academic Impressions Virtual Conference Experience
Our virtual conferences go far beyond just replicating PowerPoint presentations online: these new programs are intentionally designed to give you the kind of robust and dynamic learning experience you've come to expect from Academic Impressions. As higher education strives to adapt rapidly to the shifting crisis, connecting with your peers who are experiencing similar challenges can be the best use of your professional development time.
What you will get:
A dynamic, interactive, and high-touch virtual learning experience designed to engage and set you up for growth
Seamless online face-time, networking, group work, and Q&A opportunities from the comfort of your own workspace
Practical takeaways and hands-on knowledge
Unlimited access to all recorded online sessions
Access to an online conference hub — one-stop shop for presentation materials, attendee introductions, worksheets, supplemental reading, videos, and other resources
See What Our Attendees are Saying
"At first, I was skeptical that a virtual conference was capable of being both engaging and informational - but Academic Impressions has mastered it! The 3-day online event was structured in a creative way that all participants had multiple opportunities to interact with each other and the presenters. No one's questions went unheard or unanswered. Thank you for this great experience, it has changed my view of virtual conferences and I look forward to attending more in the future."
- Desiree Ford, Digital Communications Manager, Binghamton University
"The virtual conference has been amazing. The presenters have all been great and the information they've provided is going to help us better use our social media. Even though this conference had to be virtualized due to COVID-19, the online format has been set up in a way that we can all collaborate and share ideas. I'm very eager to take what I've learned back to campus and start implementing new ideas."
- Chris Forde, Coordinator of Marketing & Public Information, Lincoln Trail College
Day One
All Times Eastern
Technology Check and Sign-In
11:00 - 11:15 a.m.
---
Conference Opening and Introductions
11:15 a.m. - 12:00 p.m.
ROUND ROBIN!  Share via webcam with your colleagues your thoughts on the following:
1) Your name, institution, and role.
2) How the COVID-19 crisis has impacted the ways you are thinking about your advancement events.
---
The Current State of Advancement and Alumni Events
12:00 - 12:45 p.m.
We will take a look at the current state of events in advancement and alumni relations. What is working well as you have pivoted from in-person events? What enhancements are still needed? We will examine how to you evaluate your current events and programming to understand how to adjust course as needed and maximize the virtual environment.
---
Break
12:45 – 1:00 p.m.
---
Developing Event Purpose and Strategy
1:00 - 2:00 p.m.
While the transition from in-person events has created many challenges, it is especially important to understand each event's purpose and develop a thoughtful strategy to execute that purpose. Even though this likely means moving away from long-standing events, you need to take a step back to understand how these events fit into your shop's overall goals. We will introduce a framework that you can apply to each of your events to ensure they are leading you down a productive path. We will also offer tips for collaborating with development colleagues to enhance event strategy.
---
Event Follow-Up and Metrics
2:00 – 2:30 p.m.
How you follow-up with attendees after events can largely determine how productive an event was. What does this type of intentional follow-up look like? In addition, how do you know if an event was successful? We will walk you through developing metrics to successfully debrief each event, as well as how to do so annually in a comprehensive way.
---
Break
2:30 – 2:45 p.m.
---
Utilizing Social Media to Support Communicating Your Story
2:45 – 3:30 p.m.
What messages feel most effective via social media, and how can you leverage social media to support your efforts and expand your reach with donors? We will explore the importance of utilizing social media to help communicate your story to alumni and donors, including understanding your audience and your institution's message.
---
Day one Q & A
3:30 - 3:45 p.m.
---
OPTIONAL: Ask an Instructor / Virtual Networking
3:45 – 4:15 p.m.
Share resources informally with fellow attendees and get access to 1:1 time with conference instructors.
---
Day Two
All Times Eastern
Technology Check and Sign-In
11:00 - 11:15 a.m.
---
Rethinking Common Annual Events
11:15 a.m. – 12:15 p.m.
Now that you have a better understanding of how to assess current events and programming, the next few sessions will dive into examples and discussion in greater detail. This discussion will include ongoing alumni programming (including alumni career programs), translating campus traditions to off-campus environments, graduation, homecoming, reunion, awards, and more in a virtual space.
---
Maximizing Your Event Communications*
12:15 - 1:15 p.m.
In this workshop conversation, you will learn the strategies and best practices you need to elevate and revamp your event communications plan and pieces. We will cover possible avenues for event follow-up communication as well as non-email methods for effectively engaging alumni, such as social media and direct mail. You will leave with an event communications plan template to put to use in your work.
*If you registered for the post-conference workshop originally slated for the Atlanta, GA conference, this session in the online event replaces it.
---
Break
1:15 - 1:30 p.m.
---
Working Session: Putting your Learning to Action and Strategizing for Your Event
1:30 – 2:00 p.m.
With a sense of which events you would like to add to your calendar, this working session will help you translate the event framework for one of your upcoming virtual events, noting action steps for developing partnerships and transforming events that are no longer serving your goals and objectives. You will have the opportunity to work with faculty, talk through your plans, and receive feedback from your peers.
---
Final Q & A
2:00 - 2:15 p.m.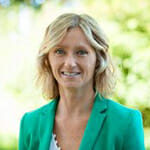 Sarah Burkhart
Executive Director of the Alumni Association, Marquette University
Sarah oversees the Marquette University Alumni Association National Board of Directors and assists in alumni communication efforts on behalf of the university.  Most recently, Sarah led the launch of Beyond MU virtual life-long learning programing to engage alumni, parents, and friends.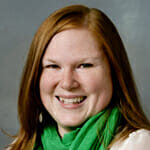 Taylor Schult
Senior Director of Annual Giving, Marquette University
Taylor oversees direct marketing of annual giving opportunities and digital strategy, as well as phonathon, reunion, young alumni, and student giving programs. Taylor also collaborates closely with colleagues in alumni and parent engagement to ensure strategic fundraising opportunities are infused within programming.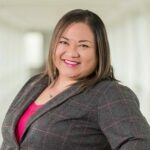 Janzell Tutor, MPA
Director of Alumni Relations and Development, University of Utah - College of Nursing
Janzell's long career at the University of Utah started with ten years in student affairs before she started managing the College of Nursing's alumni relations over five years ago. Through these years, Janzell has directed the launch of a renewed Alumni Weekend, including a Half Century Society; Distinguished and Young Alumni Awards; and an annual spring gala, Honors for Nursing.
Questions About the Event?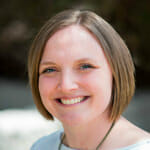 Brittany Iwaszkiw
Program Manager, Academic Impressions