Apply advocacy sanctioning to your student conduct practice.
Learn how to use advocacy sanctioning to find conduct sanctions that are both effective and customized to your students' needs. Not only can these sanctions produce a higher level of learning among students, but they can also lower recidivism. During this training you will explore ways to apply advocacy sanctioning methods to your student conduct practice.
Defining "Advocacy Sanctioning"
Advocacy sanctioning is not strictly punitive; it responds to the developmental needs of the student, including academic, financial, emotional well-being, and identity. This methodology of sanctioning helps students form lasting connections with resources on campus including their conduct officer in order to increase retention, lower recidivism, and encourage success. Sanctions are structured to include follow-up, reflection, goal-setting, as well as required meetings, activities, or involvement on campus. Advocacy sanctions can be paired with punitive sanctions, such as warnings or probation, or be included in an agreement to return to campus after a suspension.
Who Should Attend
Dean of students
Residence life staff
Conduct officers
Health promotion/wellness staff
Community service program staff
Impressions learning experience. If the program you purchased fails to meet your expectations, please contact us within 30 days and let us know. We'll credit the full amount you paid toward another AI program that may better fit your needs.
Tuesday, August 1, 2017 | 1:00 - 2:00 p.m. EDT
What is Advocacy Sanctioning
Utilization of faculty/staff for advocacy and advisory programs
Methods to apply advocacy sanctioning

Formalized tools
Rubrics
Low-cost alternatives to traditional sanctioning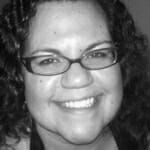 Amanda Mesirow
Coordinator, Code of Conduct
Moraine Valley Community College
Amanda Mesirow serves as the Coordinator, Code of Conduct and as a Title IX Investigator at Moraine Valley Community College in Palos Hills, Illinois. She earned her MS in Counseling and Educational Psychology from Kansas State University, and worked in residence life for over 10 years. During that time, she has served on multiple behavior intervention teams, Title IX/sexual misconduct committees, and regional professional committees. Mesirow has presented and published numerous times; most often on topics of social justice and inclusiveness, campus threat assessment and safety, and crisis management. She has completed certifications and trainings for FEMA and violent incident defense/survival training for active shooters and campus crisis management. In her current role, Mesirow develops and provides training through her office on responding to students of concern, safety protocols for faculty, staff, and students, as well as collaborating with those same groups on creating a safe campus community. Mesirow worked on large public, small private and religiously affiliated campuses before assuming her position at Moraine Valley. She also is an active member of the Association for Student Conduct Administration (ASCA).

$525 through July 25
$700
Live Webcast Registration + Digital Recording
Access to the live webcast: Invite your team!
Links to all presentation materials and resources
Permanent digital recording of the live webcast
$350
$425
Webcast registration
Presentation materials and resources
Access to webcast recording for 60 days (available 10 days after webcast)
$350
Presentation materials and resources
Permanent digital recording link delivered 10 days after webcast
Questions About the Event?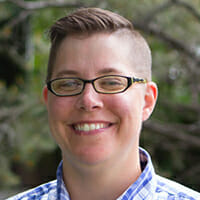 Mickey Fitch
Program Manager, Academic Impressions