Align the day-to-day operations of your student affairs department with the goals of your institutional strategic plan.
Learn how you can better align your student affairs department's mission, vision, and priorities with your institution's overall strategic plan. This webcast will show you how to update the way your department works to advance the goals of your institution as a whole. We will focus on analyzing your:
Current operations
Positions
Organizational structure
Budget
Workflow and tools
Who Should Attend
This strategic-level webcast will be most beneficial for student affairs leaders and directors. Our speakers are both leaders in student affairs and you will gain from their lessons learned.
Wednesday, August 2, 2017
1:00 - 2:00 p.m. EDT
Steps to Changing Your Day-to-Day Operations

Assessing Your Current Operations
Alignment of Tasks with Strategic Priorities and Institutional Learning Outcomes
Rethinking Your Day-to-Day Operations
Analyzing Your Positions and Organizational Structure
Analyzing Your Budget
Analyzing Your Workflow and Tools

Ensuring Continuous Quality Improvement and Alignment With the Strategic Plan
Tracking and Articulating your Department's Progress (reports and assessment go here)

Check-ups and Recalibrating When Needed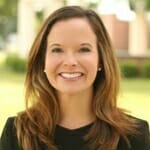 Dr. Ashley Buchman
Vice Chancellor for Student Affairs
Arkansas State University-Newport
Dr. Buchman is a member of the Higher Learning Commission's Peer Corps. She serves on the ASU-Newport Higher Learning Commission's Assessment Academy Team and as co-chair for Criterion Four. This experience has allowed her to work across functional boundaries of the institution to create a culture of assessment and planning that is aligned with institutional strategic priorities. These involvements allow her to have a greater insight into the importance of integrated planning and its impact on institutional success.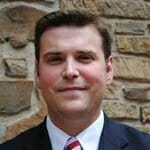 Dr. Brad Patterson
State Lead - Arkansas
ACT
Dr. Brad Patterson is currently State Lead-Arkansas for ACT. He was previously the Vice Provost for Student Affairs and Dean of Students at the University of Arkansas at Little Rock and is a current member of the Higher Learning Commission's Peer Corps. Dr. Patterson also served as an Assistant Vice Chancellor for Research, Evaluation, and Assessment, where he was responsible for strategic planning, program evaluation, and division and co-curricular assessment. It was in this position that he developed a comprehensive strategic planning process for the Division of Student Affairs that included annual assessment design and reporting. Dr. Patterson has presented and led strategic planning initiatives at the institutional, regional, and national level for curricular and co-curricular audiences.

$525 through July 26
$700
Live Webcast Registration + Digital Recording
Access to the live webcast: Invite your team!
Links to all presentation materials and resources
Permanent digital recording of the live webcast
$350
$425
Webcast registration
Presentation materials and resources
Access to webcast recording for 60 days (available 10 days after webcast)
$350
Presentation materials and resources
Permanent digital recording link delivered 10 days after webcast
Questions About the Event?
Elizabeth Ross Hubbell
Program Manager, Academic Impressions