Develop a sustainable strategy to facilitate your anti-racist initiatives for your campus.
Overview
In response to the killing of George Floyd last summer, hundreds of institutions around the country declared themselves publicly to be anti-racist, anti-oppressive organizations. This kind of announcement necessitates a strong subsequent commitment to action: diversity and inclusion officers, in partnership with other campus leaders, have since been hard at work putting initiatives in place to address what are often deeply-rooted racist policies, procedures, and practices on their campuses. But, even amid the anti-racist task forces, disaggregation of campus data to assess baseline climate, and listening sessions with students and faculty that are underway, many institutions are still in the very beginning stages of this work. It is imperative for you, as a diversity & inclusion leader, to ensure that your campus' anti-racist initiatives truly become a movement, rather than just a moment.
This virtual conference has been specifically designed to help those leading anti-racist initiatives in higher education ensure that they have substance and longevity. This event is a must if you work at an institution that is newly committed to anti-oppressive or anti-racism work and want to ensure these efforts are sustainable over time.
Who Should Attend
Campus leaders and members of Anti-Racist Task Forces or Committees who are leading or championing anti-racist or anti-oppressive initiatives on their campuses will benefit most from attending this virtual conference. Leaders such as Presidents, Vice-Presidents, Chief Diversity Officers, and Provosts are also strongly encouraged to attend.
Limited Attendance
In order to ensure a high-quality learning experience, we have intentionally designed this Virtual Training to have a limited number of total attendees. To ensure access from both paying participants and also from those who have an All-Inclusive membership, when the membership cap is reached, only paying participants can register after that point (while spaces are still available). If you have questions about whether this program is right for you, please contact us.
The Academic Impressions Online Learning Experience
Intentionally Designed
Online Learning
Our virtual trainings go far beyond just replicating PowerPoint presentations online: these experiences are intentionally designed to give you the kind of robust and dynamic learning experience you've come to expect from Academic Impressions. These trainings provide you with an active learning environment and an online space where you can explore ideas, get inspired by what your peers are doing, and understand the range of possibilities around a certain topic. You will leave these sessions with practical solutions that you can take back to your team or task force.
What you will get:
A dynamic, interactive, and high-touch virtual learning experience designed to engage and set you up for growth
Seamless online face-time, networking, group work, and Q&A opportunities from the comfort of your own workspace
Practical takeaways and hands-on knowledge
Guidance from vetted subject matter experts
Unlimited access to all recorded online sessions
See What Our Attendees are Saying
"The virtual design of this conference coupled with the amazing work of our program manager promoted a high level of engagement and sense of community among attendees. The speakers were knowledgeable and enthusiastic to share their experiences. It was a refreshing shift from long days of traditional meetings on Zoom!"
"This is the first time I've ever attended a virtual conference, and to be honest, I had low expectations. Well, I was wrong. I am very impressed with the platform used and the quality of the content shared. Oftentimes, these conferences only talk about ideas and what could work, but at this event, actual pathways and practical next steps were shared. Academic Impressions did a great job featuring quality speakers who were willing to share what they know."
"Although the workshop was online, it felt as if the presenters were right there with us. All presenters were knowledgeable and really related the content to real work experiences. They were so willing to answer questions and offer assistance—I learned so much that I can apply."
"Many conferences leave you with learning but not always sure how to turn that into action for your organization. There were actionable tips shared throughout the two days and tools provided to help move the learning into action. I am always impressed with Academic Impressions conferences and this virtual one did not disappoint."
"At first, I was skeptical that a virtual conference was capable of being both engaging and informational - but Academic Impressions has mastered it! The 3-day online event was structured in a creative way that all participants had multiple opportunities to interact with each other and the presenters. No one's questions went unheard or unanswered. Thank you for this great experience, it has changed my view of virtual conferences and I look forward to attending more in the future."
- Desiree Ford, Digital Communications Manager, Binghamton University
"The virtual conference has been amazing. The presenters have all been great and the information they've provided is going to help us better use our social media. Even though this conference had to be virtualized due to COVID-19, the online format has been set up in a way that we can all collaborate and share ideas. I'm very eager to take what I've learned back to campus and start implementing new ideas."
- Chris Forde, Coordinator of Marketing & Public Information, Lincoln Trail College
Wednesday, May 26, 2021
All Times Eastern
Welcome and Introductions
10:00 – 10:30 a.m.
---
Establishing Your Baseline  
10:30 – 11:30 a.m.
Now that your institution has publicly declared itself to be anti-racist, how do you determine where to start? How are you defining "anti-racism" at your institution—what does that mean for your campus? Our faculty will share their own experiences with determining a starting point and enumerate important considerations you must discuss up front with members of the broader campus community. You will pinpoint best practices for establishing a baseline that works best for your own unique context, including how to define the scope and scale of your efforts.
---
Break
11:30 – 11:45 a.m.
---
Anticipating Challenges & Gauging Readiness
11:45 a.m. – 12:45 p.m.  
A critical first step in advancing your anti-racist initiatives is being able to anticipate the challenges you might face and questions you will need to grapple with based on your institution's unique characteristics (e.g. geographic location, religious affiliation, political leanings, student body demographics, history, mission, size, funding, etc.). Additionally, being able to assess your institution's relative level of readiness is a critical factor in determining where and how to meet the needs of faculty, staff, and students as it relates to training. This session is designed to help you anticipate challenges that might be in store at your own campus while developing strategies to overcome them and mitigate resistance.
---
Break
12:45 – 1:15 p.m.
---
Attendee Share Out
1:15 – 1:20 p.m.
In the spirit of best-practice sharing, you will have an opportunity to exchange ideas around the topics, formats, and approaches that have worked best for your respective campus communities when it comes specifically to training and ongoing development efforts. We will capture notes from the discussion and share these ideas with you following the conference.
---
Identifying Training & Professional Development Needs
1:20 – 2:15 p.m.
Training is a critical foundational component of any institutional commitment to anti-racism. Some members of your institution may not understand what "anti-racism" means or the responsibility they bear to address it as individuals and as members of the community and larger society. Our expert faculty will discuss how they went about identifying training and professional development needs for their faculty, staff, and students, including how to conduct a needs assessment, how to prioritize and organize workshops and topics based on training needs, and how they are resourcing these efforts given limited staff and financial resources.
---
Break
2:15 – 2:30 p.m.
---
Faculty Led Anti-Racist Initiatives
2:30 – 3:30 p.m.
Faculty are a critical part of effecting change and making meaningful progress toward any diversity and inclusion initiative at scale. How would you characterize your current faculty climate and attitudes towards anti-racist initiatives? How are you conceiving of, and coalescing around, inclusive pedagogy initiatives on the academic side to help faculty view their teaching, course design, and classroom discussions (among other things) through an anti-racist lens? Our expert panel will share strategies for working with and through faculty and academic leaders to ensure the academic side are meaningful partners in your institution's anti-racism work.
---
Day One Wrap Up & Networking Reception
3:30 – 4:00 p.m.
Our programs are intentionally designed for smaller groups, so this is a great time to ask any final questions from today's training and join your peers and our faculty for an informal networking reception.
---
Thursday, May 27, 2021
All Times Eastern
Refresh & Reset
10:00 – 10:15 a.m.
You will have an opportunity to share the most valuable lesson you learned from yesterday's training via the Chat or using your microphone.
---
Moving the Work Forward: The Importance of Building Allies & Coalitions  
10:15 – 11:15 a.m.
Knowing how to identify the right allies and partners to who will help steward and lead anti-racism efforts for the long run is important and can also be a significant challenge. There is both an art and a science involved with building positive relationships with colleagues who can impact meaningful, lasting change on your campus. In this session, we will discuss how to identify the right campus allies and share strategies for requesting their participation in ways that are non-threatening, that meets people where they are, and that builds buy-in for and genuine connection to the efforts.
---
Break
11:15 – 11:30 a.m.
---
Attendee Share Out
11:30 – 11:40 a.m.
For those of you whose anti-racist initiatives have already begun to take shape on campus, you will have an opportunity to share your ideas and experiences thus far with the group. Collectively—and to give others in the audience a fuller picture of the different 'prongs' of what an institutional commitment to anti-racism can entail—we will create a list of anti-racist campus initiatives such as education/training efforts for faculty and staff, policy/procedure reviews, student initiatives, relationship-building, and dialogue strategies with external stakeholders, and much more.
---
Prioritizing Anti-Racist Initiatives
11:40 a.m. – 12:45 p.m.
Now that we have generated a list of ideas from you, our attendees, we will discuss and evaluate the fit of these different ideas for your campus. How can you strike a balance when it comes to committing to too much vs. focusing on the most impactful things for your campus?  Our speaker panel will help you weigh these considerations when thinking about what initiatives should take priority over others based on the ideas shared by attendees and their own campus experiences.
---
Break
12:45 – 1:15 p.m.
---
Metrics: Accountability and Outcomes
1:15 – 1:45 p.m.
While some may think that progress on anti-racist initiatives (and in diversity & inclusion work more generally) cannot be quantified or measured, in fact it can be! This session will help you think through what specific metrics for your anti-racist initiatives could look like and how you might put them into practice. In partnership with our expert faculty, you will discuss the following questions:
How can metrics help both ensure accountability and provide a common language by which to communicate outcomes of your efforts?
How do you decide what metrics you will use to measure progress on this work?
What are some of the do's, don'ts, and nuances you should consider when thinking about metrics in the context of anti-racism work?
What does true accountability look like across various levels of roles at the institution?
---
Transparency and Reporting
1:45 – 2:15 p.m.  
Those leading diversity, equity, and inclusion efforts are often accountable to a variety of internal and external stakeholders, including but not limited to campus leaders, students, faculty, staff, alumni, families, and the community at large. In this final session, we will discuss what level of transparency is appropriate and needed in your reporting and examine practical examples from across higher education of what reporting to these various audiences can look like (e.g., dashboards, written reports, town hall discussions, how frequently you should report, etc.).
---
Break
2:15 – 2:30 p.m.
---
Final Q&A Panel & Closing Remarks
2:30 – 3:15 p.m.  
You will have an opportunity to ask any of your remaining and/or final questions to our faculty panel. We will use this time to allow faculty to share any 'first steps' that they recommend based on the conversations we had during the two-day conference experience.
Dr. Kimberly Barrett
Vice President for Diversity and Inclusion & Associate Dean of the Faculty, Lawrence University
Dr. Kimberly Barrett currently serves as the Vice President for Diversity and Inclusion and Associate Dean of the Faculty at Lawrence University. This position provides leadership for creating a more inclusive campus which supports each student, faculty, staff and community partner to help them reach their unique potential.
Dr. Patricia "Patti" Helton
Regional Vice Chancellor of Student Success, University of South Florida St. Petersburg
As a first-generation college student, Dr. Patti Helton learned early on that education has the power to transform. As a seasoned leader with over 25 years of experience as a Senior Student Affairs Administrator, Patti serves as the Regional Vice Chancellor of Student Success at the University of South Florida St. Petersburg. Dr. Helton is committed to ensuring transformative learning experiences for all students.
Julian R. Williams, J.D.
Vice President for Diversity, Equity and Inclusion, University of South Carolina
Julian R. Williams was appointed as the University of South Carolina's first Vice President of Diversity, Equity and Inclusion in June 2020. In this role he serves as the university's Chief Diversity Officer and leads the Office of Diversity, Equity and Inclusion (ODEI). Reporting directly to the President, the VP/DEI is responsible for providing vision and leadership for diversity and inclusion efforts across the university. This role capitalizes on the varied ways DEI are and can be embedded in the university's curriculum, infrastructure, policies, and programs.
ACADEMIC IMPRESSIONS MEMBERS
FREE member registration is now CLOSED.
Members can still register and will get a $250 discount.
$1,495 $1,395
through May 19, 2021
Get access to THIS virtual conference only.
Get this + 100s more FREE with membership!
Questions About the Event?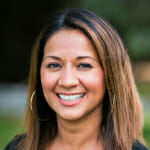 Rabia Khan Harvey
Senior Program Manager, Academic Impressions
*There are limited spots available for All-Inclusive Members to register for Virtual Conferences for free in 2020. Each virtual conference has a registration cap in order to ensure a high-quality learning experience, personalized attention, networking and interactivity. If the cap has been met, All-Inclusive Members can register with a $250 discount if space is available.
Academic Affairs, Advancement/Alumni Relations, Enrollment Management, and Student Affairs members will continue to receive $100 off conference registrations, if applicable. Upgrade your membership to qualify for a higher discount.
Please note the member discount is not applicable on conference binders or success coaching.