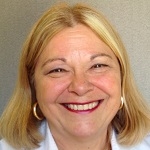 As enrollment in online programs continues to grow, administrators across higher ed are faced with the challenge of providing targeted support to help students succeed. Many opportunities to address this challenge exist within the vast amount of student data that is collected through enrollment and participation in online courses.
That is why leaders in online education are leveraging the data they have to build predictive analytic models and develop holistic student success strategies based on that data.
In this 10 minute podcast, Ellen Wagner, Chief Strategy Officer of the Predictive Analytics Reporting Framework, illustrates key points in the implementation of predictive analytic structures:
---
We hope you're enjoying this read. The full text of this article or report is complimentary for our Daily Pulse subscribers. Please login to read it!
ARE YOU A NEW READER?
Get hundreds of articles and reports like this one — Please sign up to have your Daily Pulse and other updates from Academic Impressions delivered to your inbox.
Daily Pulse is a curated email digest of practical strategies, timely research reports, and current events in higher ed. You'll also get periodic updates about our upcoming events and other services, as well as free access to hundreds of articles on this site.
We are excited to bring you the most critical updates and reports in higher education. Thank you for your interest!