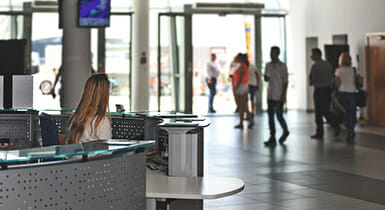 We had the opportunity recently to connect with several innovators in career services whom we met through a recent CAPA conference; one of these was Dr. Audrey Murrell, the associate dean of the College of Business Administration and director of the David Berg Center for Ethics and Leadership at the University of Pittsburgh, School of Business. Audrey Murrell has developed a unique, competency-based career development curriculum at Pitt Business. We asked her about that program -- its key components, what other institutions can learn from it, and how it is responding to critical trends in career services.
Here is what she shared with us.
---
We hope you're enjoying this read. The full text of this article or report is complimentary for Academic Impressions members. Please login to your member account to read it!
If you're signed up to receive our Daily Pulse, but your institution does not have an active membership, you won't have access to this article.
FIND OUT ABOUT MEMBERSHIP:
An Academic Impressions membership provides multiple users on your campus with unlimited access to exclusive reports, research briefs, hundreds of free webcasts and online trainings, and discounts on conferences. Learn more about membership and get unlimited training and reading for you and your team today.