A NEW SERIES FROM JESSICA NENO CLOUD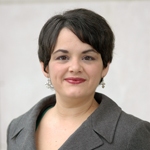 This is the third in a series on donor acquisition by Jessica Neno Cloud, CFRE, the author of Successful Fundraising Calls: A Phonathon Scripting Workshop. Cloud is the assistant director for fundraising initiatives and planned giving at the University of Southern Mississippi Foundation. She practices evidence-based fundraising with a focus on return on investment, and has a variety of innovative and effective techniques to share.
You may also be interested in the other articles in this series:
How Data Mining Can Increase Direct Mail Acquisition
How Data Mining Can Increase Phonathon Acquisition
by Jessica Neno Cloud (The University of Southern Mississippi Foundation)
It's approaching the time of year when a phonathon manager might be able to take a quick breath to plan and prepare for a busy fall. If you are managing a call center, one of the tasks on your summer to-do list is to review and revise your phonathon scripts. Especially if your fundraising priorities do not change, it can be quite a challenge to know where to begin. You'll want to make the language fresh but keep it simple for callers to follow. You (and your managers) will also be hoping to make tweaks to the script that will result in more dollars and donors next year.
I've designed the quiz below to help you evaluate where you are with your scripting strategy. The quiz consists of five quick questions which should give you an idea of what your scripts are doing well and where your areas of opportunity lie. If you find the quiz helpful as a starting point, I invite you to consider my book, Successful Fundraising Calls: A Phonathon Scripting Workshop. This guide will provide you with:
An in-depth analysis of the guiding principles behind phonathon scripting
A number of before-and-after sample scripts
T

emplates to get you started

Several helpful appendices concerning call center motivation and training
A Quick Quiz to Assess Your Phonathon Scripts
---
We hope you're enjoying this read. The full text of this article or report is complimentary for Academic Impressions members. Please login to your member account to read it!
If you're signed up to receive our Daily Pulse, but your institution does not have an active membership, you won't have access to this article.
FIND OUT ABOUT MEMBERSHIP:
An Academic Impressions membership provides multiple users on your campus with unlimited access to exclusive reports, research briefs, hundreds of free webcasts and online trainings, and discounts on conferences. Learn more about membership and get unlimited training and reading for you and your team today.