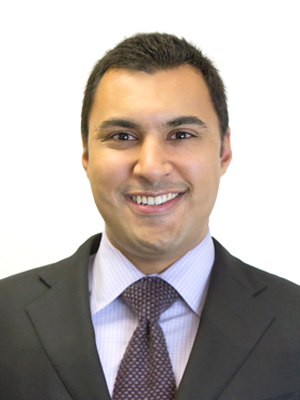 by Amit Mrig, President, Academic Impressions
Moody's just released a report predicting that the rate of small college closings will triple by 2017. This has caused some consternation and backlash from small college presidents. I don't plan to contest or affirm Moody's prediction; I think what's more critical to be aware of is that for you and other presidents of small colleges, there is not only a threat but a window of opportunity. Significant and sustained change is needed, but the change you need is within your own control.
I have spoken with a number of small college boards and with many of your peers in the president's seat. And there are five key messages that I want to share.
1. You have to differentiate.  Small, student-focused, and a beautiful campus are not differentiators.
How will you compete for students in an oversaturated market? When I ask administrators and board members at small colleges what sets their college apart, they point to their tight-knit community, their close faculty/student relationships, their beautiful campus, or their culture focused on student learning.
Hundreds of small liberal arts colleges also have these characteristics. These aren't truly distinctive—they aren't competitive advantages. You need to be talking about:
What are the programs you are most known for?
Are there specific types of students you serve better than anyone else does?
How do you know that these are actual strengths of your institution, rather than just aspirations?
2. You don't have a marketing problem.
If your college is facing multi-year declining enrollment or a decline in the ratio of admits to yields, you may be tempted to respond with short-term investments in marketing and recruiting. But the real issue behind declining enrollment is declining competitiveness; students are choosing to go elsewhere, forcing you to lower your price in order to fill your class.
This is not a marketing problem. It's a problem with your value proposition as a college.
You need to find ways to bridge the academic pillars of the institution and the marketing strategy. Your marketing plan should emerge directly from a deep conversation around your academic offerings—both what you offer and how you offer it. You may have big decisions to think through when determining who you are designing your offerings for and what will truly separate you from the competition.
3. Focus is key.
You can't be all things to all people, and you can't sustainably keep adding programs to draw students, any more than you can simply cut your way to sustainability. In reality, your college is probably stretched too thin and overprogrammed for your resource base. You need to prioritize and focus. What are you going to discontinue? Where can you make focused investments that will set your institution apart from others?
I think this is a very important and very difficult conversation. It requires that the institution turn its attention from short-term marketing tactics to long-term resource allocation and prioritization on the academic side of the house. And you have to differentiate your resource base so it's clear what programs are the future and which programs are not moving the institution forward. It has to be about both.
Whatever your focus, it needs to be specific and shared across the key campus stakeholders. It needs to be formed through an alignment of market demands with the academic strengths of the institution. This is the only way to establish a viable strategy for the long-term.
4. You need to have "ruthless patience."
When we interviewed him for our paper, Kevin Ross spoke about the need for both long-term vision for how to differentiate your college and—just as important—the grit to see it through. In his own case, he stayed the course of a long-term plan through the recession:
"The economic downturn was tricky. We knew that for a couple of years we would have a smaller but higher quality class; our entering class was in the 400s at one point; we knew how long we could sustain that, and we knew we had to stay the course and have what we call ruthless patience. Now our class is closer to 700 students."
If your institution's long-term plan is to survive economic upheavals, turnover on the cabinet or in the presidency, and momentary crises, your leadership team and board must cultivate "ruthless patience." You have to stick with initiatives. You have to plan for the long term.
The short tenure of institutional leadership is particularly a challenge here. You can't let new administrations derail the long-term plan. The role of the board is key here. The board owns the institution and needs to serve as the trustees not only of its fiduciary health but of its long-term vision and plan!
5. You know what you need to do. Do it.
If you can assemble a diverse group of dedicated trustees, administrators, and faculty, you will find that most of the answers to your college's future are in the room. The biggest question you have to answer is: do you have the will to take your good institution and make it a great institution?
You will have decisions to make in order to focus your attention, but I don't think knowing what to do will be the hard part.
The hard part is doing what you know you need to do.
I'm confident we have the requisite talent to deal with the challenges we are facing today and I wish you the best in this important journey.
Best,
Amit Mrig
Continue this Conversation
I would love to continue this conversation and learn more about what your campus is doing to differentiate and align mission and market. What challenges are you facing, and how are you overcoming them? How can AI be of service? Please contact me at amit@academicimpressions.com.