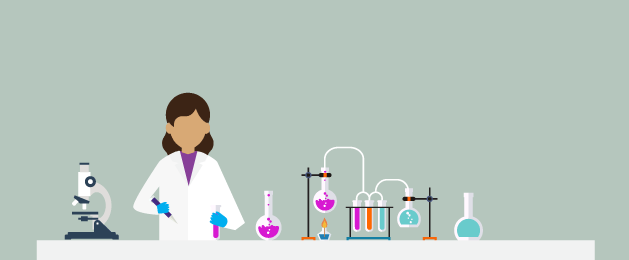 by Daniel Fusch, Academic Impressions
During a tour early this summer of the Colorado School of Mines, I had the opportunity to hear from a number of women enrolled in the geophysics and engineering programs there, and to speak with Stephanie Berry, the former director of CSM's innovative WISEM (Women in Science, Engineering, and Mathematics) program. WISEM is certainly a program worth a close look, as it has achieved some remarkable outcomes:
While the national average of women in STEM programs remains as low as 19%, CSM has an average female enrollment of 28% in its STEM programs, and their 2015 freshmen class was 31% women.
They have a first-to-second-year retention rate of 94%.
Though women are only 28% of the student population, they occupy more than 50% of the student leadership positions on campus.
I wanted to find out more about how they have achieved this, and what lessons their successes might offer for other institutions.
The keys to WISEM's success?
A different approach to marketing STEM programs to women
Community-building and leadership on campus
Involvement of alumni, from admissions to career coaching throughout the four years
Let's take a closer look.
1. Marketing STEM Programs to Women
"Traditional wisdom is that women are attracted to careers that help people," Berry explains, "so Mines's marketing campaigns have focused on shifting how engineering is talked about. We've focused on what STEM is for, how engineering helps people. So we say, 'Engineers don't find the problems, they solve the problems.' Or we say, 'Make the world better: Be an engineer.'"
The campus's section of the Society of Women Engineers (SWE) also provides conferences for elementary, middle, and high school girls in the region. One of the goals of these events is to raise awareness of the many different types of engineering. "Many young people don't know the wide variety of degrees available within the engineering field," Berry notes.
Each February, Mines also hosts "Girls Lead the Way," an event in which high school girls attend classes and workshops at Mines and receive advice on how to apply and navigate the college admission process.
2. Community-Building and Leadership
Mines supports its female engineering students with focused and abundant co-curricular programming; that's key to WISEM's efforts. Programming includes:
The nation's largest collegiate section of the Society of Women Engineers (SWE), a student organization with over 700 members on the Mines campus
The Society of Women in Geophysics (SWIG), which is student-led and brings in professional speakers from academia and the industry
The Society for Women in Mathematics (SWIM)
Community-building programs and festivities
Peer tutoring programs
For graduate students: Graduate Women's Forum luncheons, a Graduate Women Student Reading Group, and childcare stipends
Nationally, there has been a lot of media attention to recent reports from female students and faculty in STEM at some institutions who feel isolated or suffer systemic harassment. But Mines takes an intentional and deliberate approach to ensuring that female students and faculty are not isolated. This emphasis on community and peer support reflects one of the institution's core values: cooperative learning. The new president of the college, Paul Johnson, explains, "You make it through Mines not by competing with other students but by cooperating. That skill set is something employers notice, something they want."
I had the chance to ask a few of the students about their perspective on studying engineering at Mines. One noted the presence of role models: women faculty and speakers who had achieved distinction and success, as well as female student leaders who had a demonstrable impact on the campus culture. Another student added, "the women at Mines are very goal-oriented. We know what we want, we know what we want to do, and we know what we want to get done." According to a third student, "You do have to fight a little harder for respect. But we work hard together and we demand that respect."
3. Involving Alumni in Career Coaching
For both men and women at Mines, career coaching begins in the first semester, not the senior year, and the college's career center partners with students to find internships starting in the freshman year. Alumni -- including successful women engineers -- are involved in the SWE conferences for local high schools, in the recruiting process, and visit classes and residential learning communities throughout the four years. Students are paired with alumni career coaches who can offer both encouragement and practical advice about entering the industry.
How is your campus addressing recruitment and retention of women in STEM? The success of Mines's efforts suggests the efficacy of a holistic approach -- from community engagement to career coaching.