by Kathy Edersheim, President of Impactrics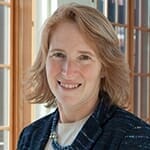 How does an alumni affinity group get started and, perhaps more importantly, what makes it sustainable beyond the initial excitement?
There are many right answers and many challenges along the way. The key is to develop some guidelines and learn from other institutions' successes as well as from their failures. The Yale Alumni Non-profit Alliance (YANA) is one example of a resounding success that can be a model for the formation of other affinity groups.
Before you begin the hard work of forming the group, consider:
Why this concept now?
What are foundational components for success and are they present?
What are the steps necessary to make the organization successful?
Who will be responsible for undertaking the effort? (Volunteer driven or institutionally driven)
How do you define success?
In 2010, these fundamentals seemed to be in place for YANA. Here is the story.
---
We hope you're enjoying this read. The full text of this article or report is complimentary for Academic Impressions members. Please login to your member account to read it!
If you're signed up to receive our Daily Pulse, but your institution does not have an active membership, you won't have access to this article.
FIND OUT ABOUT MEMBERSHIP:
An Academic Impressions membership provides multiple users on your campus with unlimited access to exclusive reports, research briefs, hundreds of free webcasts and online trainings, and discounts on conferences. Learn more about membership and get unlimited training and reading for you and your team today.