Marketing graduate degree programs is both an art and a science, and we wanted to take a deep look at who is doing this well -- and how they're doing it. In this series of four articles (you're reading the third), we ask an expert panel four questions to explore the changing landscape of graduate enrollment marketing:
How do you ensure your website is strong and effectively tied into other aspects of your digital marketing plan?
What other digital marketing tactics have worked for you?
We invite you to use these brief articles to start critical conversations on your campus.
Additionally, you can explore graduate student recruitment tactics in depth with these same experts at the upcoming Graduate Enrollment Management conference. We hope to see you there!
Here are our panelists' answers to the third of the four questions.
Q. What Other Digital Marketing Tactics Have Worked?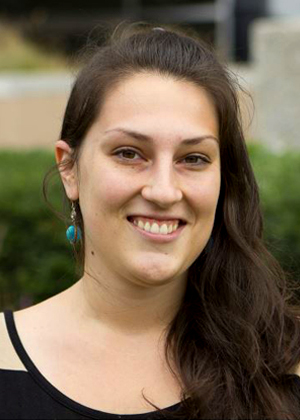 Sarah Seigle, Academic Impressions. In addition to your website, what are 1-2 other digital marketing strategies or tactics that you have implemented at your institution to help in graduate student recruitment? What tactics are you most proud of? What tactics have been most impactful?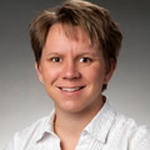 Julie Gacnik, Creighton University. The addition of a central CRM was most impactful in our overall operation. Prior to joining the University of St. Thomas, everything was collected on sticky notes and shadow databases on employees' desktops, a risky means of data collection. We worked with every college/school and developed a mini-CRM for the university as a first step in collecting prospective student information.
This allowed us to track information regarding programs of interest throughout the year, collect prospective student data, and better place advertisements. While the initial implementation required the buy-in of all graduate programs, the results benefited all as well. Over the course of four years, we collected 40,000+ prospective student records and justified a large scale implementation of Salesforce/Marketing Cloud, so that we could optimize our marketing automation and overall prospective student engagement experience.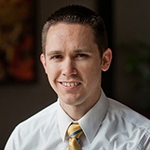 Marcus Hanscom, Roger Williams University. We've had particularly good success with paid social advertising, namely on Facebook and Instagram. We've elevated the awareness of our brand, increased overall inquiries and applications, and reached students where they are (on their phones scrolling through their newsfeeds) for a reasonable cost.
It's important to recognize that we need to be where our audience is, and I notice many institutions defaulting to advertising on LinkedIn because that's where working adults are. The reality is that unless institutions are using tactics like inMail, there is little utility in the general advertising platform on LinkedIn, because the average LinkedIn member isn't logging in daily to scroll through updates. Facebook is the "go to" for working adults. According to a Pew Research study in November 2016, 88% of online adults aged 18-29 and 84% of online adults aged 30-49 are on Facebook. There's a misconception that adults aren't using Facebook, but the data shows that this simply isn't true.
We also leverage online directory sites like Carnegie (CollegeXpress), GradSchools.com, and Petersons to build awareness of our brand. These sites are high-performers in SEO, so students often end up on these sites before our own websites when searching for generic keywords (e.g., "master's in psychology").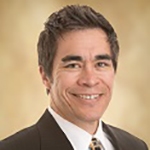 Eric Nissen, University of Colorado - Colorado Springs. We have used Facebook advertising to great effect in building awareness of new programs. For example, several years ago, we'd planned to start a new specialization in our Sport Management program for students interested in careers in soccer. This is a truly unique program, one of the only ones in the nation which we knew was in demand, but we had a very short window for marketing the program. We had a lot of local press, which generated interest in Colorado, but we needed to spread awareness throughout the entire U.S., especially in soccer-rich areas.
Facebook advertising campaigns got our ads in front of a lot of soccer-interested students, and we grew our program by about 25% in the first year. Now we are getting applicants from places like New York, New Jersey, and even overseas. I attribute a lot of this to the broad audiences and "virality" that Facebook can provide.
We also have been pretty effective in using some very targeted search engine marketing campaigns (Google Adwords). We had some policy changes which were going to make it easier for experienced professionals, particularly professionals with a military background, to waive the standardized test admission requirements for some of our programs. Taking time to figure out the terms these people would be using for searches related to graduate education, we have been able to place ad content in front of new prospects who have this experience and to convert a lot of these searchers into inquiries and then to applicants. In the first semester of these campaigns, 40% of our applications had a correlation to this new initiative.