by Keith Ellis (University of South Carolina) and Daniel Fusch (Academic Impressions)
A few weeks ago, Sigma Alpha Epsilon announced that it would end pledging entirely, as an attempt to reform the fraternity's culture and prevent hazing. Various news sources commented on how the decision came on the heels of a Bloomberg investigation that had dubbed SAE the "deadliest fraternity" after finding that there had been nine deaths at SAE events since 2006.
Wanting to learn more about the implications of SAE's move and what institutions can learn from the story, we reached out to Keith Ellis, the University of South Carolina's director of residence life, who has been recognized nationally for his efforts in hazing prevention, risk management education, and leading change in fraternity and sorority communities across the southeastern United States.
The following is a transcript of our interview with Keith Ellis; he will also be partnering with us to offer an online training on hazing prevention; you can learn more here.
REVIEWING THE CHALLENGE
Many campuses only become aware of hazing issues after a crisis, prompting a reactive approach to fix the problem. Hazing prevention initiatives are not new, but often fall flat because they do not take into account the underlying cultural change that must occur to address this systemic challenge.
Preventing Hazing: An Interview with Keith Ellis
Daniel Fusch (Academic Impressions): Keith, thank you for sharing your expertise with us. Thinking of SAE's recent decision, what should institutions especially take note of? What should they take away from this story?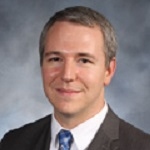 Keith Ellis (University of South Carolina): From an institutional perspective, we need to first applaud SAE for taking this step and trying to be more proactive in the prevention of hazing across the country and within their organization. A few fraternities have moved away from pledging and have instituted new models for new member education. Many will tell you that only time will tell how successful this new venture will be. It really takes effort from the organization to follow through with it. We should all be cautiously optimistic. And if SAE's decision challenges other fraternities to look more carefully at their own policies and procedures, all the better.
But I think to jump up and down and say that this is the silver bullet that is going to solve hazing across the country is a little too premature. SigEp, in the early 1990s, instituted the Balanced Man program to eliminate hazing and pledging. I'm a member myself, and many of us will tell you that if the national organization doesn't follow through and support the program, it is very easy for the men who are members of the undergraduate chapters to fall back into a pledge-like process, a process that can allow hazing to happen.
DF: Keith, what is the first step campuses should take to move from a reactive to a proactive approach to dealing with hazing?
KE: First, you need to do a problem analysis. Sit down with all of the partners involved, and evaluate what it is about the campus culture that may allow hazing to exist.
Are there policies or processes that are required by the institution that may not be intended to provide opportunities for hazing to exist, but that students may interpret differently?
DF: Can you give an example?
KE: Certainly. Malcom Gladwell, in The Tipping Point, talks about "broken windows" when he writes about how hard change can be. We need to look at our "broken windows" on campus. For example, students might see their peers interacting with athletics, ROTC, fraternities, and other student organizations, and there are different policies and procedures for what is appropriate or inappropriate in each one of those venues.
Maybe the soccer team has certain requirements in order for freshmen to make the team, such as being able to run for 90 minutes and being able to participate at a high level.
ROTC might do PT drills in the open air, requiring rigorous physical training.
But fraternity members may interpret those drills to be hazing-like activities.
In a fraternity/sorority context, having everyone drill every day is not appropriate; it doesn't fit the purpose or the mission of the organization. But in ROTC, that is appropriate, because in military training, people need to be able to follow orders, stay in step, and be very physically active.
We need to talk about what's appropriate and inappropriate in different organizations. If we don't talk about it, students may interpret these activities as appropriate for all students, across all student organizations. That might be a "broken window" to look through.
Here is another example. Suppose that an office of student conduct is only interpreting hazing activities in the fraternity or sorority world, and never evaluates hazing-like experiences in other organizations on campus or in athletics, and if we see hazing experiences in those other arenas that never get addressed, fraternities and sororities may interpret that partiality as: "They only care about us; we get all the negative attention, when we know this is happening in other areas."
How are we interpreting our own policies?
When I was at the University of Kentucky, the office of student conduct had the responsibility for student organizations, but club sports had the responsibility for enforcing hazing policies for their athletics organizations. Now, if you have two officials who interpret hazing policies differently, that sends a confused message to students who live across realms, who don't just operate in one organization or the other.
The first thing to do: pull a group together to talk about the institutional culture. How do we know hazing exists on our campus? And then really do a problem analysis: Why might hazing exists on our campus? What is unique about our campus and our environment that allows this to exist? What needs to change?
DF: Who needs to be at the table for the problem analysis?
KE: Student conduct, fraternity/sorority relations, athletics, residence life, the dean of students, student organizations.
Who might also be important on your campus? At some institutions, parent programs might be an important player. At other campuses, it may be the music department; maybe the band is a big player in hazing on campus. Maybe ROTC is a critical player.
Also, health services, AOD, sexual assault prevention – bring them into the conversation. These are experts in prevention science. You need their perspective. Hazing prevention is, comparatively, a much newer conversation; you can use models that have worked in alcohol and other drug prevention and violence prevention. There may be a lot of institutional knowledge on your campus that you can draw on. The experts may already be on your campus.
DF: Are there any precautions you'd want to offer to institutions that may be undertaking this type of hazing prevention initiative?
KE: I can think of three:
Don't look for a silver bullet, one answer to solve the problem on your campus. It's going to take multiple steps, which you will identify in your problem analysis.
If we do prevention well, we may actually see the reports of hazing go up in the first few years. That's positive; it means we are educating our campus, and students are identifying instances of hazing. Over time, instances of hazing will reduce if we do this right, but right now, 90% or more of hazing incidences don't get reported. So if you see an uptick in reports, that's a good thing.
Don't expect to see immediate results. A good problem analysis can take 3-4 months to do well, to really gather the data and get everyone around the table talking about it. There may be some small things you can identify early, but the really big steps that will have big impact are going to come out of a lot of conversation, out of digging through university processes and procedures, and out of discussion of the institution's culture and how to change it. This is not a quick process with a quick solution. But by giving this the attention that's been lacking in the past, we can make a big difference.
DF: Keith, thank you! We look forward to discussing hazing prevention further in the upcoming training.
Next Steps and a Case Study from Keith Ellis
In this recorded Academic Impressions training sponsored by HazingPrevention.Org, Keith Ellis will walk you through a case study and a step-by-step framework for identifying contributing factors in hazing on your campus and planning both short- and long-term solutions.
REGISTER FOR KEITH ELLIS'S ONLINE TRAINING FOR FREE
You can register for this and other online trainings for free with AI Pro, our new membership service that includes free access to 50 recent online trainings for student affairs professionals, as well as many upcoming trainings! Membership also includes a discount on registrations for AI conferences. It's a great way to train your entire team for less. We hope you'll find out more here.