Recruiting and retaining diverse faculty and staff talent must be a key priority for colleges and universities. However, hiring diverse and high-performing talent can be challenging due to limited resources, perspective, and commitment. To dig deeper into some of the challenges, we reached out to a panel of three experts:
Dr. Willette Burnham-Williams, Chief University Diversity Officer, Medical University of South Carolina
Elizabeth Ortiz, Vice President for Institutional Diversity and Equity, DePaul University
Petey Peterson, Director of LGBTQA Affairs, Wright State University
We asked each panelist to discuss the gaps they see in how institutions are hiring and onboarding diverse talent. What are most institutions not thinking about? What should they be thinking about?
Here are their answers: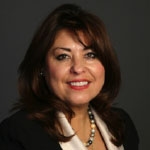 Liz Ortiz, DePaul University. The gap that I see is: Why do our intentions not match our results? If I had a room full of search chairs and I asked, "Is diversity important in your searches?" -- the answer would be yes. Yet the results we see are often the same hire after hire with little to no diversity in the final selection. Often we hear it is a pipeline problem or a competition problem as qualified candidates are highly sought after and therefore out of reach. However, it could be a systems problem that is recreating the same results over and over again.
In my experience, there are several factors that can lead to this to disconnect in the search process:
Lack of a clear articulated commitment to diversity outcomes
Lack of standard processes that yield a diverse pool
Where and how we search for a person to fill the vacancy, and lastly
The effects of implicit bias on the screening and selection of candidates.
Effective search committees believe that diversity is a priority and can link diversity to organizational effectiveness. They also know their areas of underrepresentation and have a clear sourcing plan on attracting qualified diverse applicants. Lastly, effective searches have gone through professional development on implicit bias and have learned the effects it can have on the selection process.
The upcoming seminar will explore these issues in depth, including best practices on how to overcome errors in the search process that can lead to cloning and lack of diversity in the final hiring selection.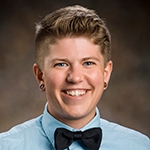 Petey Peterson, Wright State University. One gap that exists is that many institutions are not considering a person's gender identity and/or gender expression when hiring and onboarding diverse talent. This means that people who identify as transgender or under the trans umbrella are often left to be the ones educating their employers about their most basic needs. This can include access to All Gender Restrooms, having transgender inclusive healthcare coverage, and having their chosen name and personal gender pronouns used and respected. In addition to these basic needs, Lesbian, Gay, Bisexual, Transgender, Queer, Asexual (LGBTQA+) employees relocating to a new institution may need assistance in finding resources such as LGBTQA+ inclusive schools, local organizations, realtors, barbers, etc.
Often, those who hire and onboard at institutions are unprepared and not trained on how to meet these needs. In addition, many may assume that if they attempt to meet these needs or address them throughout the hiring process that they would be violating policy or law. Yet there are many ways to meet these needs proactively and to be better prepared as institutions to meet these needs once an employee names them. I'll discuss this further at the upcoming conference.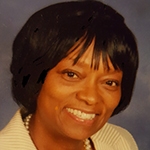 Willette Burnham-Williams, Medical University of South Carolina. What challenges our institutions and impacts the engagement and retention of Underrepresented Minority (URM) faculty and staff is the failure to approach onboarding as a process that extends well beyond the first ninety days of a person's orientation and/or transition to an organization. Onboarding must be approached as the beginning of a long-term engagement and retention process for anyone who is welcomed into an organization. Onboarding is a process that must be defined and assessed based upon a continuous series or continuum of expectations, goals, and outcomes that our organizations have established, related to hiring and retaining diverse talent.
There are 3 gaps that I see which must addressed:
Onboarding must be embraced as the responsibility of multiple stakeholders within our organizations. To be effective, it can not the sole responsibility of only those who participate in the hire process (human resources, managers, etc.) to create an engaging and welcoming organizational community.
Onboarding must include building external partnerships that assist in creating an external community, which connects new faculty and staff and their families with the local community in broad and diverse ways.
Onboarding must be a process that provides a mechanism through which retention and engagement is regularly assessed and redressed as needed, and in which the new employee is involved. Onboarding is only effective if the process is intrinsically tied to successful relationship-building that includes the engagement, promotion (professional development), and retention of URM faculty and staff.