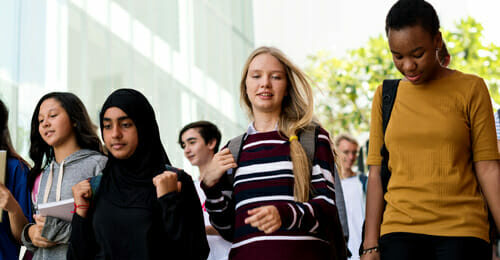 by Amit Mrig, Academic Impressions
Seizing the Moment
November 18, 2015. We witnessed a pivotal moment for higher education last week with the resignations of Tim Wolfe, President of the University of Missouri System, and R. Bowen Loftin, Chancellor of the flagship campus in Columbia. Issues of diversity and inclusion have been challenging campuses for years, but I believe we have now reached a tipping point that will place this issue front and center on leaders' agendas today and into the future.
As we think about the importance of last week's events, one thing is clear: the efforts by the students at the University of Missouri will help fuel the much-needed nation-wide conversation on this important topic. Already, dozens of campuses are hosting diversity forums, hosting town hall meetings, and issuing statements to demonstrate the many initiatives they are investing in to create a more inclusive and diverse environment. My hope is that these conversations are sincere efforts to move the diversity agenda forward. It's not just the right thing to do; it's imperative for the success and sustainability of institutions. And there is no time to waste.
The Business Case for Diversity
The statistics are clear and sobering. Black students and Hispanic students are the fastest growing segments of the student body. According to the National Center for Education Statistics (NCES), the percentage of Black college students rose from 11.7% in 2000 to 14.7% in 2013. The percentage of Hispanic students increased from 9.9% to 15.8% over the same time period. However in 2013, only 6% of all full-time faculty were Black and 5% were Hispanic. Among full professors, the numbers drop to 4% for Blacks and 3% for Hispanics.
---
We hope you're enjoying this read. The full text of this article or report is complimentary for our Daily Pulse subscribers. Please login to read it!
ARE YOU A NEW READER?
Get hundreds of articles and reports like this one — Please sign up to have your Daily Pulse and other updates from Academic Impressions delivered to your inbox.
Daily Pulse is a curated email digest of practical strategies, timely research reports, and current events in higher ed. You'll also get periodic updates about our upcoming events and other services, as well as free access to hundreds of articles on this site.
We are excited to bring you the most critical updates and reports in higher education. Thank you for your interest!