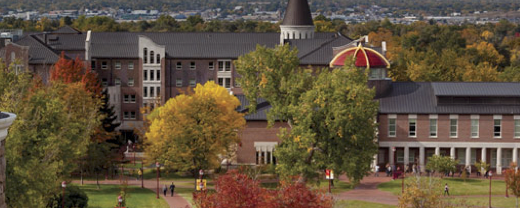 How do you confront tradition-bound institutions and mobilize campuses to move forward?
Recently, we gathered five leaders from very different institutions to discuss this issue in-depth. We know that change on any scale is difficult, so how do these leaders motivate and mobilize their campuses to move forward, especially knowing that change comes slowly? How do they lead in complex times? What inspires them and what makes them nervous? We spoke with:
Mark P. Becker, President of Georgia State University
Rebecca Chopp, Chancellor of the University of Denver
Kent Hanson, President of Anoka Ramsey Community College and Anoka Technical College
Ronald H. Nowaczyk, President of Frostburg State University
Daniel Weeks, President of the University of Northern British Columbia
Out of a wide-ranging and robust conversation, a set of five common and core principles emerged. Whether they were in their first year of the presidency or on their third presidency, each leader emphasized the importance of:
Focusing on your institution's core purpose and value
Investing in your institution's distributed leadership
Creating a culture of authentic engagement and ownership
Collaborating with campus stakeholders to set a strategic direction
Nurturing trust and building relational capital
We hope their insights and experiences will be useful to you!
---
We hope you're enjoying this read. The full text of this article or report is complimentary for our Daily Pulse subscribers. Please login to read it!
ARE YOU A NEW READER?
Get hundreds of articles and reports like this one — Please sign up to have your Daily Pulse and other updates from Academic Impressions delivered to your inbox.
Daily Pulse is a curated email digest of practical strategies, timely research reports, and current events in higher ed. You'll also get periodic updates about our upcoming events and other services, as well as free access to hundreds of articles on this site.
We are excited to bring you the most critical updates and reports in higher education. Thank you for your interest!
Related Paper: