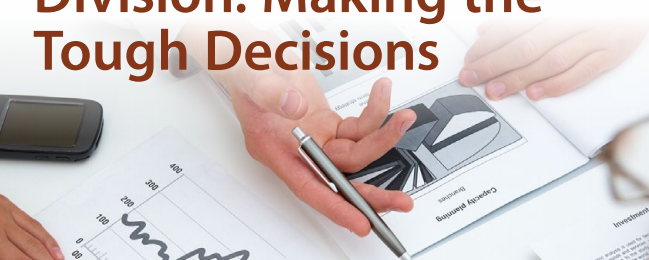 In this Report:
Setting Priorities for Your Division
Developing the Action Plan
Funding Your Action Plan
Strategies to Ensure Implementation
As institutions face increasing financial constraints, they frequently ramp up fundraising efforts in order to secure new funds –- rather than asking the tough questions about how to spend existing funds more wisely.
Oftentimes, guidance from an institution-wide plan is vague or missing altogether. But because the majority of decisions that impact how an institution's resources are expended are made at the division or college level, vice presidents, deans, and department heads have tremendous influence for ensuring maximum value from every dollar and person.
It's critical to establish a credible process for setting and funding several key priorities for your division, in order to gain your team's commitment and ensure successful execution. Doing so can build trust -- internally and externally -- as resources are used more effectively to serve the institution.
This edition will walk you through such a process, with input from past institutional presidents, provosts, chief financial officers, and division heads. We hope their advice will be useful to you.
---
We hope you're enjoying this read. The full text of this article or report is complimentary for Academic Impressions members. Please login to your member account to read it!
If you're signed up to receive our Daily Pulse, but your institution does not have an active membership, you won't have access to this article.
FIND OUT ABOUT MEMBERSHIP:
An Academic Impressions membership provides multiple users on your campus with unlimited access to exclusive reports, research briefs, hundreds of free webcasts and online trainings, and discounts on conferences. Learn more about membership and get unlimited training and reading for you and your team today.