by Daniel Fusch, interviewing Cory Phare (Academic Impressions)
September 2014. With the "high-touch, high-tech" mindset and 24-hour service expectations of today's students, many advising programs are exploring how to offer quality advising to distance learners. Advising departments are also continually asked to do more with less, and to make processes more efficient while still providing superior student service.
Are you currently using technology in the best way possible to address these challenges?
DEFINING OUR TERMS
"Technology as it relates to advising is a bit of a weaselly term. Are we only talking about working with online populations? Or are we looking at different tools to improve reach and process? Or is it just synonymous with social media? Defining what tech does, can, and should mean for a department is a key part of a comprehensive strategy." – Cory Phare, Academic Impressions
Cory Phare, a conference director at Academic Impressions, has conducted extensive research into current practices and trends in academic advising, including:
Frequent conversations with advising experts such as Laura Pasquini, Karen Thurmond, Sue Ohrablo, and Benjamin M. Forche, among others
I spoke with Cory this week to learn more about the conclusions he has drawn.
DANIEL FUSCH: Cory, what, to your mind, are the 3 most significant changes needed in how advising centers are using technology to improve academic advising?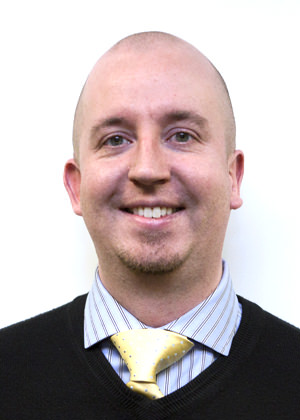 CORY PHARE: These three especially stand out...
The way we think about resources. There may be this mindset that you need to go with an expensive third-party provider when there may be a free or low-cost third-party alternative that could fit your needs.
Clarity of purpose, at all levels. Make sure that everyone is aware of why you're adopting a specific kind of technology, and how that will affect workflow. One of the bigger challenges I've heard from different experts is that there are a lot of disparate tools -- a scheduling tool, a documentation tool, analytics software – and from what I've heard, it is challenging to find one central dashboard-like utility that will pull all this together and sync it with existing databases or learning management systems in a user-friendly manner. With the complexity, it's critical to look at adopting a tool with a long-term perspective, looking at barriers to use, looking at impact on workflow.
Using technology to extend already-strong advising practices. You need a fundamental base of what it means to provide good advising – and ensure that the technology is allowing you to extend those good practices, rather than attempting to serve as a replacement for them. In other words, the technology itself is not the solution; it should play a role in facilitating or extending what you already do well. You also need to make sure that you're inclusive of different learning styles and personalities of students. Some students will be best-served through a face-to-face conversation or phone call. Don't assume that an online interface will improve outcomes for everyone.
Start with a general assessment of where your department is at. You need to do a SWOT analysis. Then see if using certain tools will allow you to improve on your weaknesses or capitalize on your strengths.
FUSCH: Can you offer an example or scenario to illustrate this?
PHARE: Let's say that retention initiatives are putting more pressure on the advising center to be a critical point of contact influencing student retention. An effective audit, in this case, will reveal:
What is the advising center's impact on retention? Which programs or practices are having the greatest impact?
What is the retention rate for departments that are implementing intrusive advising or academic coaching?
What are the mapped engagement points between each student and advisor? How can those be optimized?
Where are there opportunities for technology to either improve the reach of those programs that are currently working well (e.g., by increasing channels for communication – automated email, social media, etc.) or improve the process and reporting?
The key is to start with a clear sense of which programs and practices are working best, and then identify opportunities for virtual tools to take you to the next step.
FUSCH: What have you seen done really well?
PHARE: I would say...
Creating a centralized training wiki both to assist with new advisor training and to have a dynamic, continually updated resource documenting and clarifying processes
Establishing a very defined communication calendar with some flexibility but also predictability in terms of when materials will be pushed out to students
Using video chat to conduct small group advising sessions (e.g., through Google Hangouts or Skype), retaining some of the advantages of face-to-face interaction but extending the reach beyond the advisor's physical office
Encouraging and empowering students to find open source technologies (such as MOOCs) to explore majors and different career options
Committing to continuous process improvement – where advisors are encouraged to serve as knowledge advocates for each other, to be continually learning
I will be facilitating a conference in December with Benjamin M. Forche (The Ohio State University) and Laura Pasquini (University of North Texas), where advisors can learn how to select the right tools and how to adapt them effectively to their situation. It's a very hands-on conference.
FUSCH: Cory, thank you for your time! I am excited for the December event. Readers, you can follow Cory Phare on Twitter: @coryphare.
You can also follow Daniel Fusch and Higher Ed Impact on Twitter: @DanielFusch.
MORE ARTICLES FOR ACADEMIC ADVISORS
For several years, Academic Impressions has been a leading provider of trainings and research into best practices in academic advising. We hope you will enjoy these complimentary articles:
Assessing the Training Needs of New Advisors
The First Critical Outreach Point in Intrusive/Proactive Advising
Survey Report: Training Academic Advisors
7 Ways Advisors Can More Effectively Engage Online Students
A Roadmap for Successful Academic Coaching
Email Advising: Doing it Wrong, Doing it Right
A Diagnosis for Academic Advising: 3 Missed Opportunities