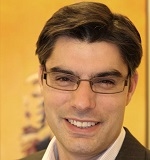 by Bruce Denis, Manager - Space Management Project, British Columbia Institute of Technology
Funding for higher education ebbs and flows based on government support and tuition revenue. When the dollars flow, we have the tendency to spread our wings. New capital infrastructure adds valuable square feet that are filled quickly, whether they are needed or not. These periods of space affluence are generally short but they favor a high degree of space and timetabling flexibility for faculty. In some cases, this flexibility lends value to teaching and learning but in many others, it is simply a case of hoarding, serving wants more than needs.
So, what is space flexibility? Space flexibility is more than just adding square feet to a school's footprint.  Flexibility can include scheduling two spaces at once to be able to move fluidly between two types of lessons (such as lab and lecture). It can include a space that is designed for both classroom lecture and student project work. It can also involve flexibility in faculty schedules, such as not teaching before 10:30 am or not teaching on Friday afternoons. Any behavior that contributes to lower room or seat utilization rate can be attributed to space flexibility.
Space flexibility can provide value but it comes at a cost that few institutions understand. As capital funding is scaled back and enrollment or research continues to grow, space becomes a scarce and valuable commodity. I've always reminded people that "It's not a problem until it's a problem, then it's a problem." Institutions without rules around space stewardship have a very difficult time changing space-related behavior. The cost of flexibility can impact the institution's ability to develop its capital infrastructure during periods of fiscal restraint and it historically stunts innovation and modernization.
---
We hope you're enjoying this read. The full text of this article or report is complimentary for our Daily Pulse subscribers. Please login to read it!
ARE YOU A NEW READER?
Get hundreds of articles and reports like this one — Please sign up to have your Daily Pulse and other updates from Academic Impressions delivered to your inbox.
Daily Pulse is a curated email digest of practical strategies, timely research reports, and current events in higher ed. You'll also get periodic updates about our upcoming events and other services, as well as free access to hundreds of articles on this site.
We are excited to bring you the most critical updates and reports in higher education. Thank you for your interest!