Utilize this three-day training to create a data-informed action plan for improving student success over the next three years.
Take an integrated approach to measuring and evaluating student success at your institution and plan future improvements. Join us for this three-day program and learn how to develop a holistic data strategy to improve student success campus-wide. Through a foundation built by compelling and impactful case studies, you will learn how to:
Assess where you are currently and measure the impact of your success intervention strategies

Build on best practice research in student success metrics and interventions

Gain more confidence and clarity around how you are defining student success

Develop a data project specific to your institution to address your needs

Craft a three-year action plan for improving student success on your campus
This program has been designed for teams interested in examining how the campus is doing as a whole to improve student success and how to integrate their quantitative and qualitative data for measuring their progress. This event offers you a small, intimate environment designed to enhance personalized learning and individualized consulting with our instructors. Upon registration, we will send you information about the specific data that you can bring to ensure that you get the most out of this unique "learn and work" event.
A Message from Linda Baer
I have served for over thirty-five years in higher education and have been a senior consultant on student success analytics for eight years. For our second iteration of this event, we've brought together three powerful case studies including, Austin Community College, University of Arizona, and St. Cloud State University.  While some of the drivers varied, these institutions have all aligned their data and improved student success through a campus-wide approach. We will guide you through planning your own data alignment strategy so that your institution has a clear starting point for defining and improving student success over the long-haul and an action plan to implement a student success agenda.  We are looking forward to working with you in March in Denver.
Post-Conference Workshop: Change Management to Execute Your Plan
Action plans and major change initiatives typically fail at the implementation stage. This workshop shares a research-based approach to change management that will equip participants with the knowledge to successfully implement their data analytics five-year plan.
Come with Your Team
This program is designed for teams of leaders from across campus to work together to create and refine initiatives that will support their student success campus-wide. We encourage you to attend with a team that includes planning officers, leaders in institutional effectiveness, and leadership from academic, student success, and institutional research.
Tiered pricing is available for teams - see the registration row below for more details!

Agenda
Monday, March 18, 2019
Day 1 – Investigating the Landscape
12:30 - 6:30 p.m.
Your registration for the main conference includes access to the sessions below and materials, access to the networking reception on Monday, breakfast and lunch on Tuesday, and breakfast on Wednesday, as well as refreshments and snacks throughout the conference.
---
Conference Registration, Opening Remarks, and Introductions
---
The Call to Action
In this opening session, we will discuss the latest trends in holistic student success strategies and explore the call to improve services and data alignment across the institution.
---
Developing an Institution-Wide Approach to Define Student Success
(this session will include breaks and Q&A)
What are the key ingredients for building your capacity for analytics to support student success?  We will share a set of common processes across three institutions that increased student success: Austin County Community College, University of Arizona ,and St. Cloud State University.  You will learn how they:
Reimagined student success across their campuses

Planned and mobilized the entire campus into action

Expanded their data/analytics capacities

Aligned their data to serve the entire campus community with meaningful metrics
All topics will be explored with your institution's size and scale in mind.
---
Working Session: Assessing Your Current State
Now that we've established the trends and highlighted key institutional processes, you'll have time to reflect on your own campus to mark your starting point.  Through a short series of exercises and discussions, you will have a deeper understanding of where you are now and where you are heading.
---
Day 1 Reflection
---
Networking Reception
---
Tuesday, March 19, 2019
Day 2 – Exploring the Student Success Intervention Environment
8:30 a.m. - 5:30 p.m.
Recap and Review
We will open the second day with an opportunity to share on insights and answer any remaining questions from the day before.
---
How Intervention Programs Are Measured
We'll take a deeper look into the realities of current intervention strategies. You will review the measures that other institutions have used to monitor their intervention strategies for data-rich impact and effectiveness.
---
Working Session: Holistic Audit of Your Current Student Success Intervention Programs
Your institution may have intervention strategies to support student success that span several departments and units. It's important to fully evaluate the impact of these programs with a long-term view in mind. You'll use this time to develop a supporting document as a tool to monitor interventions through the entire student pathway across enrollment, advising, academic performance, and career readiness in the spirit of a data-informed and research-based approach to inform decision making.  
---
Building and Sharing Data, Technology, and Infrastructure
Based on examples from University of Arizona, our expert will guide you through this process and offer strategies to build and share data across the institution. We'll keep in mind considerations for timing, segments, and infrastructure to support data retrieval and delivery.
---
Working Session: Calendaring Your Data Needs
We'll engage in an exercise to explore how student success data can be mined across the academic calendar and aligned with strategies and interventions.
---
Preparing for Your Data Project
You will learn the tools available for your data project planning to set you up for a productive working session that follows.
---
Working Session/Consulting Time: Preparing for Your Data Project
This is your opportunity to focus on the preliminary stages of your data project while receiving small group and individualized consulting from our experts to make sure you are on the right track.
---
Wednesday, March 20, 2019
Day 3 – Building Your Strategy and Action Planning
8:30 a.m. - 12:00 p.m.
Recap and Q&A
We will review the key points from the previous day and provide an opportunity to answer questions and discuss reactions to any new material. This time will also be used to divide into our action planning teams.
---
Phase 1: Building Your Data Strategy
This session is your opportunity to transform your early thinking over the last few days on student success into a clearly defined approach. With guidance and direction from our instructors, you will start setting initiatives based on specific focus areas and developing a goal statement.     
---
Phase 2: Creating a 3-year Action Plan for Optimizing Performance in Student Success
This session will provide you a detailed action-planning framework to align with your strategy and goals.  You will review your project ideas, select your highest priority projects, and complete an action planning template in order to determine leadership and team members, results, and measurement—along with action steps and timeline.
---
Wrap-Up and Final Presentations
We'll use this time to share your action plan with the group to get reactions, feedback, and guidance from your peers and the instructors.
---
Post-Conference Workshop: Change Management to Execute Your Plan
12:00  - 4:00 p.m.
Your registration for the post-conference workshop includes access the session below, materials, and lunch on Wednesday.
Action plans and major change initiatives typically fail at the implementation stage. This workshop shares a research-based approach to change management that will equip participants with the knowledge to successfully implement their data analytics three-year plan. Through presentations and group work, you will understand how to:
Create a sense of urgency for student success initiatives and mobilize support

Build a guiding coalition for student success initiatives

Craft a change management plan to complement your action plan (actual work product)

Identify and overcome barriers and neutralize un-planners

Elevate student success to an institution-wide strategic initiative

Speakers
Linda Baer
Consultant
Linda consults with universities and colleges looking to move the needle on student success. Her focus is to inspire leaders to innovate, integrate and implement solutions to improve student success and transform institutions for the future. Baer publishes and presents nationally in academic innovations, educational transformation, next generation leadership, alliances and partnerships, the campus of the future, shared leadership, and building organizational capacity in analytics. She has co-presented workshops and presentations on analytics in higher education.
Dr. Angela Baldasare
Senior Strategic Consultant
Civitas Learning
Dr. Baldasare is an experienced researcher, analyst, and consultant with a demonstrated history of success in data strategy and change management, helping organizations of all kinds effectively use data to inform strategy and achieve measurable outcomes. Angela previously served as the assistant provost for institutional research at University of Arizona, leading the university's student data strategy, achieving record high retention rates for the institution.
Lisa Helmin Foss
Vice President for Planning and Engagement
St. Cloud State University
Lisa is an ACE fellow, researcher and practitioner for implementing data analytics in higher education to improve student success. She played a key role in building St. Cloud State's comprehensive data strategy and she presents frequently at the locally, nationally and internationally on change management and data analytics in higher education.

$1,795 through March 1
$1,895
Maximize your learning experience with a ticket to both the main conference and post-conference workshop.
Team Discounts Available!
1-2 registrations: full price
3-4 registrations: 15% off each conference registration
5-7 registrations: 20% off each conference registration
8 + registrations: 25% off each conference registration
$1,495 through March 1
$1,595
Learn how to accelerate performance in student success, institution wide.
$395 through March 1
$495
Learn a research-based approach to change management.
$1,995 through March 1
$2,095
If you work for a private company rather than for a higher ed institution, this is the option for you. If you would like to add the post-conference workshop to your registration, click here.
$295
Purchase the conference binder, which includes all presentation slides, worksheets, action plans, and additional resources.
Note: Conference attendees do not need to purchase materials separately.
Questions About the Event?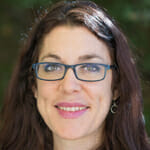 Grace Royal
Program Manager