Get more out of the time and resources you spend developing your faculty and staff.
Institutions across North America are actively building in-house leadership development programs (LDP) that can identify and groom future leaders. While the corporate sector has a long history of developing leaders, there are a number of challenges unique to a university environment and culture that must be well understood and planned for.
Join us for a one-of-a-kind program that will help ensure your in-house LDP is highly effective and impactful over the long-term. We will cover key components of organizing your LDP as well as dozens of resources and activities that you can incorporate in your program.
Who Should Attend
This program has been designed for those who are just starting out or are trying to make an existing ad hoc program more comprehensive. We welcome those who have primary responsibility for the design, development, and oversight of the in-house leadership development program. This could include representatives from the President's office, Provost's office, Human Resources, Learning & Development, Faculty Affairs, and others.
Past participants of this workshops have been able to successfully launch or improve numerous leadership programs. In addition to programs at Marquette and Clemson (which you'll hear about at this workshop), there are long-running programs at University of South Carolina, Anoka Ramsey Community College, and many other institutions.  
Follow Through With Success Coaching
Have you ever gone to a training only to find that you came back with great ideas but don't have the time, support, or skills needed to make the changes?
Academic Impressions has produced thousands of trainings and we have learned that utilizing a coach after attending a conference helps provide accountability and bridges the training with the on-the-ground work of getting the job done.
As a result, we are now offering success coaching on select conferences.
Purchase this

training + 3 one hour follow up success coaching calls

Work with an assigned coach who has extensive experience in higher ed.

Get individualized support to help you follow through on what you've learned.

Workshop your plans, run your ideas by someone and get additional help/practice.
To learn more, contact Patricia Sandler at patricia@academicimpressions.com or purchase the Premium Pass with success coaching below.
What Makes This Program Unique?
"As you leave this conference, you walk away with assessments and many other tools to make you a better leader which will give your LDP more credibility. The passion you leave with will be contagious!"
- Deb LaMere, Assistant Director to Human Resources - Employee and Labor Relations, Northern Michigan University
"This was a wonderful experience that affirmed our approach and gave me many opportunities to connect with colleagues in the field. Thank you!"
- Cara Jones, OD Consultant, University of Victoria
"Any person who is part of the post-secondary industry will want to participate in this seminar if they have interest in improving or implementing a leadership development program."
- John Cornwell, Associate Controller, University of Saskatchewan
"I now feel equipped with the information and tools needed to develop and run a successful LD program!"
- Jean McGill; Assistant Vice President, Human Resources; Goodwin College

Agenda
Your registration fee includes full access to all conference sessions and materials a printed copy of our new book by C. Clinton Sidle, Empowered: Leadership Development in Higher Education, breakfast, lunch, and access to the networking reception on Tuesday, breakfast and lunch on Wednesday, as well as refreshments and snacks throughout the conference.
Day 1
Models for Leadership Development
Your leadership development model becomes a framework for both the structure and design of your program. In this opening session, we will share a proven model for ensuring high impact leadership development. Our model will focus on three dimensions:
Teaching leaders about self

Teaching leaders about groups and teams

Teaching leaders about systems and change
---
Building the Curriculum of the Future
We'll explore future trends in higher education and discuss the implications for how you design your leadership development program. What are the skills and qualities future leaders will need to be successful? How do we take this information into consideration when designing what we teach and how we teach it? These are some of the essential questions we'll address in this session.
---
Building Your Roadmap
In this session, we'll share with you a detailed roadmap to follow when developing your leadership programs. You'll work through the critical decision points such as:
Defining goals and outcomes

Selecting and supporting participants

Setting costs and budgets

Garnering institutional support

Implementing program logistics and marketing

Funding your program
---
Designing Your Program for Multiple Learning Styles
Knowing that we each lead and learn differently is critical to designing an effective leadership development program. In this session, you'll engage with a validated tool that identifies four distinct styles of leading and learning. We'll discuss the implications for both leadership and leadership development. We will also explore the critical question of how leaders learn and how your high-impact leadership program can get people on the path to self-awareness and openness to learning.
---
Best Practice: Academic Leadership Development
Marquette University has developed a unique program, the goal of which is to develop a pipeline of faculty leaders who feel prepared and motivated to take on additional leadership roles. The program which spans the academic year includes multiple leadership inventories, is deeply connected to the Jesuit mission at Marquette, and has helped to build a strong network of leaders across academic divisions.
---
Best Practice: Mixed Cohort Leadership Development
In this session, we'll hear a second case study focused on a mixed cohort of learners, including both faculty and staff. We'll share the unique goals of the program along with the curriculum, and key considerations when having leaders across the institution learn together.
---
Networking Reception
This informal reception is your chance to decompress, have some refreshments on us, and expand your network of connections. Our programs are intentionally designed for smaller groups, so this is a great time to catch-up with attendees and speakers whom you may not have connected with yet.
---
Day 2
Incorporating Leadership Style Assessments and Inventories
Your participants will need multiple lenses to understand their approaches to leadership and the differences in styles. In this unique session, you'll have a chance to explore several widely-available self-assessments including: The 5 Paths to Leadership, MBTI, Strengths Finder, and DISC.
Additionally, we'll explore the option of including a 360 degree feedback assessment in your leadership program. In addition to exploring multiple options that work in a higher-education context, we'll also talk through important considerations for using such an instrument.
---
Best Practice: Mixed Cohort Leadership Program
In our final case study session we'll share a unique leadership program that differentiates between emerging and senior leaders. Key issues covered include when it makes sense to differentiate programs, how to staff and manage two different programs concurrently and how the programs support one another.
---
Tips on Working with Faculty
Faculty are great candidates for these programs, and their participation is critical to the institution's future.  Yet, they can also represent unique challenges for facilitators, especially those who may not have the same academic credentials as their faculty participants. In this session, we'll share tips and techniques for effective facilitation of leadership programs when faculty are in the room.
---
Incorporating Coaching and Mentoring into Your Program
Critical to the development of the cohort and the application of leadership concepts is the role of effective coaches and mentors. We will explore the differences between coaching and mentoring as well as explore different models for incorporating these elements in your program.  
---
Roundtable: How to Make this Work for You
No two programs are alike—institutional mission, strategic goals, history with leadership development, resource constraints, etc. – are critical factors in shaping your program. During these roundtables, you'll have a chance to ask the questions that might be unique to your institutional setting and context.
---
Post-Program Follow-Up
Once you've made the investment, however big or small, to develop a leadership program, you have to find a way to keep the momentum after the formal experience has ended. In this session, the program faculty will share specific practices they've used to keep their participants connected to each other and to the university.
---
Learning Plan Development
Best practice programs ensure that participants document their reflections and learnings as well as utilize learning development plans for their continued development as a leader. We'll model this practice in this program to ensure each participant goes home with a clear plan of action.
Gary Meyer
Senior Vice Provost Faculty Affairs
Marquette University
Gary's work focuses on faculty success. He and his team have designed a unique and comprehensive program specifically for aspiring and new faculty leaders. Gain ideas from Gary for creating a faculty leadership program of your own.
Patrick Sanaghan
President
The Sanaghan Group
Pat has helped develop dozens of leadership development programs at institutions from community colleges to large research universities. He is an expert in developing individuals and teams within higher education.
Nathan P. Strong
Director of Organizational and Professional Development
University of South Carolina
Nathan's primary areas of focus are organizational development, supervisory and management development, process improvement, and performance enhancement. His favorite area of work involves improving team performance in all areas of the university.
Features
All presentation materials

Main Conference

Breakfast & Lunch Both Days

Networking Reception

The book Empowered: Leadership Development in Higher Education

3 Follow Up Success
Coaching Calls

-

-
Conference Pass
✔

✔

✔

✔

✔




-




$1,995

through Oct 18 $2,095
Premium Pass
✔

✔

✔

✔

✔




✔




$2,595

through Oct 18 $2,695
Conference Binder
All presentation materials

$395

each
Conference Pass
All presentation materials

Main Conference

Breakfast & Lunch Both Days

Networking Reception

The book Empowered: Leadership Development in Higher Education

.

$1,995

through Oct 18 $2,095
Premium Pass
All presentation materials

Main Conference

Breakfast & Lunch Both Days

Networking Reception

The book Empowered: Leadership Development in Higher Education

3 Follow Up Success Coaching Calls

$2,595

through Oct 18 $2,695
Questions About the Event?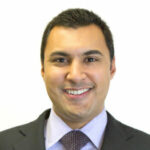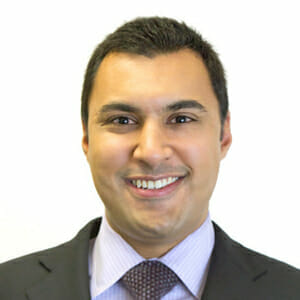 Amit Mrig
President and CEO, Academic Impressions