Over 70% of institutions are currently or planning to invest in an in-house leadership development program.
Learn how you can ensure that your in-house leadership development program (LDP) is highly effective and impactful long term. This practically-focused program will provide insight into how you can effectively structure your LDP as well as dozens of resources and activities that you can incorporate into your program.
Two Programs in One
This year we have updated the design of our training to appeal to those who oversee their institution's program as well as those who deliver some or all of the program elements. You may register for one day or attend both trainings and save $195.
Day one will focus on setting up your LDP. We will walk through different LDP models, how you can better identify participants, and help to set the curriculum. This first day will be greatly beneficial to professionals charged with administering an institution's LDP.
Day two delves into the actual teaching that occurs within an LDP. This will be highly experiential and give you the opportunity to work with a variety of tools, assessments, and content that you can easily incorporate into your own LDP.
If you have questions about whether this program is right for you, please contact Amit Mrig, at (720) 988-1210 or amit@academicimpressions.com.
Build a Program for Faculty and Staff
We know most institutions have some kind of leadership programming in place for staff, faculty, chairs, and others. This program will look not only at how you can get a program off the ground but how you can build it into something that is high-impact and a part of the fabric of your institution. Multiple institutions have attended this program and built successful programs to develop both faculty and staff.

Agenda
Monday, November 6, 2017
Learning Outcome:
After participating in this program you will be better prepared to structure your leadership development program to your unique institutional context.
Registration and continental breakfast (included in registration fee)
8:00 - 8:30 a.m.
---
Welcome and Introductions
8:30 - 9:00 a.m.
---
Models of Leadership Development
9:00 - 9:30 a.m.
Your leadership development model becomes a framework for both the structure and design of your program. In this opening session, we will share a proven model for ensuring high impact leadership development. Our model will focus on three dimensions:
Teaching leaders about self
Teaching leaders about groups and teams
Teaching leaders about systems and change
---
Building Your Roadmap
9:30 - 10:30 a.m.
In this session, we'll share with you a detailed roadmap to follow when developing your leadership programs. You'll work through the critical decision points such as:
Defining institutional goals and learning outcomes
Selecting and supporting participants
Identifying the program sponsor
Deciding how to staff the program
Setting costs and budgets
Garnering institutional support
Program logistics and marketing
Funding your program
---
Break
10:30 - 10:45 a.m.
---
Exploring Best Practice Programs
10:45 a.m. - 12:15 p.m.
In this next session, we'll show you multiple programs that are running successfully around the country. The programs range from those that just serve academic administrators to those that develop mixed cohorts of faculty and administrators. These programs span all budgets and formats.
---
Lunch (included in registration fee)
12:15 - 1:15 p.m.
---
Designing Your Program for Multiple Learning Styles
1:15 - 2:15 p.m.
Knowing that we each lead and learn differently is critical to designing an effective leadership development program. In this session, you'll engage with a validated tool that identifies four distinct styles of leading and learning. We'll discuss the implications for both leadership and leadership development.
We will also explore the critical question of how leaders learn, and how your high-impact leadership program can get people on the path to self-awareness and openness to learning.
---
Break
2:15 - 2:30 p.m.
---
Deep Dive into Best Practice Programs
2:30 - 3:30 p.m.
There is no cookie cutter approach to developing your leadership development program. Armed with your roadmap and an overview of best practices, you'll have an opportunity to take a deep dive into the case studies most relevant to your unique situation.
---
Designing Your High-Impact Leadership Development Program
3:30 - 4:15 p.m.
In this session, you will have a chance to work alone or with your team on your program's goals and structure. This session will ensure you leave the program with a tangible roadmap that can be put into action back on campus.
---
Program Wrap-up and Final Q&A
4:15 - 4:30 p.m.
Tuesday, November 7, 2017
Learning Outcome:
After participating in this program you will be better prepared to incorporate best practice design principles into your leadership development program.
Continental Breakfast (included in registration fee)
8:00 - 8:30 a.m.
---
Principle of High Impact Leadership Development Programs
8:30 - 9:00 a.m.
High-impact programs operate on the principle that leadership is learned, not taught. We'll begin our day by exploring broadly the key principles of program design to ensure your program has the desired impact.
---
Teaching Leaders About Self
9:00 - 10:00 a.m.
Your participants will need multiple lenses to understand their approaches to leadership and the strengths and shadows of their styles. In this session, participants will experience an assessment that divulges a participant's operating style and its impact on others, both under normal conditions and under stress.
---
Teaching Leaders About Self (continued)
10:00 - 10:15 a.m.
There are numerous ways to teach participants about their own leadership styles, strengths, and weaknesses. In this session, we will explore several widely-available assessments and tools that you may wish to use.
---
Break
10:15 - 10:30 a.m.
---
Teaching People About Groups and Teams
10:30 a.m. - 12:15 p.m.
Teamwork—especially cross-boundary teamwork—has never been more essential in higher education and yet most leaders are not taught how to build teams and act as a convener of groups. In this session we will explore multiple methods for equipping your leaders with practical tools and strategies to lead teams more effectively. You'll experience some of these tools and simulations directly as well as browse multiple other resources that are available.
---
Lunch (included in registration fee)
12:15 - 1:15 p.m.
---
Teaching Leaders about Systems
1:15 - 2:45 p.m.
High-impact leadership programs must help participants understand how to think about the future, convene cross-boundary groups and surface potential conflicts, and lead change across the system. This session will examine how to build such components into your program and sample activities that have proven effective at creating a systems-wide view for leaders and those they lead.
---
Break
2:45 - 3:00 p.m.
---
Action Planning
3:00 - 3:30 p.m.
In our final session, we'll ensure each participant has a blueprint of the different tools and resources you would like to incorporate into your program or explore further.

Speakers
Tamarah Brownlee
Vice President of Human Resources
Tamarah D. Brownlee, MPH, has spent the last seventeen years in leadership roles and nearly the same amount of time in Human Resources.  At the start of her career she noted the importance of a strong competent leader and their contributions to the overall success of an organization.  She spent several years with Target Corporation, where she was exposed to intentional leadership development, succession planning and organizational cultures.  This exposure became the foundation that would further compel her to explore the connections between strong leaders in strategic deployment efforts.  She and a few others were called to develop curriculum to support the inaugural leadership development program within Parkview Health Systems, referred to as Leadership Boot Camp.  This program was extremely successful in engaging all leaders throughout the health system.
Following her time at Target and Parkview Health Systems, Tamarah had the distinct opportunity to develop an in-house leadership development program (Leadership Academy) for Indiana University Purdue University Fort Wayne – then called IPFW.  Along with a small diverse team, Tamarah as the co-chair, found a unique opportunity in the Leadership Academy to leverage organizational strategies, improve collaborations across Academics and Administrators, and develop leader competencies. The program has some unique features that have made it very popular and successful. Tamarah recently joined the Indiana University Health team as Vice President of Human Resources for IU Health West Hospital where she will continue to focus on human development, healthy cultures and organizational success to improve the employment experience.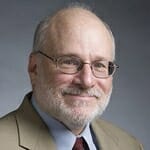 David Kiel
Senior Leadership Consultant
FPG Institute, University of North Carolina, Chapel Hill
David Kiel has created 7 separate leadership development programs for faculty at UNC-Chapel Hill and consulted on strategic planning and leadership with other R-1s, doctoral-level Institutions, 4 year colleges, and community colleges.
From 1985 to 2010 he consulted with leaders in government, non-profit, and small businesses organizations, primarily in the areas of strategic planning, change management, leadership development, team building, and conflict resolution. He has written numerous articles on leadership development, change management, and organizational development. He is a member of POD, NTL, and the Triangle OD Network.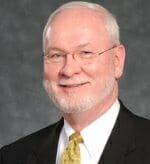 Patrick Sanaghan
Dr. Sanaghan serves as the head of The Sanaghan Group, an organizational firm specializing in leadership development, executive coaching, strategic planning, and leadership transitions. Pat has worked with over 200 campuses and hundreds of organizations in the last twenty-five years. He has taught leadership to thousands of leaders in higher education, and helped over one hundred campuses conduct collaborative, transparent strategic planning processes. He is the co-author/author of six books, numerous articles, and several monographs in the fields of strategic planning, leadership, and change management. His most recent books include: Collaborative Leadership in Action and How to Actually Build an Exceptional Team. Dr. Sanaghan also serves as a board member of the College of Saint Benedict in St. Joseph, MN.

$1,795 through Oct 20
$1,990.00
Make the most of this event and register for both Day 1 and Day 2. Learn how to organize your program as well as design the curriculum.
$995 through Oct 20
$1,095.00
Building a High-Impact Leadership Development Program in Higher Education.
Learn how to structure your leadership development program to your unique institutional context. We will review various LDP models.
$995.00 through Oct 20
$1,095.00
Designing an Experiential Curriculum.
Learn to incorporate best practice design principles into your leadership development program. Included are numerous resources that you can immediately implement into your leadership development curriculum.
$395
Purchase the conference binder, which includes all presentation slides, worksheets, action plans, and additional resources.
Note: Conference attendees do not need to purchase materials separately.
Questions About the Event?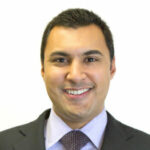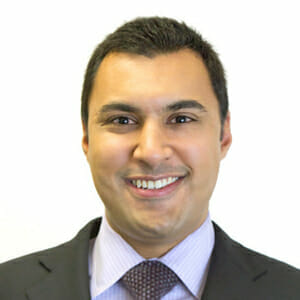 Amit Mrig
President and CEO, Academic Impressions