You may not know your market position as well as you think; dig into data to uncover what makes your institution truly unique.
Is your market position supported by data or by anecdotes? The reality is that a surprisingly large number of institutions still work from the latter when defining their brand in a competitive landscape. Your institution might boast qualities such as: "academic excellence," "diversity," or "career readiness," but would your students agree? With a data-informed understanding of your market position, you can start to break from this "sameness" and capitalize on what truly makes your institution or program unique.
Join us for this webcast and learn what data you need to conduct a comprehensive market analysis that will ultimately inform your market position. You'll learn where and how to access this data, and how to use it to make better informed decisions related to strategic enrollment planning, new academic program planning, or institutional endeavors.
Who Should Attend
Decision-makers in enrollment and academic leadership who are charged with determining an institution or program's market position will benefit from this content. Marketing and communications professionals interested in capitalizing on the results of such an effort will also find this webcast useful.
Agenda
During this webcast, our instructor will guide you through data-gathering that will help inform:
Market Demand

– Which of your institution's strengths are most valued by current and prospective students?

Competitive Landscape

 - What are your competitors' strengths and weaknesses as perceived by the marketplace?
We will close with a discussion of how market position might start to inform decision-making.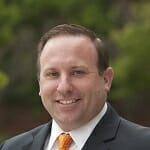 Jim Anderson
Associate Vice President for Enrollment Services,
Boise State University
Jim currently oversees the Office of Admissions, Registrar, Financial Aid, and New Student and Family Programs. Prior to joining Boise State University, Jim was Managing Director for Enrollment Planning & Information Services and Associate Director of Student Financial Aid at Texas Tech University.
Read Jim's full bio.
Questions About the Event?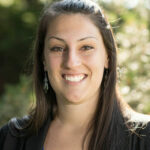 Sarah Seigle Peatman
Program Manager, Academic Impressions