After participating in this online training, you will be able to begin using the Dream and Design phases of Appreciative Advising to help students articulate long-term goals.
While many advisors are working to implement the Appreciative Advising® model on campus, the Dream and Design phases often fall short. Though it may be difficult to easily measure outcomes within the Dream phase, it directly informs the Design phase of the model. Learn how to facilitate the Dream phase of Appreciative Advising to better solidify your students' aspirations and use the Design phase to outline a plan that will help achieve them.
Why Focus on the Dream and Design Phases?
Simply put, you can't develop a successful plan for students without a firm understanding of where they want to go. The Dream phase allows for meaningful conversations with students concerning their post college aspirations and the Design phase turn those dreams into achievable goals. If too little time is dedicated to the Dream phase, whatever Design you and your advisee create will fall short.
Who Should Attend
Academic advising and student service professionals will benefit from better developing the Dream and Design phases of Appreciative Advising. Administrators supervising advising departments are also encouraged to attend this online training.
Thursday, September 21, 2017
1:00 - 2:15 p.m. EDT
Key 1: Defining the Dream and Design phases

Understanding the importance of these phases

Key 2: Utilizing the Dream and Design phases

Training advisors on the phases
Identifying critical outreach points to work with students
Building and revising a plan to connect students with advisors at key milestones
Connecting to Academic/Degree/Career Planning

Key 3: Assessing the Dream and Design phases

Surveying the student experience
Using information technology systems for assessment

Key 4: Impacting campus culture with Appreciative Advisement
Tips, resources, and implementation questions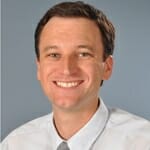 Joseph Connell
Assistant Vice President of Student Success
Ramapo College
Joseph leads academic advising, career development, early alert, new student experience, opportunity programs and placement testing as part of the College's Enrollment Management and Student Affairs Team. During Joseph's tenure at Ramapo, the College has begun to embrace a culture of student success highlighted by over a 5% increase in transfer student retention rates. Before coming to Ramapo, Joseph held positions as the Director of Academic Services and Testing at Dutchess Community College, Assistant Director of the Education Enrichment Center at William Paterson University and the Coordinator of Commuter Students in the Office of First Year Programs and Leadership Development at Marist College. In addition to his administrative roles, Joseph has spent time teaching applied psychology, career development, first-year student success, peer leadership and college preparatory courses.
Joseph earned his bachelor's degree in Business Administration from Lycoming College and a master's in College Student Personnel from Miami University (OH). He has presented, served and received awards for his work in several national higher education organizations including ACPA, AACRAO, Hobsons/Starfish, NACADA and NASPA. Most recently, Ramapo received Hobsons' 2016 Education Advances award for its use of Starfish and was one of 24 colleges chosen for the Bill and Melinda Gates Foundation funded EDUCAUSE program - Integrated Planning & Advising for Student Success (iPASS) in higher education. Throughout his career, Joseph's professional work has concentrated on educational access, retention, and success.

$525 through September 14
$600
Live Webcast Registration + Digital Recording
Access to the live webcast: Invite your team!
Links to all presentation materials and resources
Permanent digital recording of the live webcast
FREE for Members
This webcast is included for free for qualified online members.
Not a Member? Learn More
$350
$425
Webcast registration
Presentation materials and resources
Access to webcast recording for 60 days (available 10 days after webcast)
$350
Presentation materials and resources
Permanent digital recording link delivered 10 days after webcast
Questions About the Event?
Elizabeth Ross Hubbell
Program Manager, Academic Impressions