Learn how you can use coaching as a tool to both encourage positive behavior and deliver difficult feedback.
Learn how utilizing coaching methods can enable you to more effectively supervise your direct reports. Throughout the training we will cover four common situations where coaching can be useful and explore five coaching skills in action. Whether delivering difficult feedback or encouraging direct reports to take the next step in their career, coaching can be a helpful tool for supervisors.
Included with your registration is a worksheet to help you assess your proficiency with the coaching skills we talk about and apply new ideas to your everyday work.
10-Minute Recordings for the Busy Professional
We have organized this content into six, ten-minute modules to allow you to view the content in a way that is convenient for you. In each module you will learn about a specific coaching skill and see it applied to a common management situation via video roleplays. Watch the modules all at once or view them as you need specific training.
Who Should Attend
These modules will help supervisors of any tenure create more awareness and action in supervisees.  Whether you've been supervising someone for ten days or ten years, this series will encourage you to check your assumptions and be curious about your direct reports – which will ultimately enable them to solve more of their own challenges.
Because your access to these resources never expires, we encourage you to include the modules in HR training programs, internal leadership academies, new department chair training, and any programs serving academic or non-academic managers.
Modules
Big Ideas of Coaching
What is coaching, and when do you use it?
SKILL 1:  Designing the Relationship
How can you pay attention to the relationship and not just the work?
SKILL 2:  Asking Questions
What kinds of questions create more awareness and action in supervisees?
SKILL 3:  Giving Feedback
How can you create space for even the most difficult feedback?
SKILL 4:  Listening Deeply
How can you listen to uncover the motivations and values of your supervisees?
SKILL 5:  Acknowledging vs. Praising
Why do our usual compliments of "Good job!" and "Nice work!" often fall flat?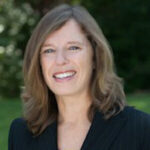 Chris Coward, MSW, PCC
Executive Coach and Facilitator of Leadership Development
Christine "Chris" partners with individuals and teams in both large and small organizations, using her strengths-based approach to improve their communication, productivity, leadership presence, and relationship management. She has spent over twenty years in leadership positions in a variety of non-profit settings as well as entrepreneurial start-up companies holding leadership positions in Operations and Executive Management. In the last nine years, she has focused much of her Executive Coaching career on serving non-profits, government organizations, universities, the financial service industry, and healthcare industries.
Chris has worked with numerous clients to assess and provide executive coaching to leaders across mid to senior levels of management around emotional and social competence, core values, and organizational climate. Utilizing assessment results from validated measurement tools and inventories, Chris has created and delivered over a hundred summary feedback reports providing clients and participants with a clear understanding of strengths, opportunities, and recommendations for development.
In a consultative capacity, Chris confers with clients to assess the leadership capabilities of high-potentials, mid-level managers, and executives.  She also works with senior leaders to create and deliver leadership development programs for both new and experienced leaders in a variety of industries including non-profits, government, higher education, healthcare, and financial services.
Questions About the Event?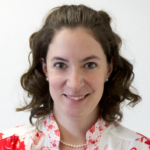 Bridget Dattilo
Director of Online Training and Development, Academic Impressions