Incorporate key components of an entrepreneurial mindset in your work with students.
Learn how your institution can begin coaching and teaching innovation to your students. During this training, we will discuss how to encourage an innovative and entrepreneurial mindset both inside and outside of the classroom. You will explore the five key components for encouraging this mindset in students and how both faculty and staff can help facilitate this shift in thinking.
Who Should Attend
Coaching an entrepreneurial mindset requires cross-campus efforts. As such, we recommend viewing this webcast with professionals from:
Advising
Career services
Student support services
Leaders of student affairs
Faculty
Five key components of having an entrepreneurial mindset:
Spotting opportunities
Managing ambiguity
Selling your idea
Accepting and incorporating feedback
Using setbacks as growth opportunities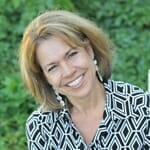 Maureen Breeze
LifeBound
Maureen Breeze has been a featured speaker on the topics of student success; leadership; coaching strategies for professionals, entrepreneurs, and students; and critical and creative thinking. In addition to speaking, she trains and certifies college faculty, administrators, staff, and managers in academic coaching skills, and has facilitated trainings at conferences, universities, and other institutions across the United States. She has conducted webinars for many associations including the Gulf Business Training Network, Colorado Department of Education, and the National Repository of On-Line Content.
Ms. Breeze co-authored Critical and Creative Thinking for Teenagers and Leadership for Teenagers: From Ancient Times to the 21st Century, developed print and digital curricula for a series of student success books, and created a national mentoring program for Goodwill Industries.

$442.50 through September 27
$590
Live Webcast Registration + Digital Recording
Access to the live webcast: Invite your team!
Links to all presentation materials and resources
Permanent digital recording of the live webcast
FREE for Members
This webcast is included for free for qualified online members.
Not a Member? Learn More
$295
$370
Webcast registration
Presentation materials and resources
Access to webcast recording for 60 days (available 10 days after webcast)
$295
Presentation materials and resources
Permanent digital recording link delivered 10 days after webcast
Questions About the Event?
Elizabeth Ross Hubbell
Program Manager, Academic Impressions