Learn how to facilitate more productive conversations about SEM with the academic side of the house.
Effective strategic enrollment management (SEM) requires participation and buy-in from a variety of stakeholders around campus. But one of the most important—the academic side of the house—is often the most challenging to collaborate with when it comes to SEM.
Join us for a webcast that will equip you with strategies for opening the conversation about SEM, building consensus, and gaining buy-in from deans and faculty. Our instructors have had experience working on both the academic and the enrollment management sides of the house, so they are uniquely positioned to offer strategies for breaking down barriers.
Who Should Attend
This webcast has been designed for anyone involved with the creation or implementation of a SEM structure or plan at their institution. Anyone who works in enrollment management or who has been charged with overseeing SEM and wants to learn strategies for educating and collaborating with the academic side of the house will benefit from this webcast.
You will receive three key strategies in each of the following topic areas:  
Understanding the Academic Affairs World
As former academics themselves, our instructors will share three key realities of the academic affairs world that affect desire, capacity, and motivation to think about and understand SEM.
Positioning Yourself as an Ally and Getting Involved
Learn how to approach your academic counterparts and open a conversation about SEM and collaboration.
Educating Academics about SEM
Learn important SEM "training points" for deans and faculty, as well as how to ensure the training is well-received.
Using Data Strategically in Reporting
Use data around department-level enrollment numbers and market trends to make your collaboration with the academic side even stronger.
Our instructors will also discuss real-life examples from their own institutions to help illustrate the concepts being covered.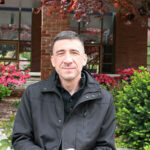 Christopher Panza
Director of Strategic Enrollment Planning and Data Analytics, Professor of Philosophy, and Director of Asian Studies
Drury University
Chris Panza attended Purchase College for his BA, double majoring in philosophy and literature. After finishing his PhD in philosophy at the University of Connecticut in 2002, he came to Drury University, where he is now the Director of Strategic Enrollment Planning, the Director of Asian Studies, and a professor of philosophy. Chris' past roles at the University have also included Dean of the College of Humanities, Arts, and Social Sciences and Interim Vice President for Enrollment.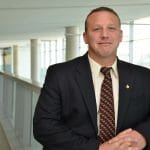 James Mandigo
Vice Provost for Enrollment Management and International
Brock University
Prior to his current position, James served as Interim Dean for the Faculty of Applied Health Sciences from 2013 – 2015, Associate Dean from 2012 – 2013, and Co-Director for the Centre for Healthy Development from 2005 – 2012. James also holds a faculty appointment as a full professor in the Department of Kinesiology within the Faculty of Applied Health Sciences.
Questions About the Event?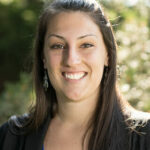 Sarah Seigle Peatman
Program Manager, Academic Impressions