Financial aid packages can be confusing; help your institution clearly communicate the information to families.
Do you need a more concise and streamlined approach for communicating financial aid to admitted students and their parents? This example-based online training walks through considerations for proactive and effective financial aid communication during the narrow window of time between admittance and enrollment. Included will be expert approaches from two diverse case-study institutions and many examples of impactful communication tactics.
Case Studies and Real-Life Examples
Throughout this training you will hear real-life examples from two diverse institutions. These case studies aim to help you implement the best practices you learn after participating in this webcast regardless of your institution type or size.
Who Should Attend
Enrollment, admissions, and financial aid personnel from private and public institutions will see and hear examples of how clear and timely financial aid communication can boost yield within the admitted student pool.
Best Practice Examples: Non-Digital Communication
Best Practice Examples: Electronic Communication

Email
Video
Website
Net price calculator

Moving Forward: Keys to Concise Financial Aid Communication

Simplifying financial aid language
Articulating student loans and scholarships
Identifying cross-campus partners for financial aid communication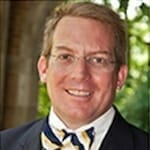 W. Kent Barnds
Vice President of Enrollment, Communication, and Planning
Since his arrival at Augustana in 2005, Kent has overseen the largest enrollment in the college's history. He oversees the offices of admissions, financial assistance, and marketing and serves a critical role on the comprehensive retention committee. In the summer of 2012, he served as acting president while the current president was on sabbatical.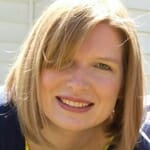 Chandra Owen
Office of Financial Aid Training Coordinator
Michigan State University
Prior to working in her current role as the training coordinator/social media liaison Chandra served as a financial aid advisor, scholarship coordinator, and in financial aid application processing.
Chandra has volunteered on several committees for the Michigan Student Financial Aid Association (MSFAA) and the Midwest Association of Student Financial Aid Administrators (MASFAA) often presenting on social media and student communication at regional conferences. She was selected to speak at the 2015 National Association of Student Financial Aid Administrators (NASFAA) conference on evaluating and reporting the effectiveness of online communication with students. Chandra has produced instructional videos for the Michigan State University office of financial aid that were recognized through a NASFAA Gold Star Award Honorable Mention in 2014. Chandra holds a MA in Educational Technology.

$525.00 through Oct 3
$600
Live Webcast Registration + Digital Recording
Access to the live webcast: Invite your team!
Links to all presentation materials and resources
Permanent digital recording of the live webcast
FREE for Members
This webcast is included for free for qualified online members.
Not a Member? Learn More
$350 through Oct 3
$425
Webcast registration
Presentation materials and resources
Access to webcast recording for 60 days (available 10 days after webcast)
$350
Presentation materials and resources
Permanent digital recording link delivered 10 days after webcast
Questions About the Event?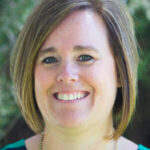 Michelle Sponholz
Program Manager, Academic Impressions